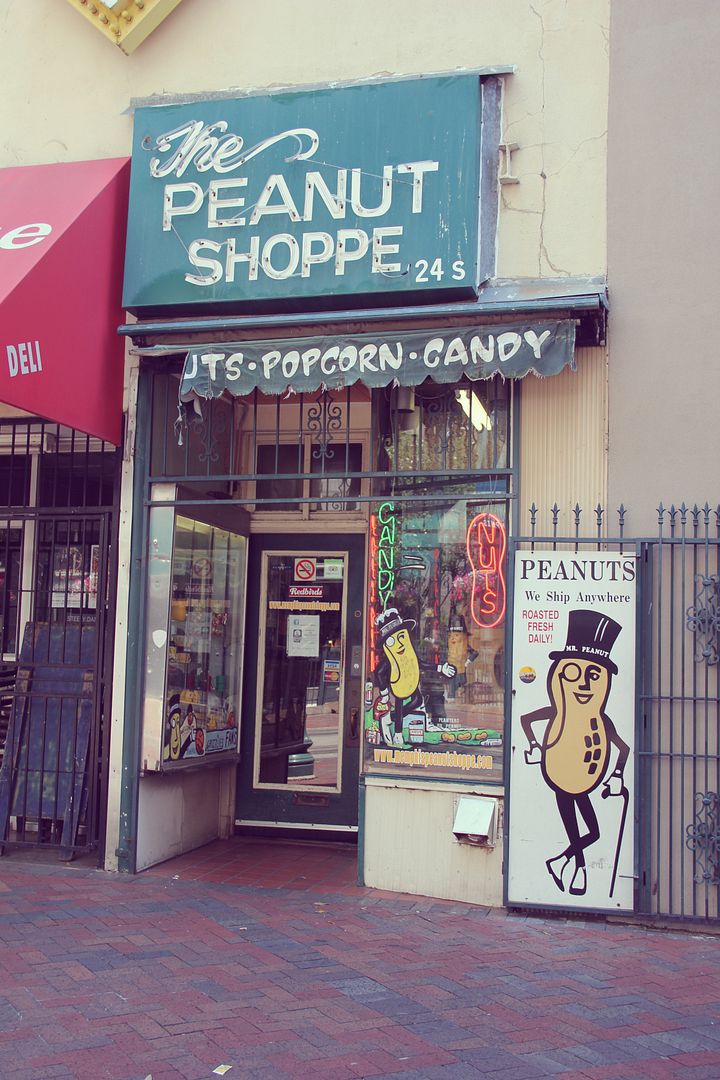 While my Mom was in town (so excited that she visited!!!!) we did a lot of walking around downtown. We stopped into
The Peanut Shoppe
for a little snack and to cross something off the
Eating in Memphis list
.
The Peanut Shoppe can be found in the tiniest little storefront on Main Street. When we walked in we were greeted with the delicious aroma of caramel popcorn freshly popping, so of course we got a box of that.
The List
told us we needed to have some nuts and chocolate so I ordered a bag of milk chocolate covered cashews. The extremely friendly man working there handed me the cutest bag ever!
My office is about a block away from this place. How have I never been?! I know I will absolutely be stopping in for work day snacks from time to time.