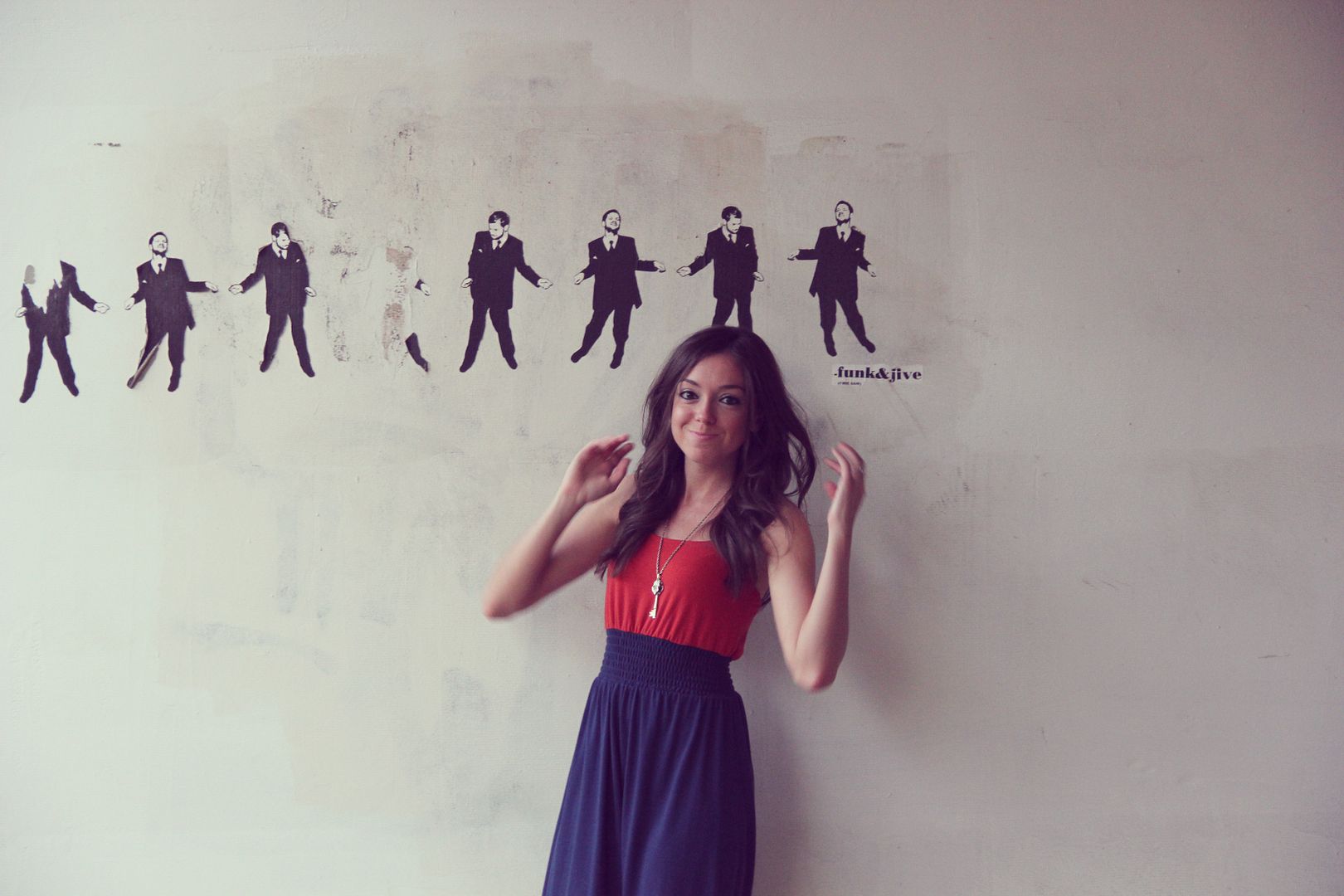 This is why you should always bring your camera with you wherever you go. You never know what amazing wall art you are going to find in the most unlikely places.
For those wondering, this is located in downtown Memphis down the street by Gus's Fried Chicken on the side of an abandoned building. I love it!
I'm wearing an Urban Outfitters dress from forrrrever ago and a necklace I put together using a few pieces of costume jewelry my grandmother gave me.
PS. You should also take your photographer with you wherever you go. Major shout out to Jeremy, my fiance, for always stopping and taking pictures for me.