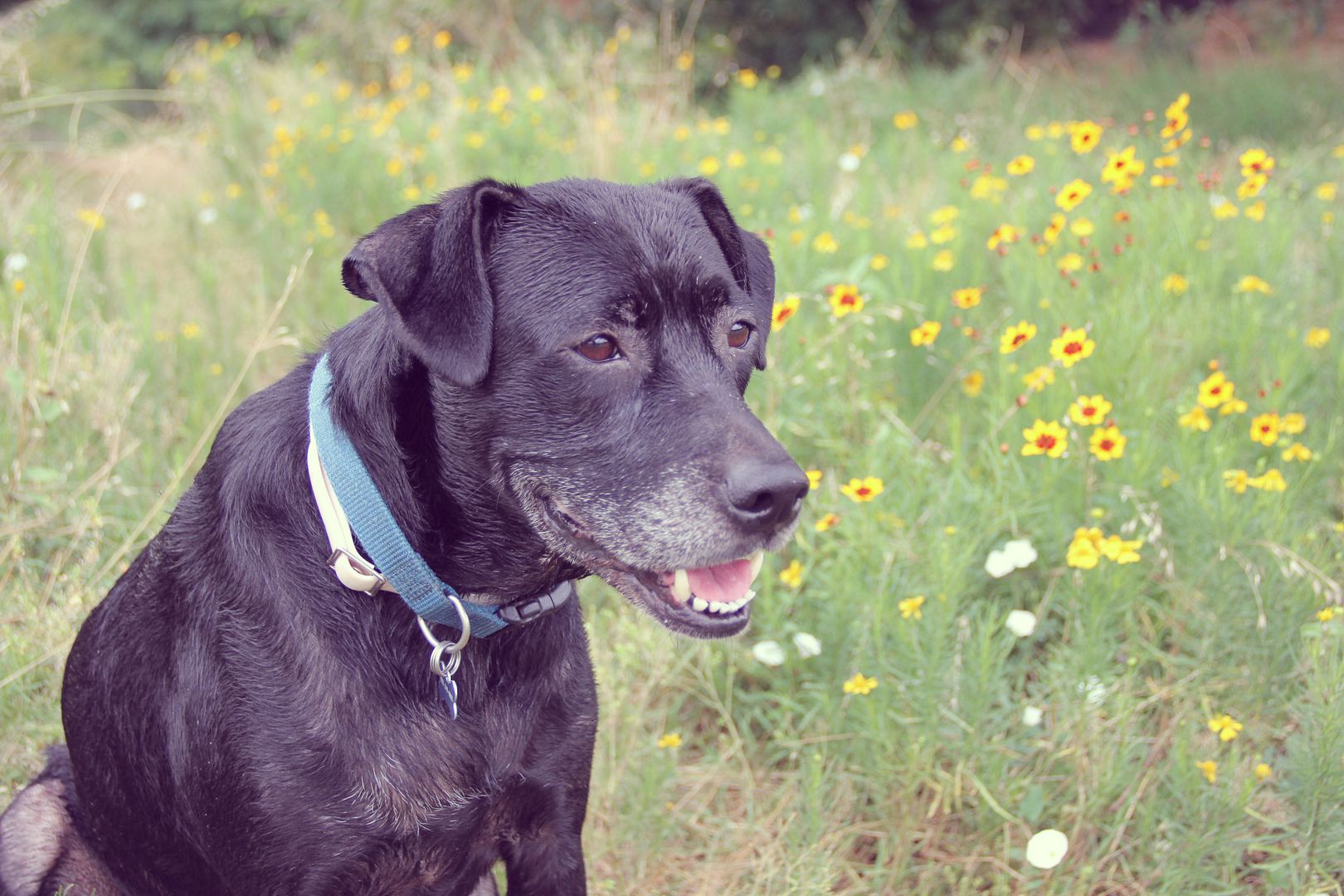 This is Harrison. He's a mutt that has very quickly taken a very special place in my heart. If you sit on the floor, he will be in your lap. If you leave, he waits for you to come back. If he hears a strange noise, he tilts his head to the side. If you take him to the park, he'll play with other dogs but keep coming back to where you're standing just to say hello.
When I started dating Jeremy, I knew Harrison came along with him and now I can't imagine life without either of them.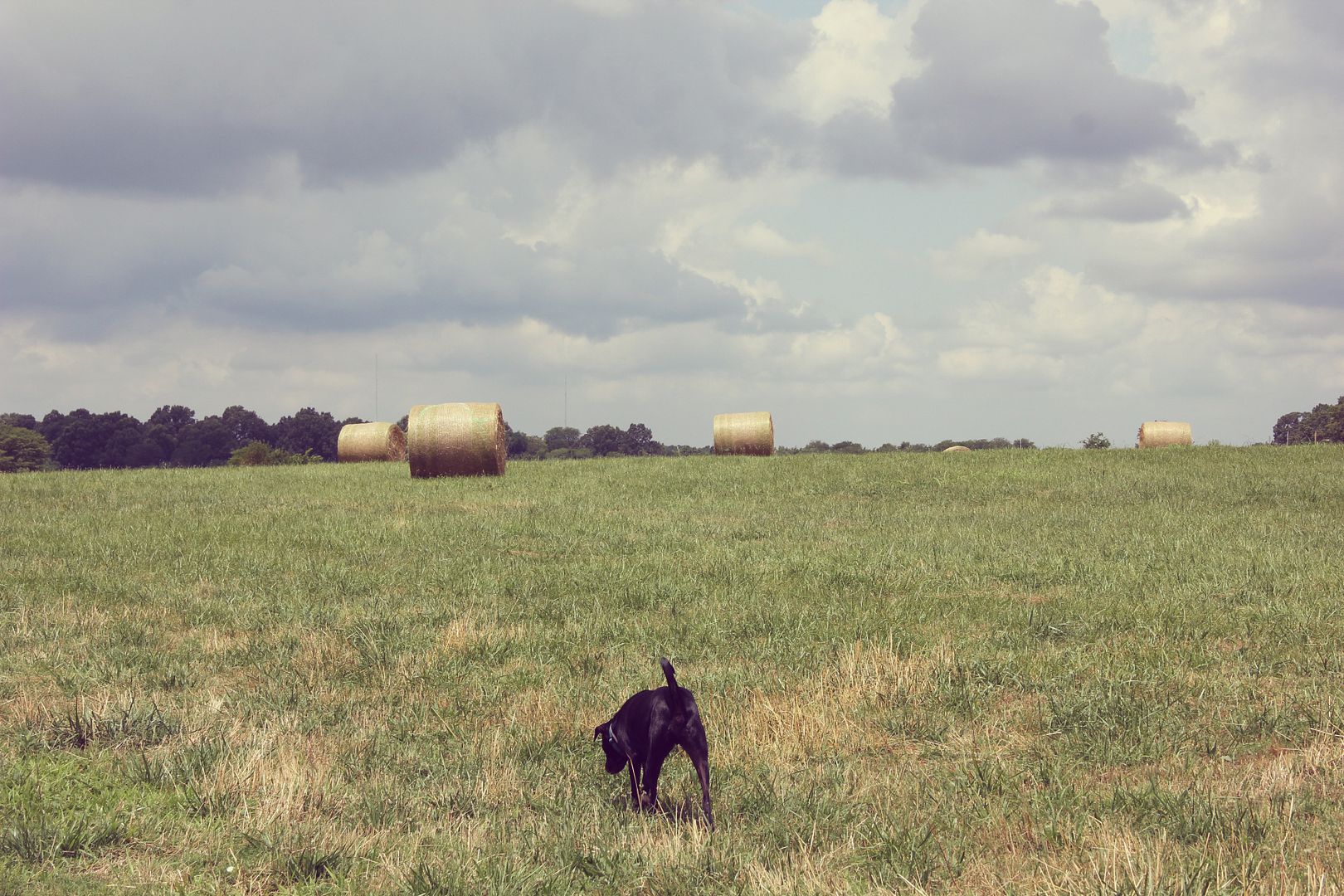 Anyways, back to the dog park. Shelby Farms has an amazzzzzing off leash dog park. It is huge! (that's what she said) Jeremy and I took Harrison out there on Saturday to stretch his legs and play with other dogs. Even though he wonders around without his leash on, it's so funny to me that he never lets us out of his sight.
He made some friends, but didn't want to get too far away from us. At one point, Jeremy starting petting a huge great dane and Harrison did not like that! I don't know if he felt intimidated or was protecting Jeremy, but it was pretty funny. Luckily, the great dane thought he was playing and didn't go into attack mode. Harrison would have been toast.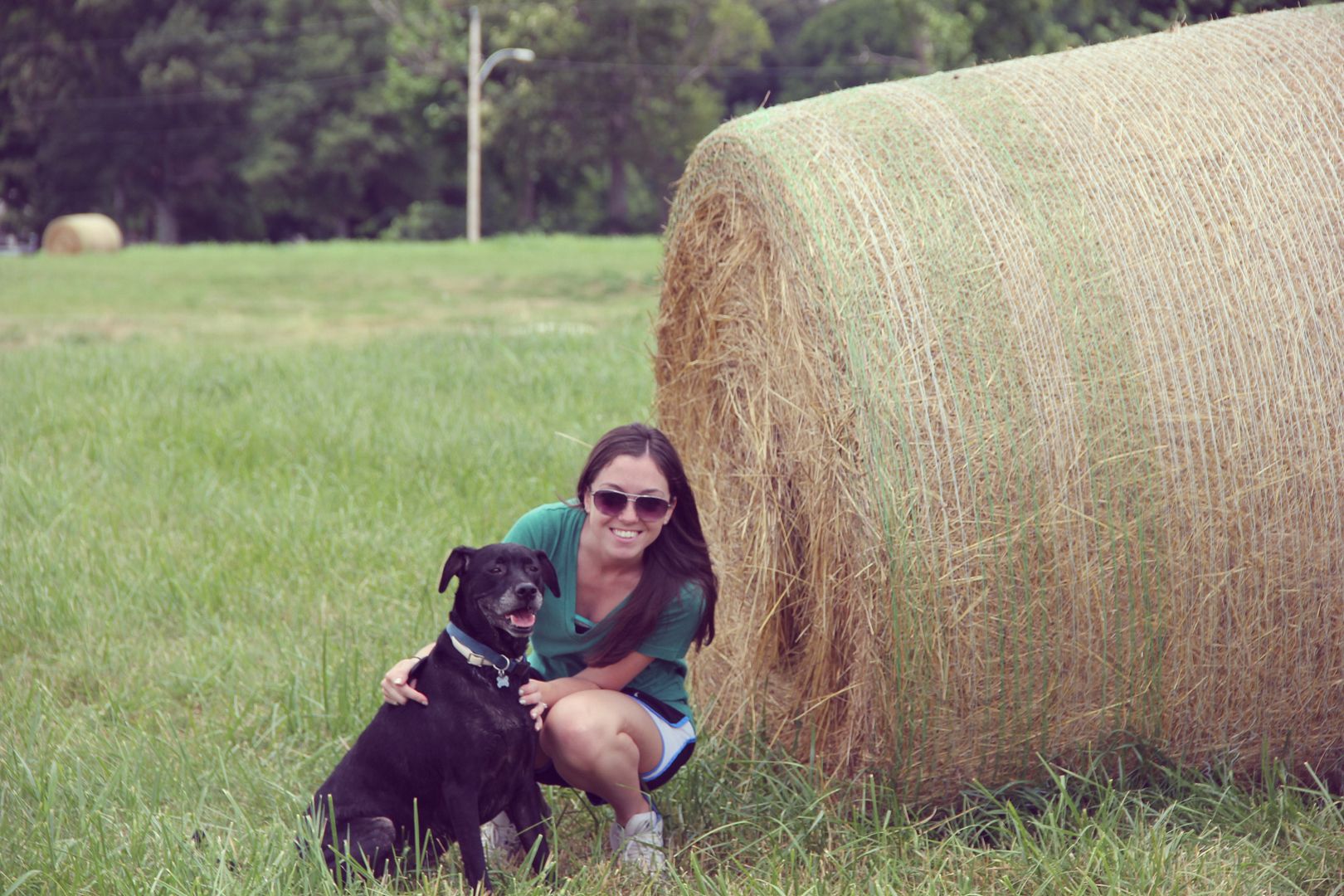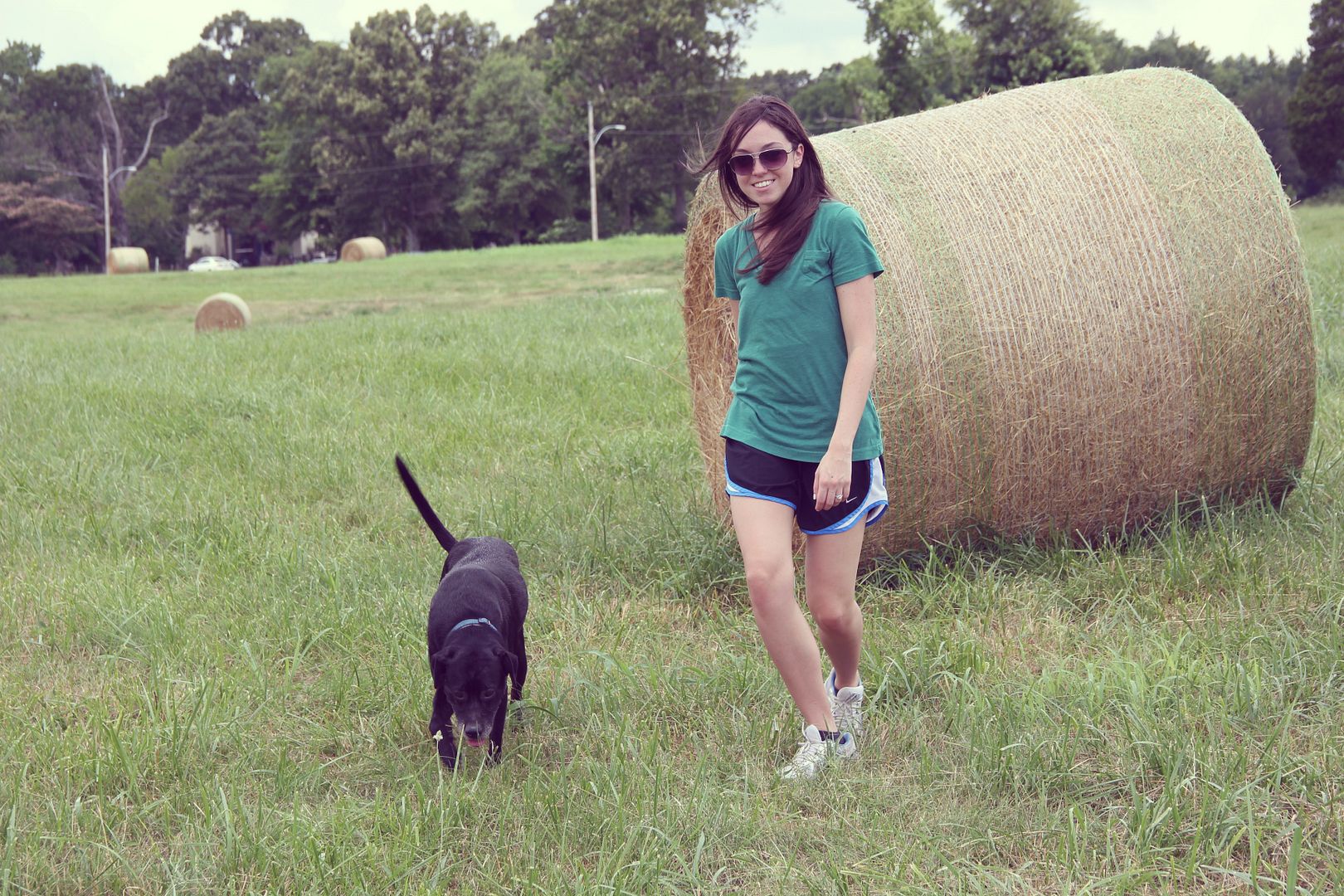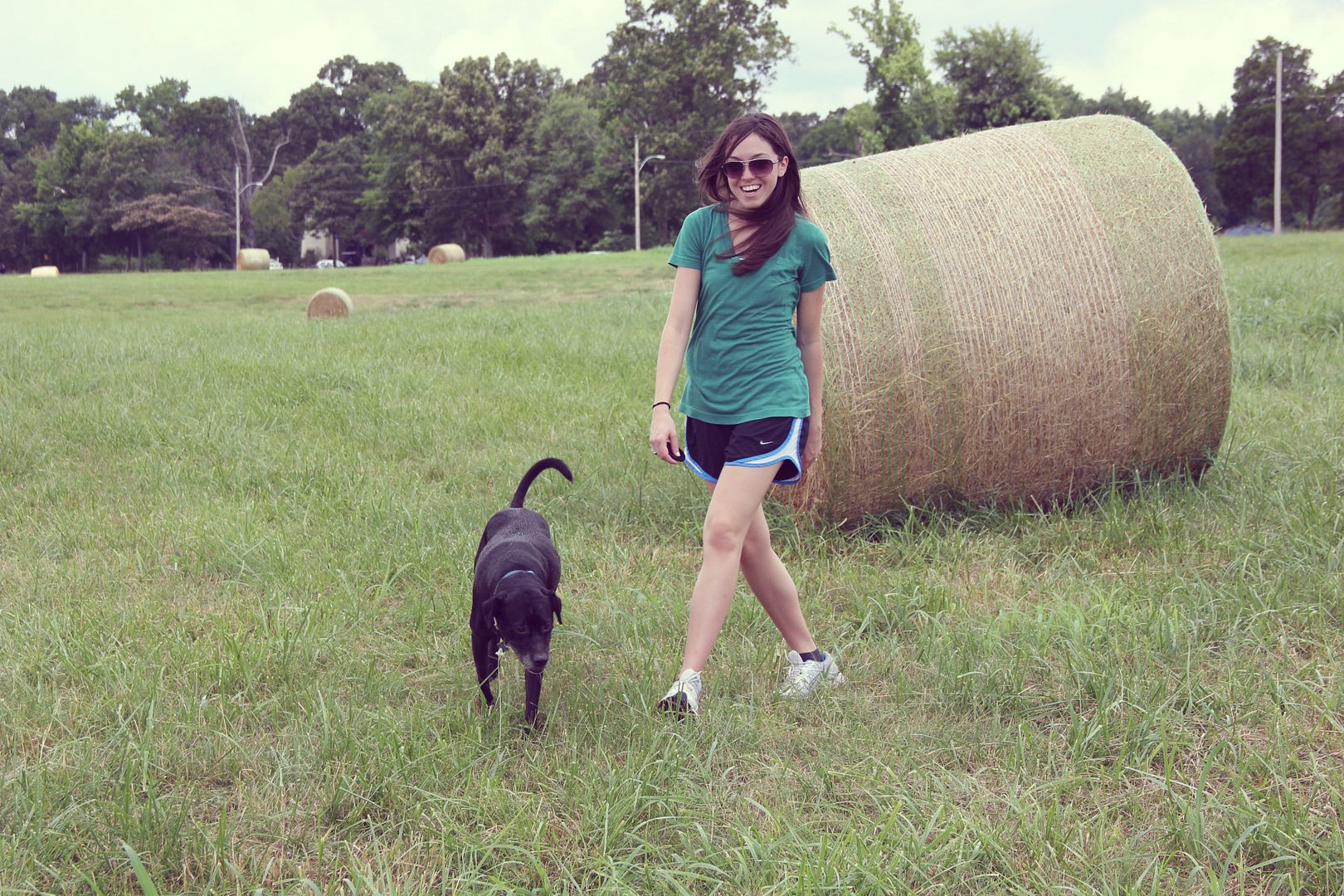 There were hay bales. Obviously we stopped for a photo op. Harrison really understands the model walk. I mean, he was clearly doing it better than me!
PS. This wasn't our first time at this dog park! Read about the first time
here
!