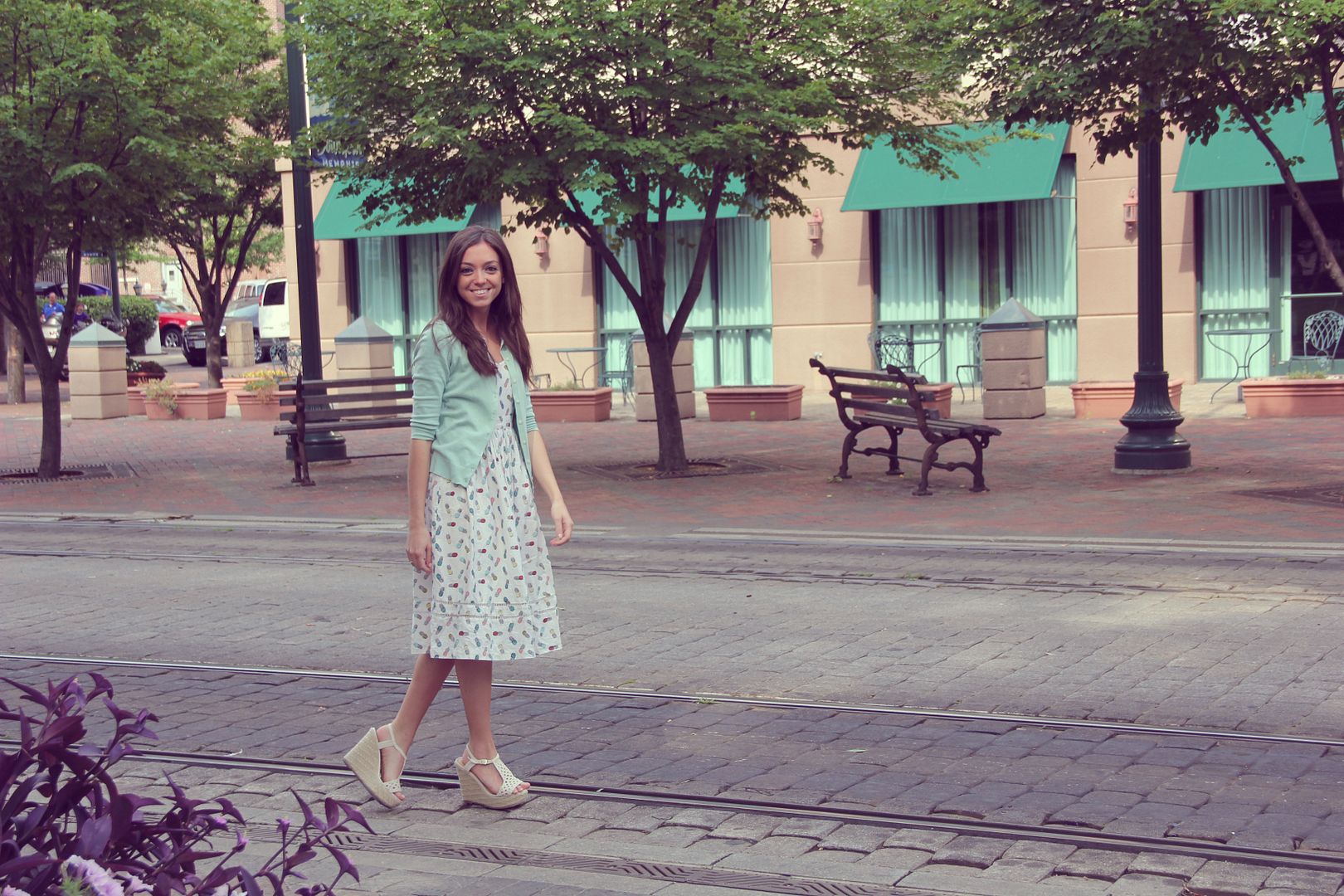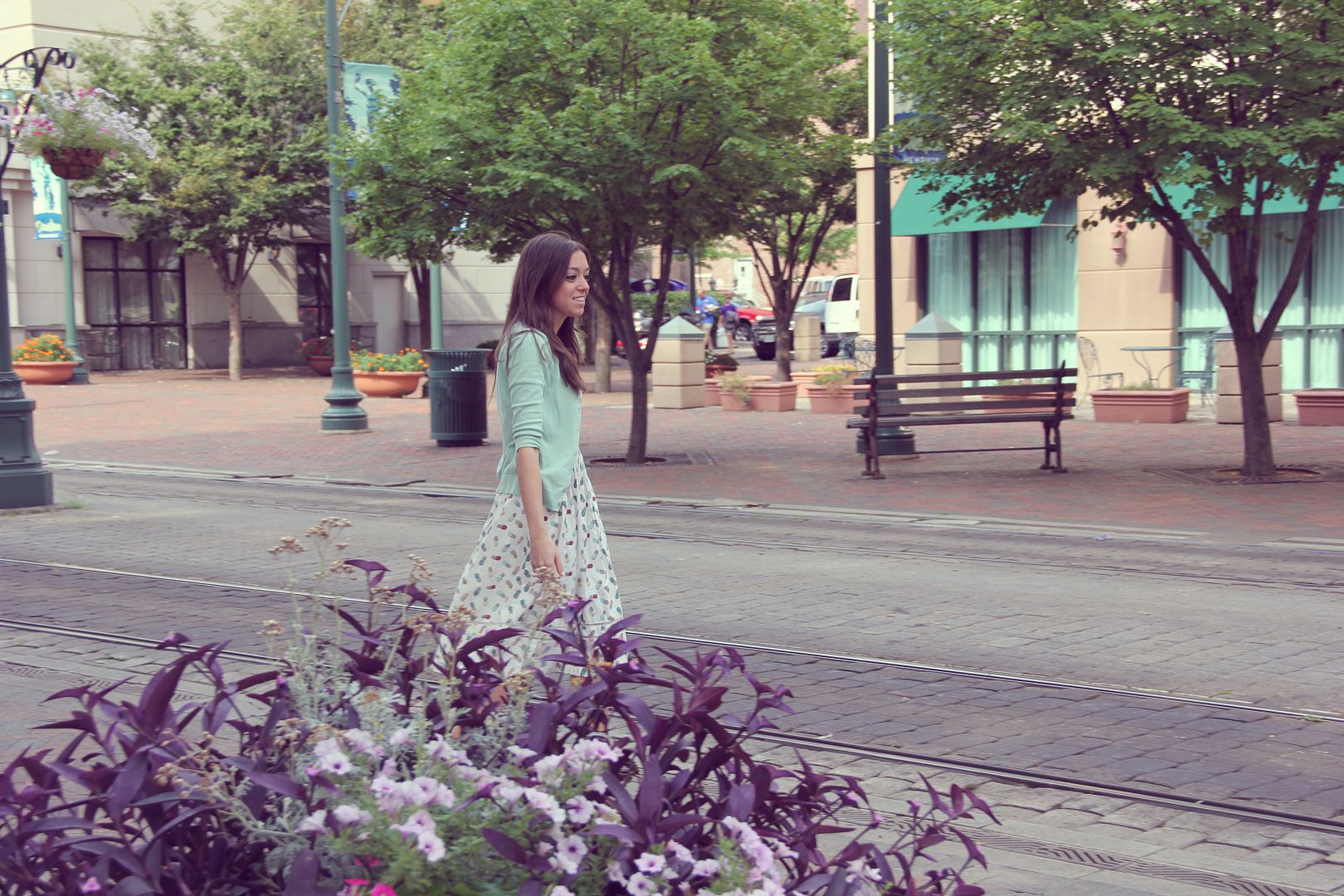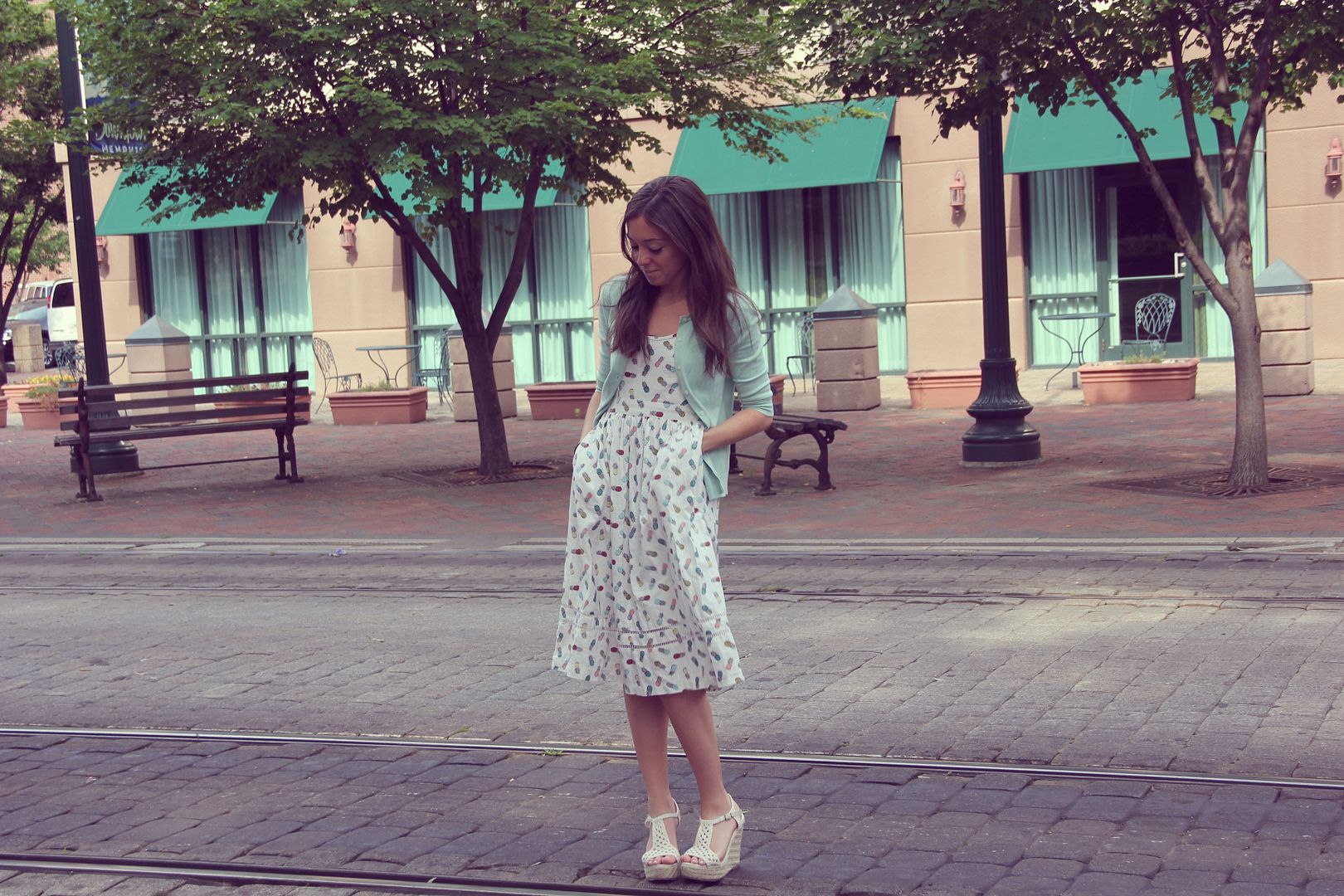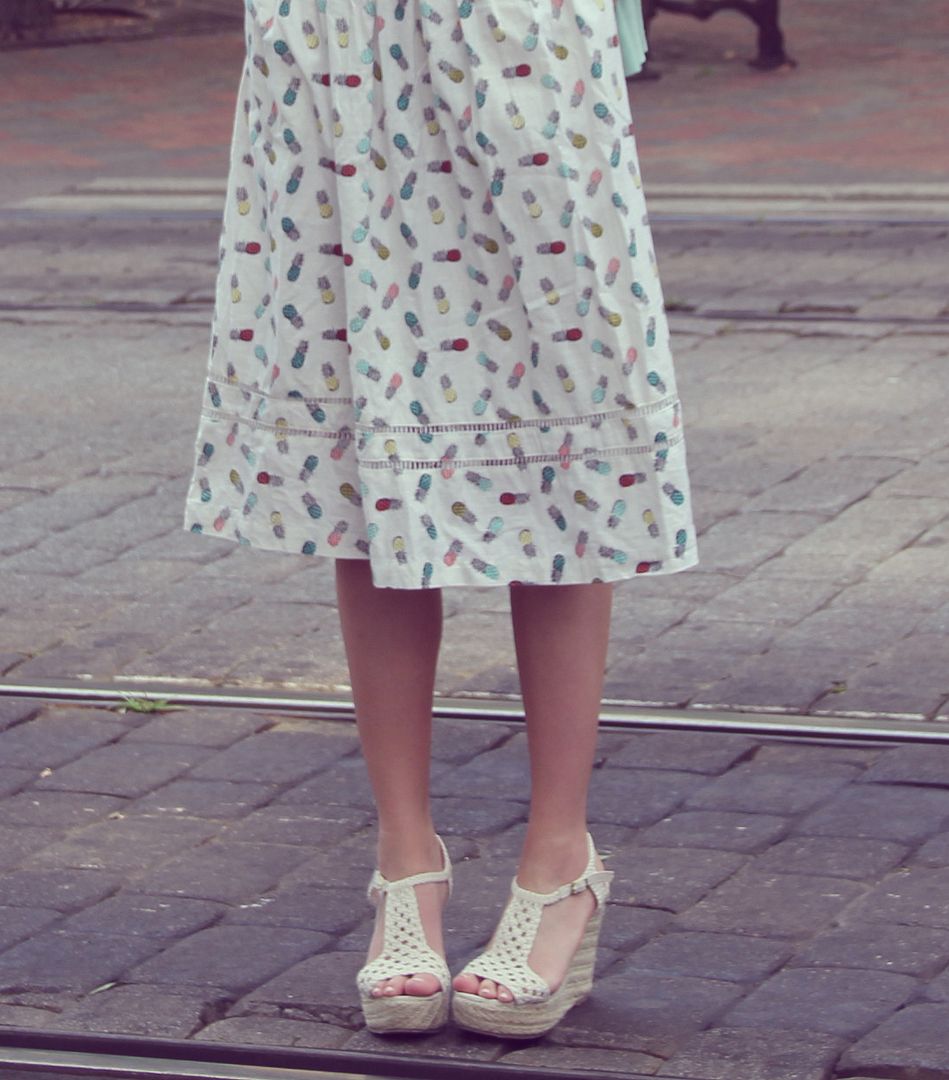 I think that if I had to pick a favorite outfit in my closet this would be it. I mean, I literally wear this all the time. If you go to church with me, you've seen this bunches. Sorry, it's just too cute to spend all summer in the closet! There are tiny pineapples all over the dress and it goes perfectly with my mint green cardigan. Oh, did I mention it has pockets? It doesn't get much better than this in my book. I absolutely love a cute pattern and pockets.
In case you were wondering, this dress is from Urban Outfitters last summer, and the shoes are from Target (shocker).
PS. My regular photographer, aka my fiance Jeremy, got the day off! My Mom took these for me while she was in town. Thanks, Mom!