This is it!!! The moment you've all been waiting for and the moment I've been dyyyyying to share!!! There was a moment when we didn't think it was going to work out (I'll get into that some other time) but it all worked out the way it should. I just kept telling myself, "everything happens for a reason". If it was meant to work out, it would.. AND IT DID!! So here it goes....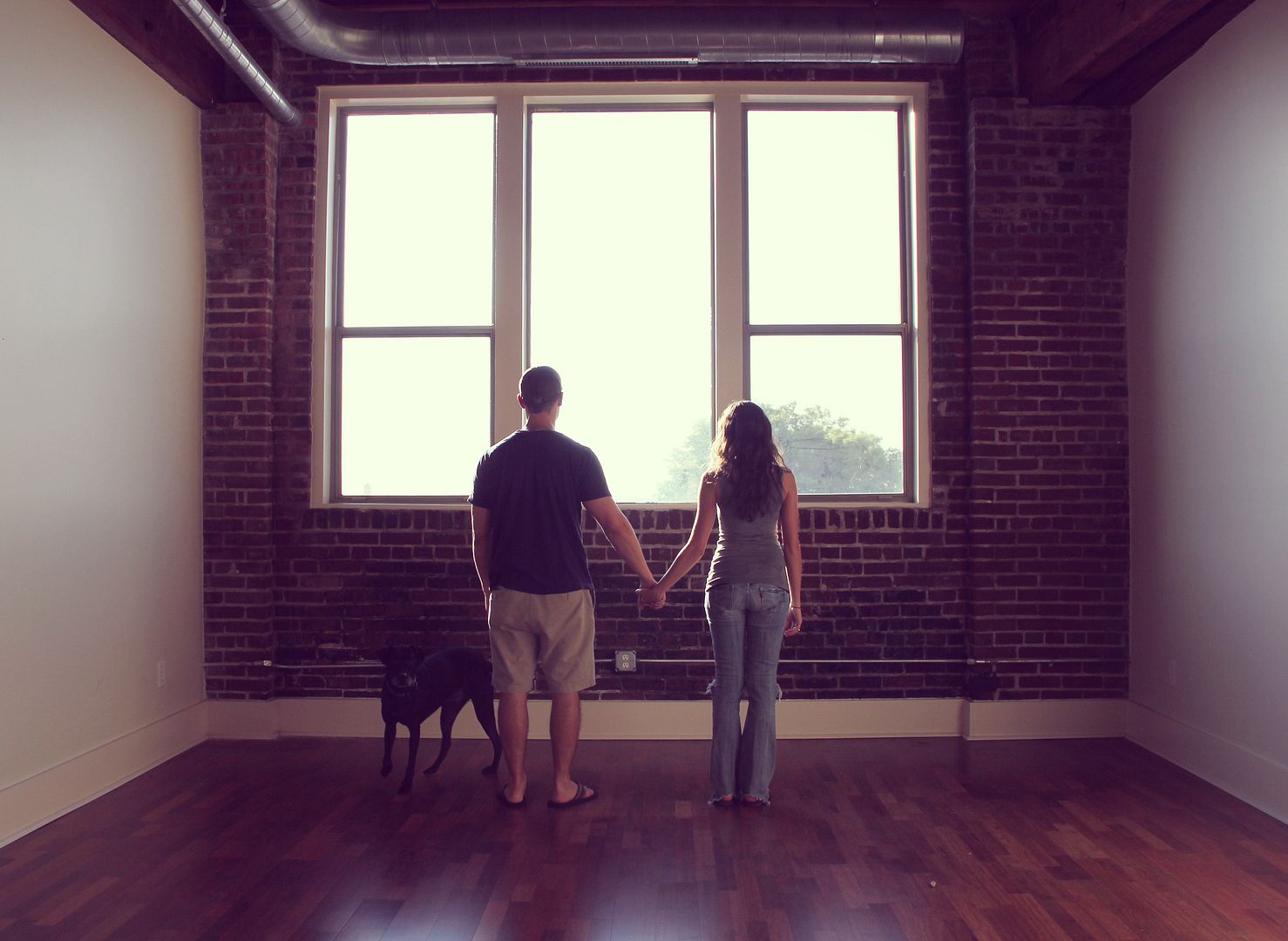 We bought our first home.
A condo in downtown Memphis.
Eeeeee!!!!!! It's a one bedroom in the
South Main Arts District
(my favorite part of town). It's in an old building that was build in 1912 and still has the original exposed brickwork and beams. It also has a killer view of the Mississippi River and the bridge. Not to mention, there's a great rooftop deck with a 360 degree view of downtown. I'll be able to walk or take the trolley to work and we'll be walking distance from some of our favorite downtown Memphis places.
This amazing piece of property fell into our laps. We worked very hard to purchase this and I already know that we will be very happy here. We've haven't even had the keys for a week, but we already have some very fond memories in our first home.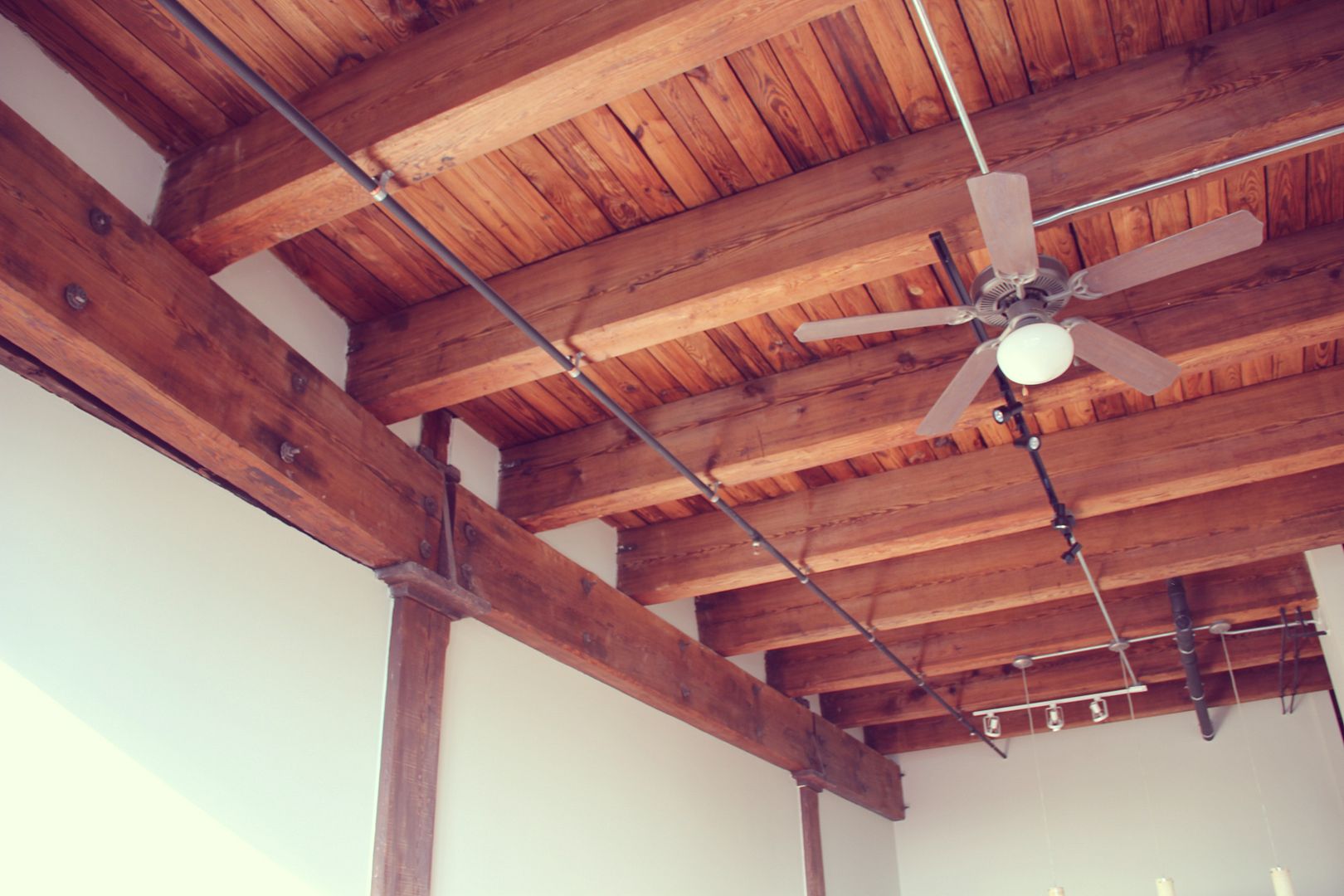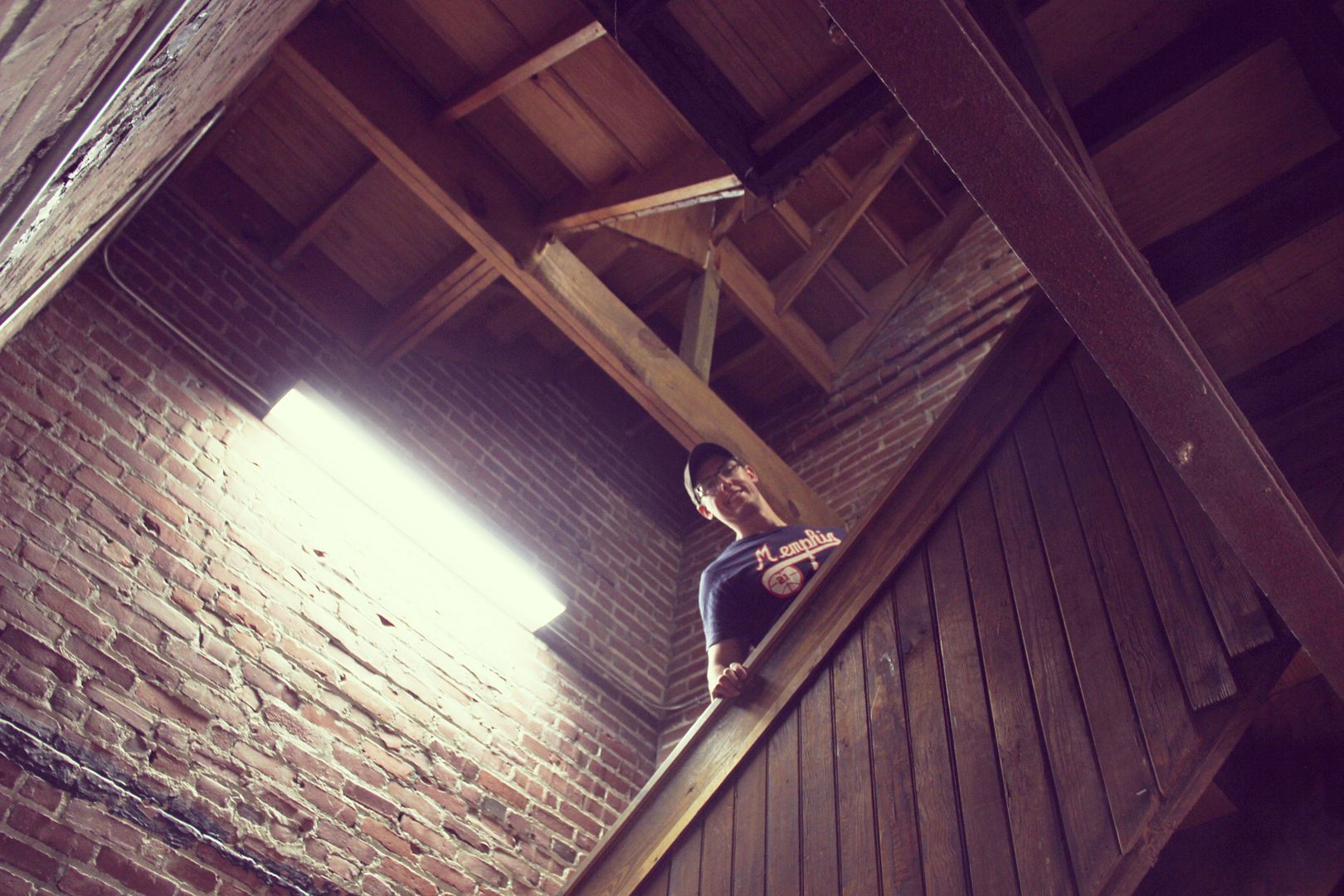 These are the stairs that go up to the rooftop. I mean, how cool is this?!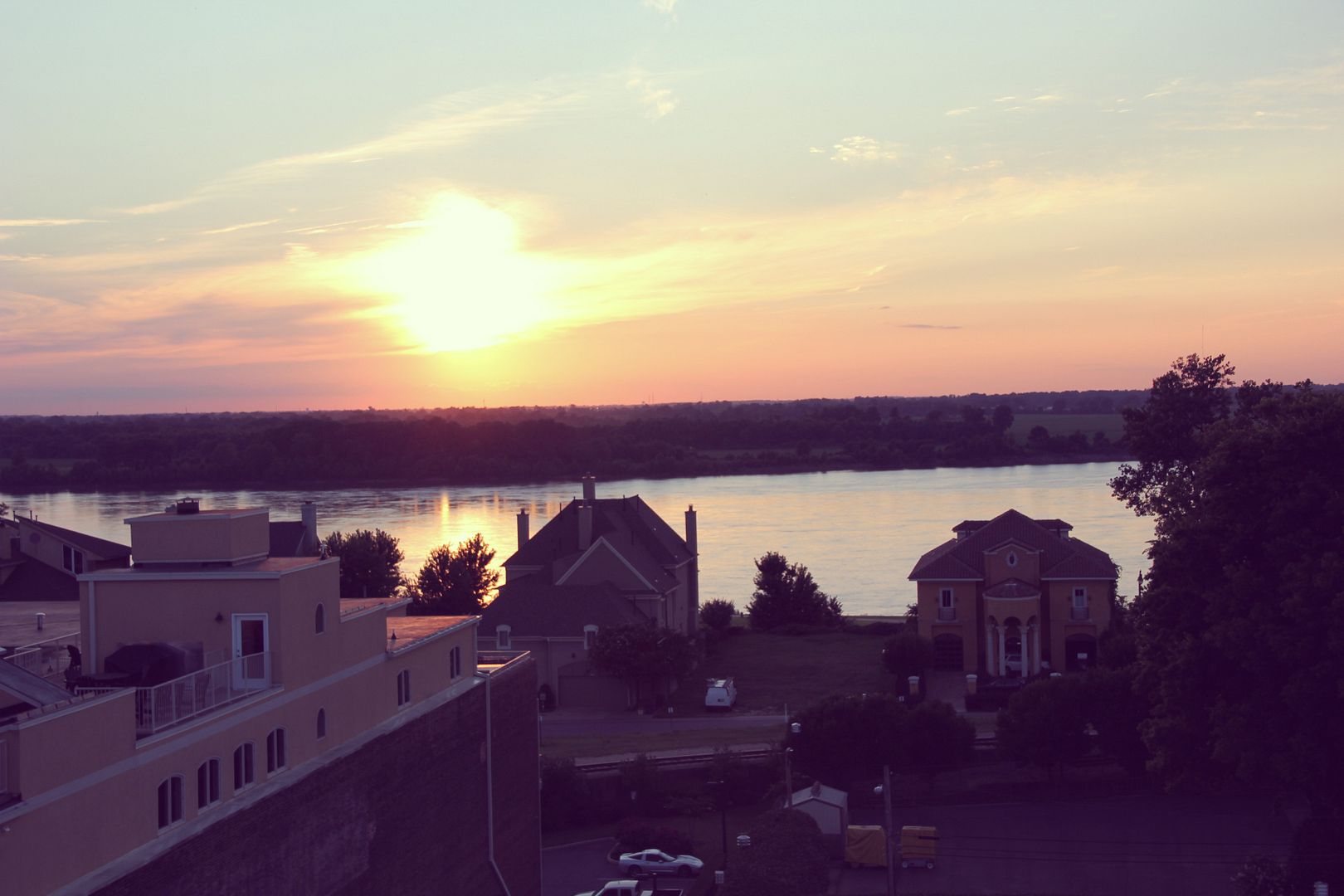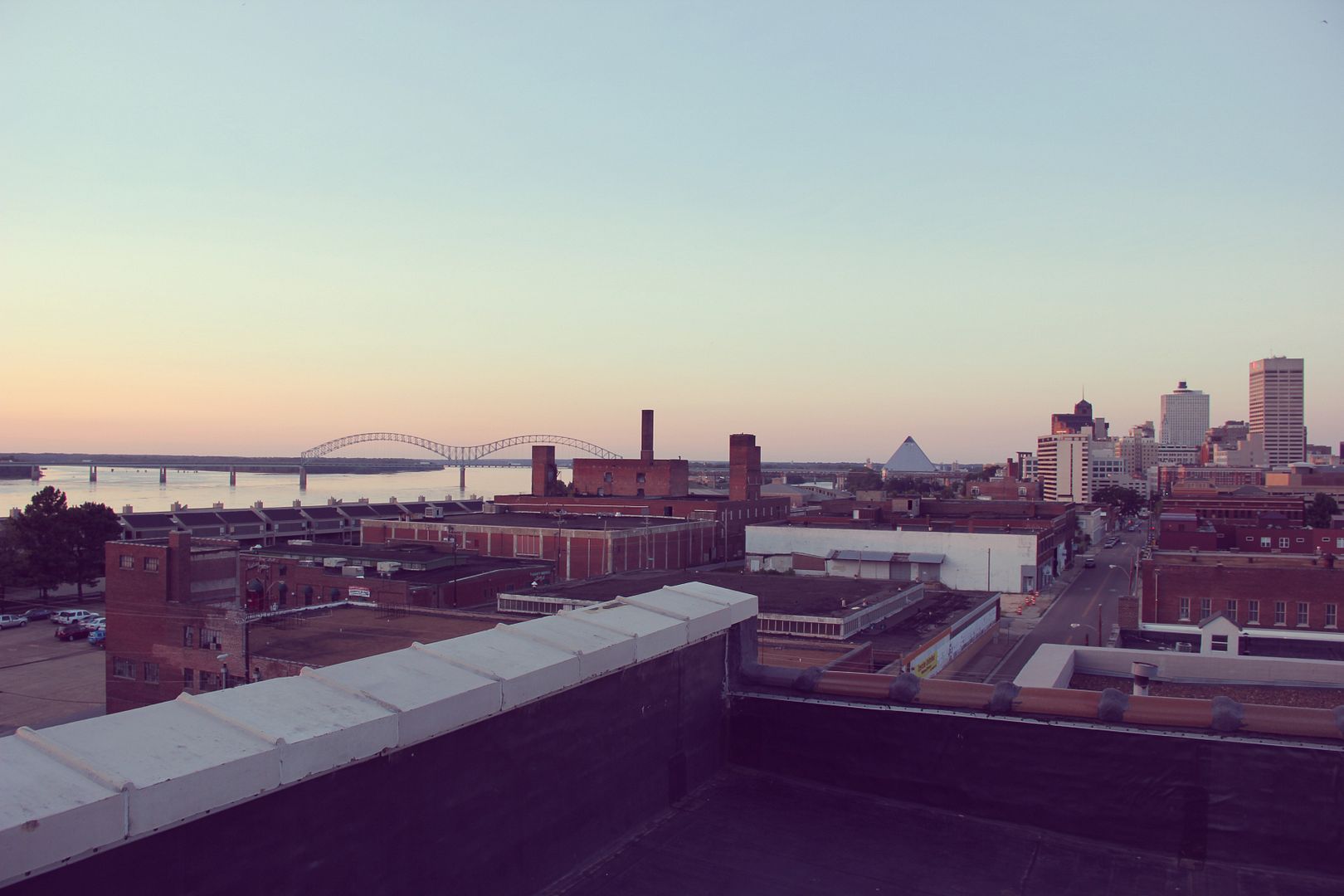 And this is our view.
I am so so so so happy!!!! Jeremy and I have talked about living downtown for a very long time. Our dream is finally coming true. Now our wedding date has to hurry up and get here so we can all be together and enjoy our new home.
I also want to say THANK YOU to all of you who sent us well wishes and prayers. The buying process was not the easiest thing in the world. We ran into many roadblocks involving difficult people and difficult businesses (again, a story for another time) but I know your thoughts and prayers helped. You kept us positive and working hard.
Now I have a condo to decorate!! What are some of your favorite interior design blogs? Or what other advice might you have for us?