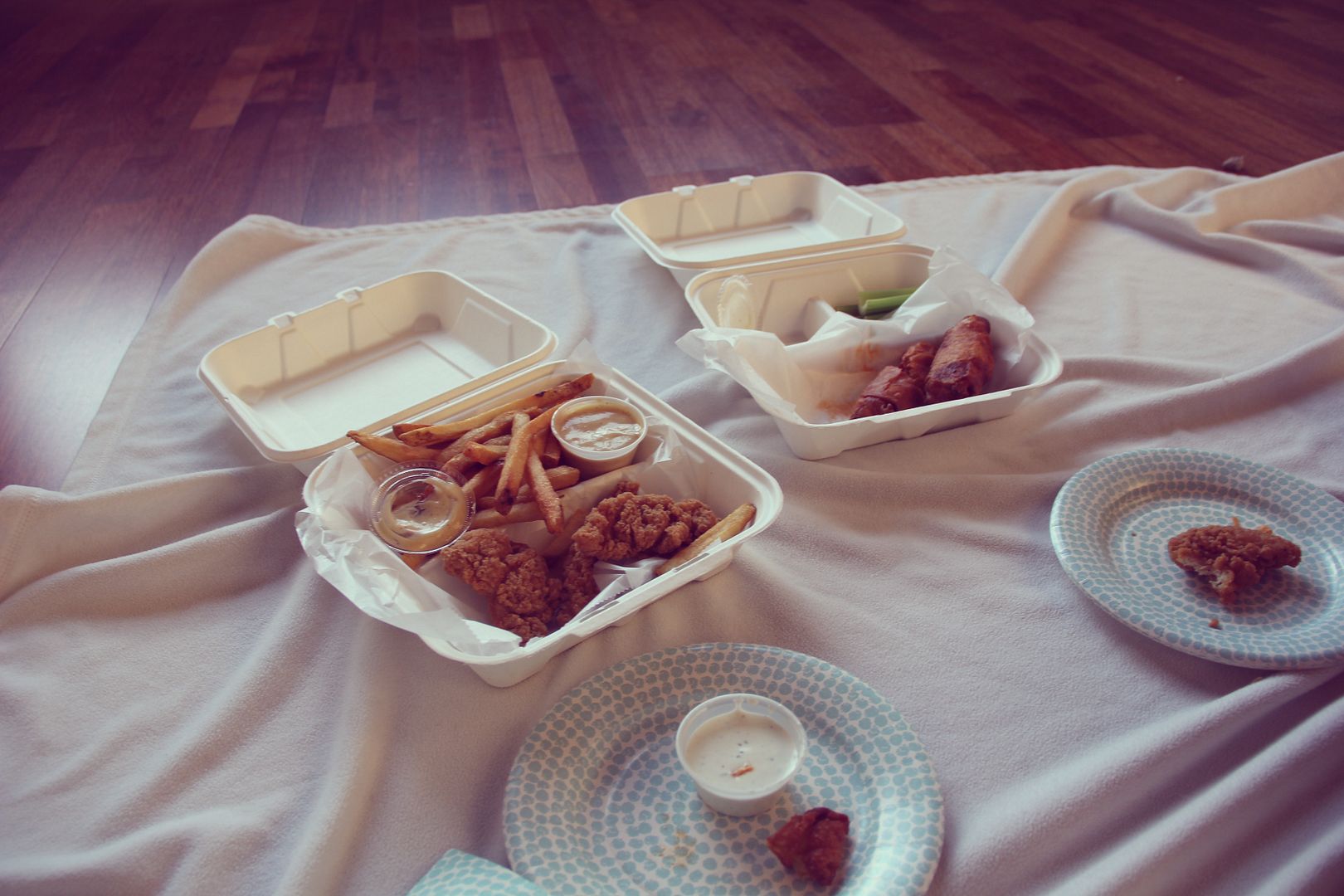 When we got the keys of our home (eee!!!!
read all about it here
), we did the only logical thing. We grabbed some of our favorite
downtown food
, that also happens to be walking distance from our new place, and had a picnic in the middle of the living room.
The first meal out of many we'll be sharing in our home.