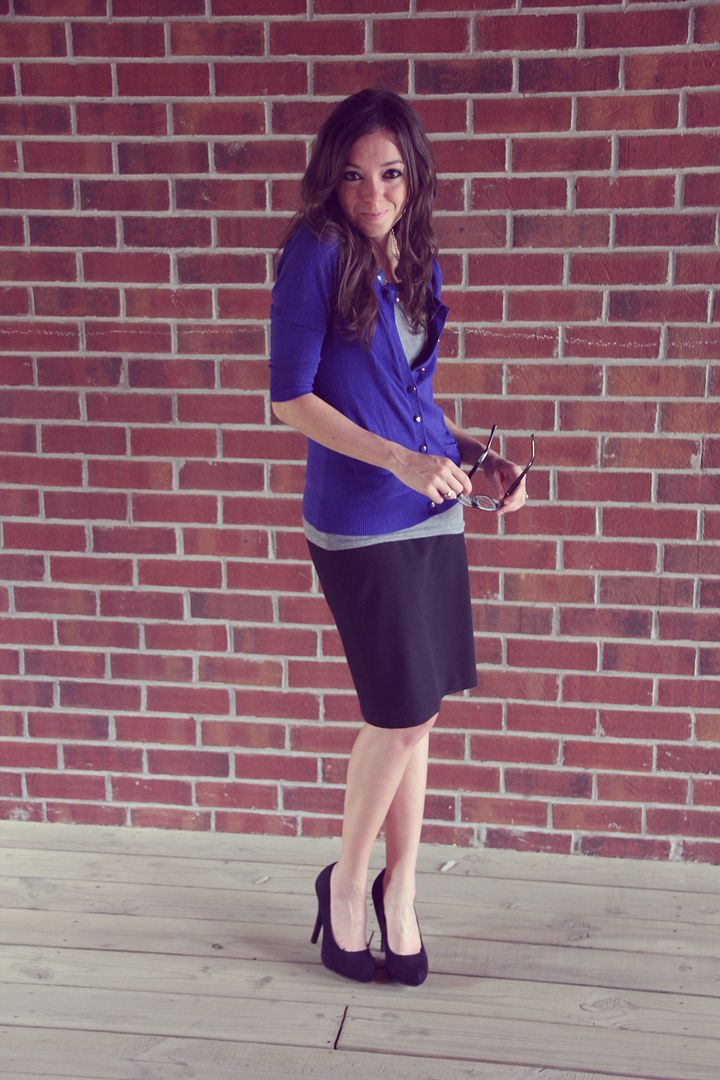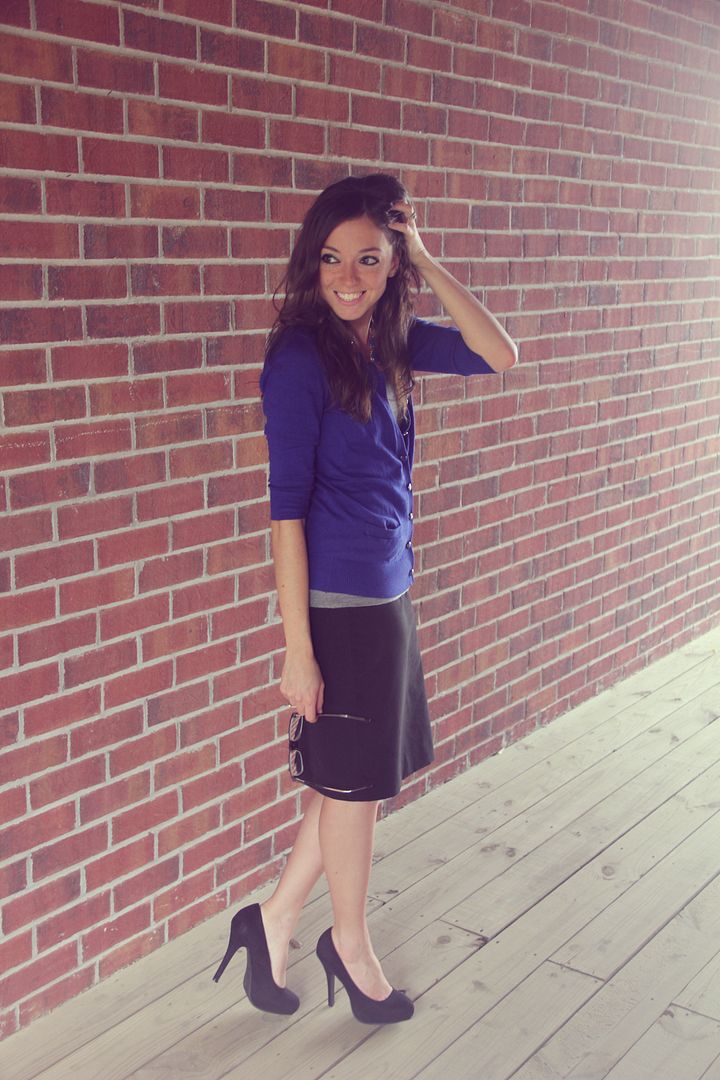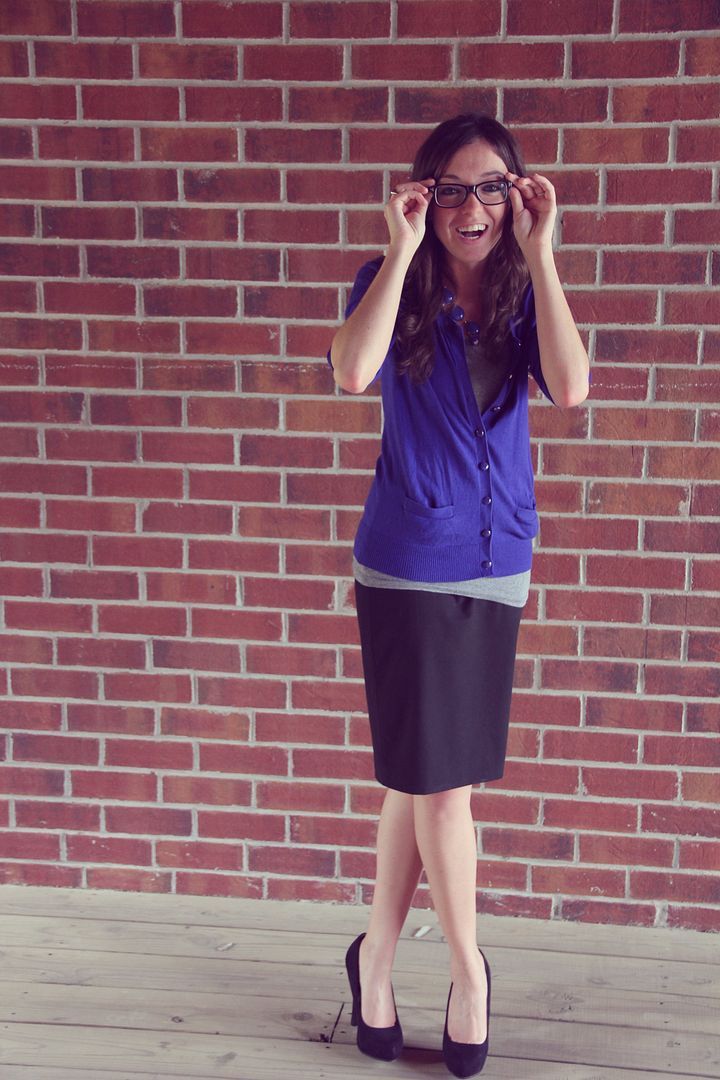 Actually, I work 8 to 4:30, but that doesn't sound as good.... anddddd I don't normally wear heels all day. They tend to stay under my desk unless I have a meeting or something :)
Anywayss, this is a pretty typical work day outfit for me! I wear this skirt at least once a week (don't judge) and pretty much wear a cardigan every single day. What can I say, I know what I'm comfortable in and what works and I very rarely vary.
Something else I want to point out about these photos (that make me seem sort of silly) is that I do actually need glasses. In fact, I pretty much can't see anything unless I have contacts in or glasses on. I am wearing my contacts in these pictures but threw on the glasses just for fun which made everything extremely blurry. The things I do for pictures.
Anddd if you're curious about where I work and what I do, I work in the Mutual Fund department at Raymond James, a huge investment company. Pretty much the polar opposite to blogging.
What non-blogging jobs do you guys have?? Feeling curious today :)