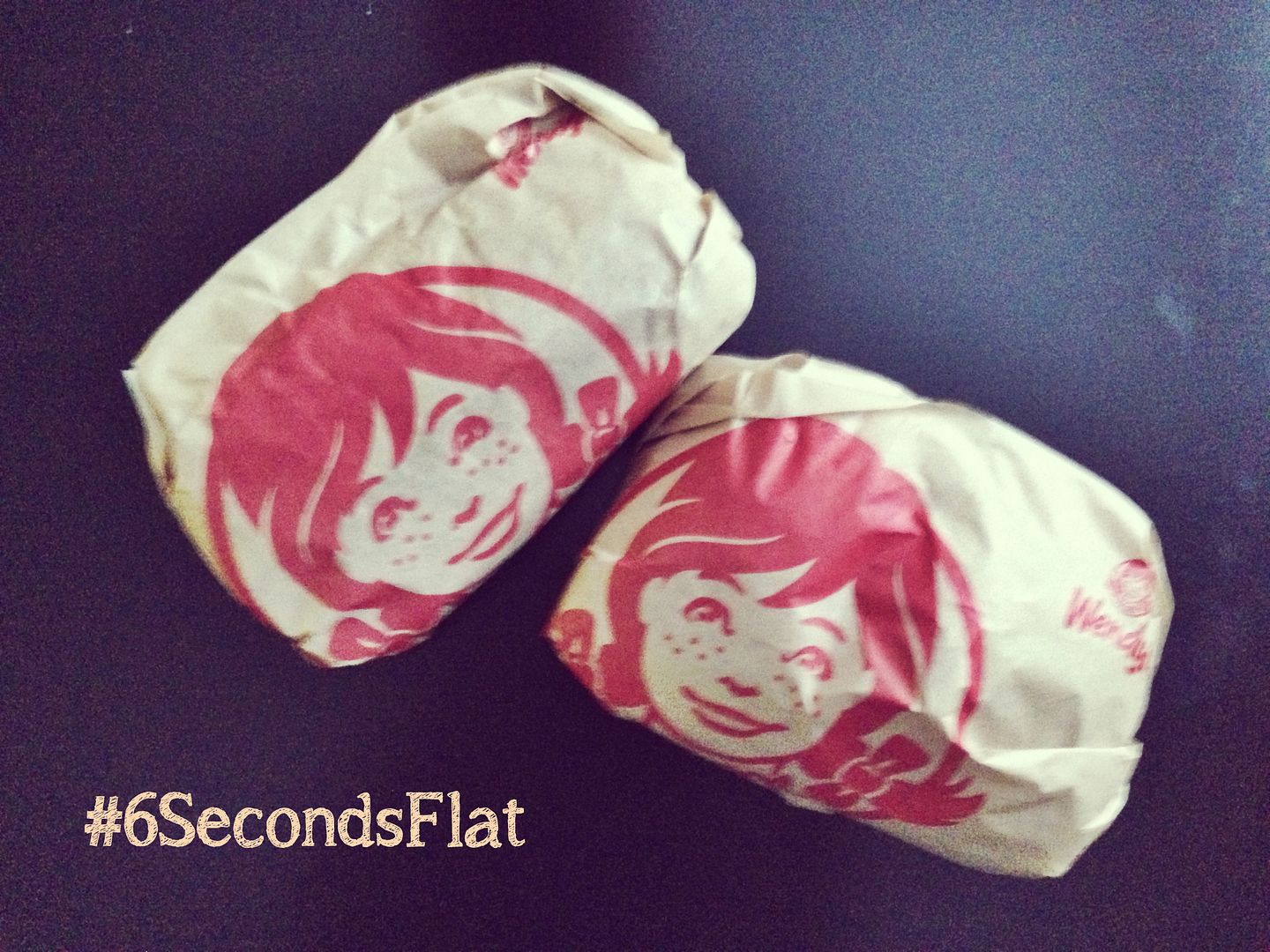 A lot can happen in just 6 (ish) seconds flat:
-You can roll up to the Wendy's drive thru to get some lunch.
-You can take the first bite of a healthy fast food alternative from Wendy's.
- You can make a wish on a magic lamp (
watch my video
to understand what I'm talking about!!)
- and you could possibly win $6000!! Did you get that? Let me say it one more time. You could win $6000.. in just 6 second flat!
On Saturday, there were about three thousand football games on that
we
Jeremy wanted to watch. We took the few second we had during half time to take a drive to our local Wendy's and grab some lunch. We chose the chicken flatbread sandwiches! Honestly, we don't eat much fast food so when we can get healthy food fast we are happy campers!
There are two
Flatbread Chicken Sandwiches
that our back at Wendy's for a limited time. The Asiago Ranch (which has bacon on it) andd the Smoky Honey Mustard (this was my favorite).
So now I've got some questions for you:
- Have you tried the Wendy's flatbread sandwiches?
- Have you made your video yet?! All you have to do to enter the sweepstakes is upload your video to Vine or Instagram and use the official #6SecondFlat hashtag anddddd #tenfeetoffbeale6! Yep. That's it!
Need some inspiration? There are a ton of videos posted
here
!
Thanks to Wendy's for sponsoring this post and for the opportunity to try Wendy's Chicken Flatbread Sandwiches. I was invited to participate in this campaign through Linqia.