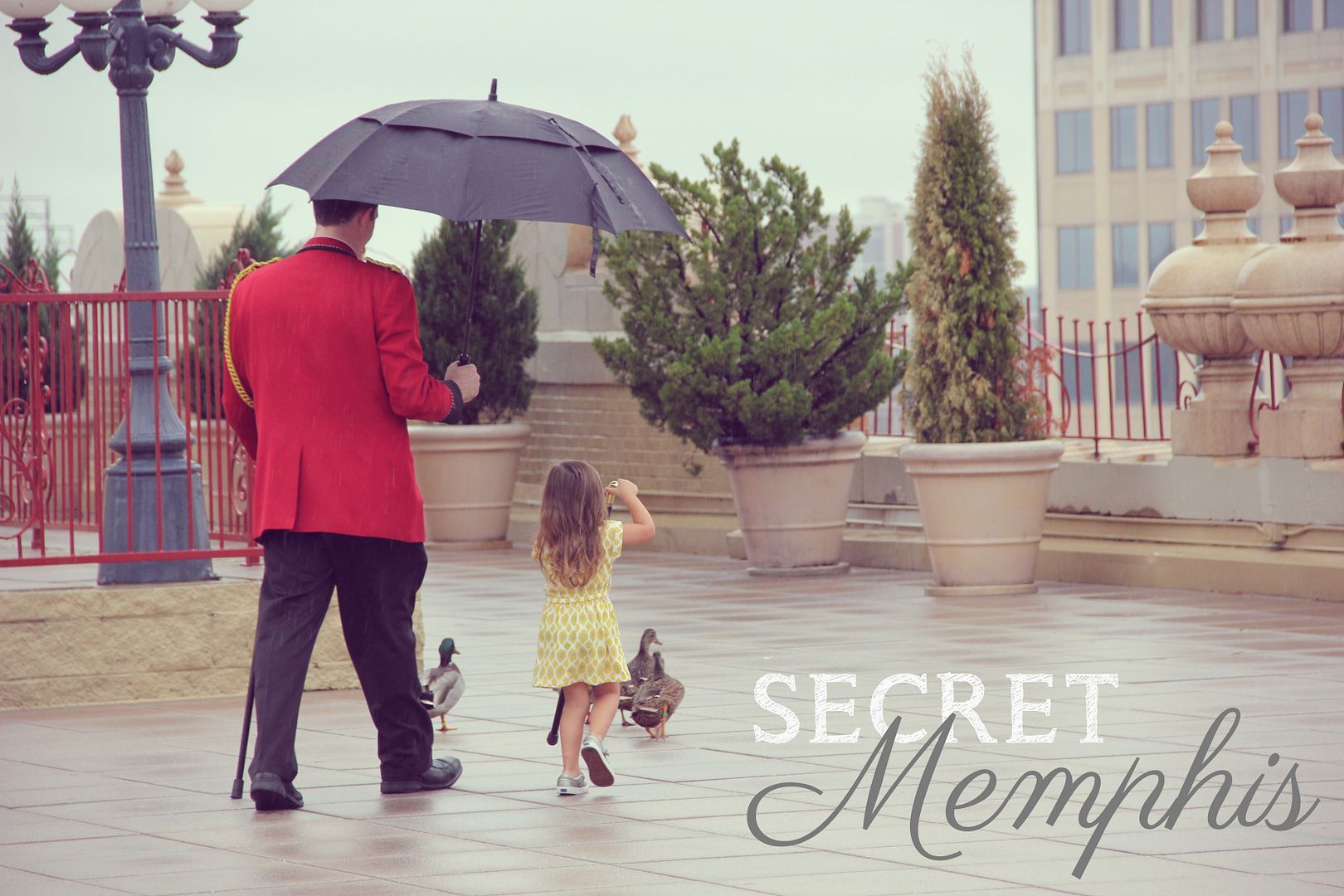 I have a secret.
Let me start at the beginning. Every morning at 11 at the
Peabody Hotel
, the cutest little ducks come down the elevator, march through the lobby, and jump into the fountain where they wade around all day. At 5 pm, they march back into the elevator and up to the roof where they spend the night in their palace (no joke, that's what it's called).
So, every morning at 11 and every evening at 5 the lobby is packed with people waiting to watch the ducks march (more like a run) through the hotel.
I discovered a secret. Last week when I was on
my adventure
, I got to the Peabody right around 5 pm. As usual, the lobby (and the second floor looking down onto the lobby) was fullllll of people. Since I've already seen the ducks march several times and I was on a mission to get rooftop pictures, I took the elevator to the roof. While I was up there I started talking to some Peabody employees. They told me that if I waited a few minutes, the duckmaster and all the little ducks would be coming up!
So I waited. Sure enough, a little after 5 the elevator doors opened and all the ducks ran out. They ran right to my feet and it was the cutest thing ever!!! It was just me, the duckmaster, and the sweetest little honorary duckmaster helping that day.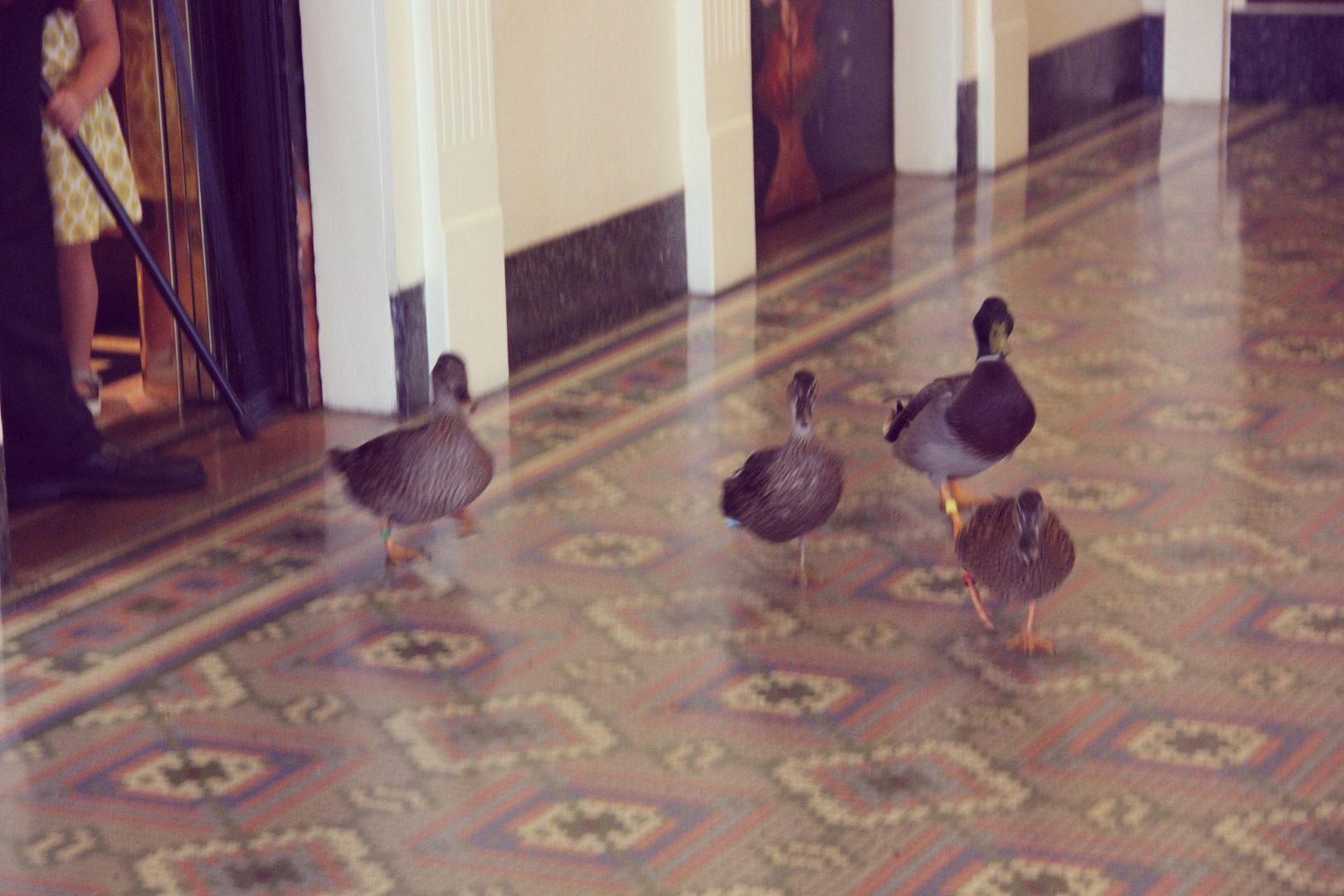 Take my advice, skip the crowds and hang out on the roof to get your own private Peabody duck march!