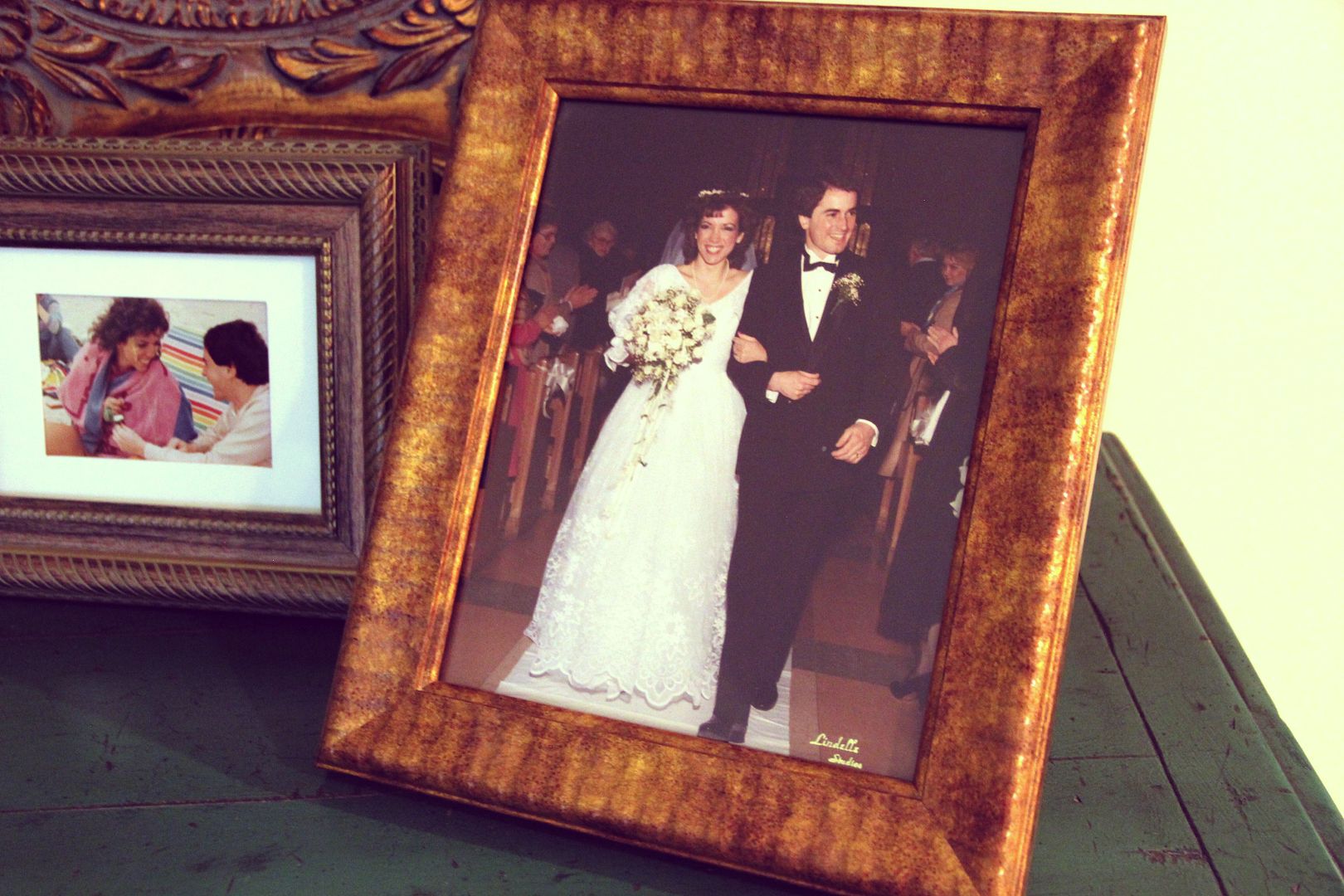 Among other things, the main goal of my trip up to New Jersey this past weekend was to find a wedding dress. Mission accomplished!!! We went to one small boutique and then we went to the infamous Kleinfeld in New York City (the one from
Say Yes to the Dress
) and I found the most perfect dress ever. I want to tell you all about it!!! Unfortunately, that's a secret I've got to keep. I wouldn't want Jeremy finding out about it before he sees me for the first time on our wedding day! Seriously though, it's perfect. I can't wait to finally wear it! I can, however, tell you about another dress I tried on this weekend. My Mom's.
Before we went to our first appointment, I thought it was only fitting that the very first wedding dress I would ever try on would be my Mom's. There have always been pictures of my parent's wedding day around the house. I feel so honored that I had the opportunity to try my Mom's dress on. It's absolutely gorgeous. While some of the features are a little bit dated, honestly, it could almost be worn today exactly as it is! It's also in incredible condition.. and it fit! Well, almost. My Mom is a bit shorter than me so the waist came up a little bit too high, but it zipped.
For the first wedding dress to ever wear I don't think it could have been any more perfect.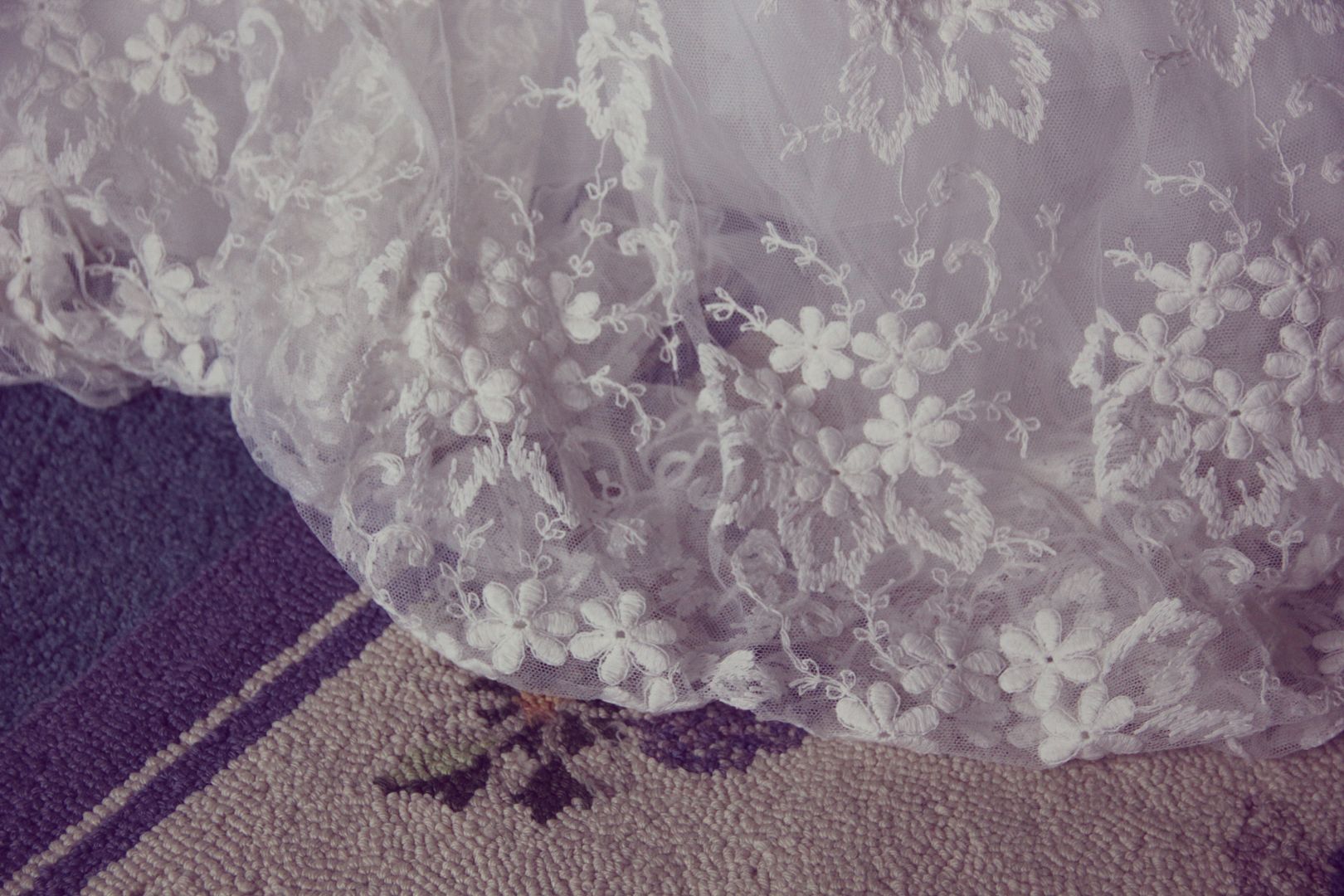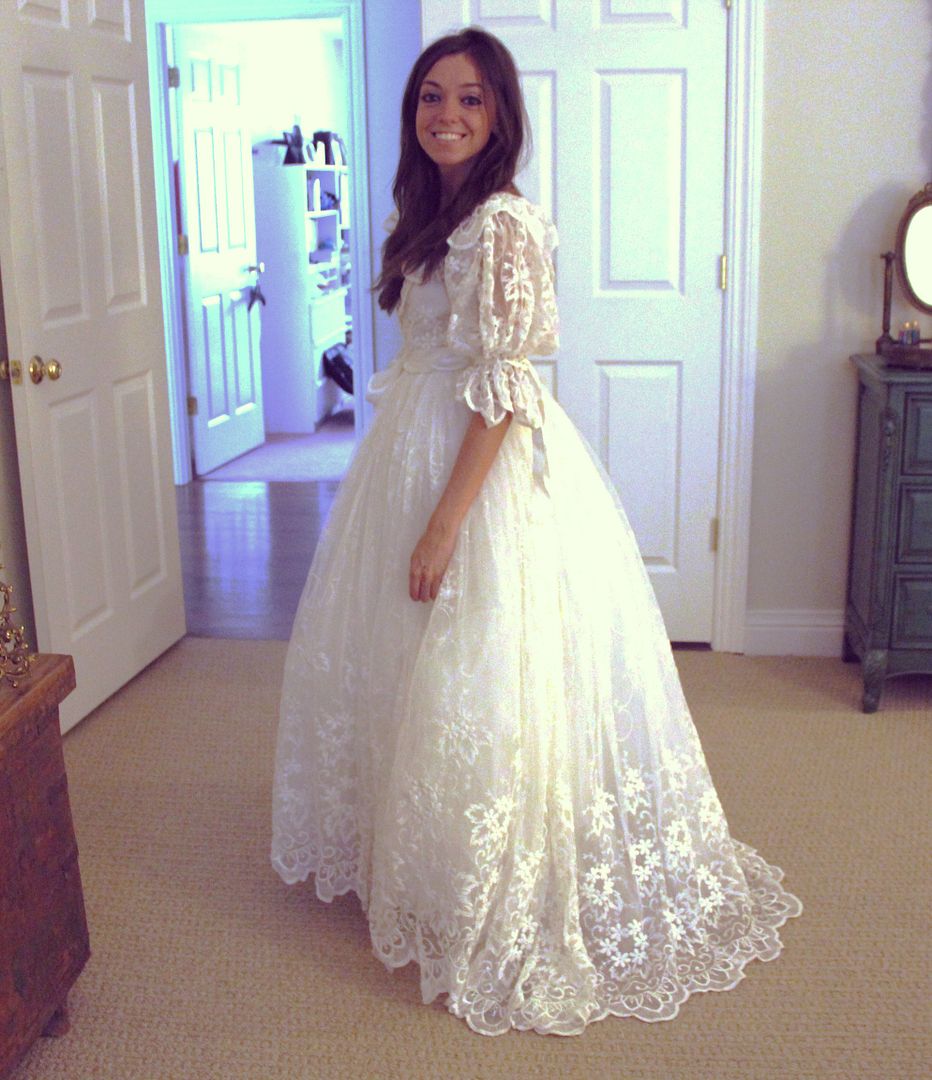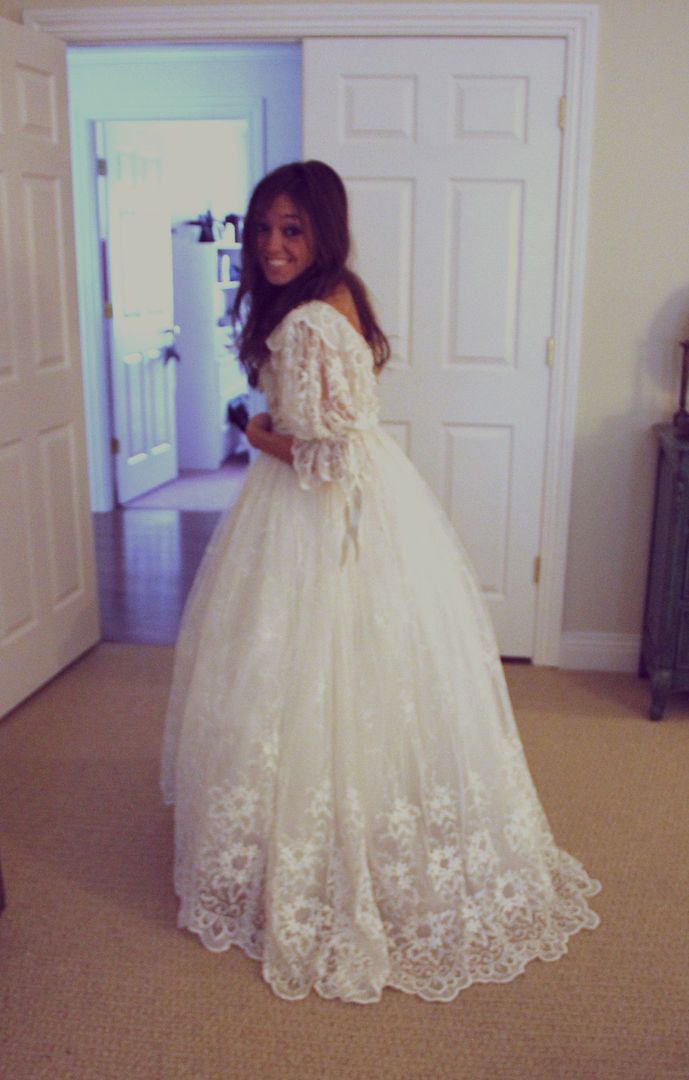 PS. The framed picture to the left of my parent's wedding photo is from when my Dad proposed!! Isn't that the sweetest?