There's a new "must eat" restaurant in downtown Memphis! It's authentic New Orleans cuisine and it's in an amazing location. It's right on the trolley line and it's the perfect spot to grab a bite for a night out on the town.
I had the Catfish Po' Boy and I'll be honest, this is probably the best catfish I've had in the Mid-South and there is some gooood catfish around here. The bread was delicious and the fish was soo fresh. Overall it was a delicious (and huge) sandwich.
Jeremy ordered the gumbo. He said it was hearty and delicious and that he would definitely order it again. Although, he also included that there is a ton of stuff on the menu that he's looking forward to trying!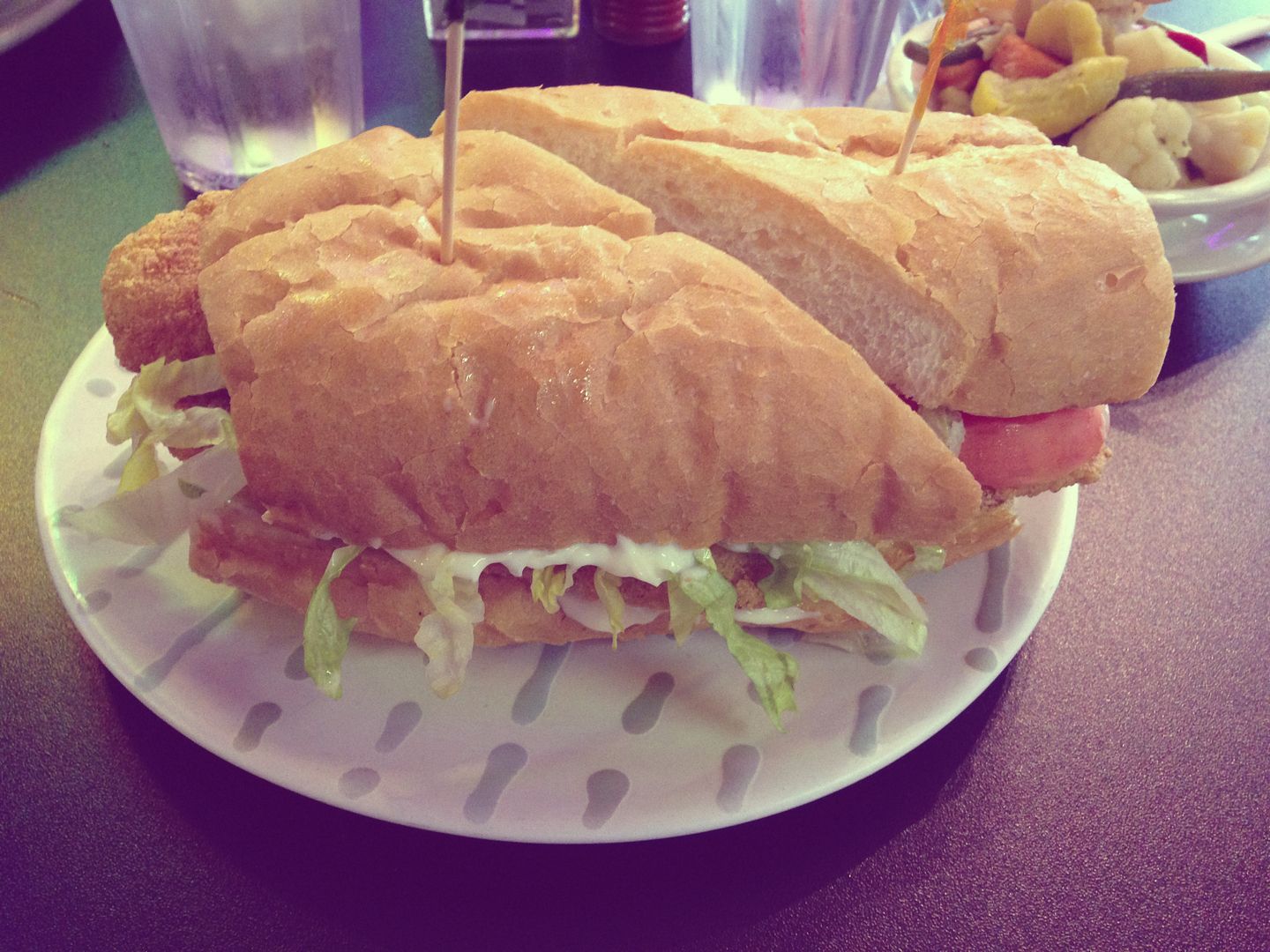 Clearly, we liked it and are definitely planning on eating there again!
Have you been yet?
DeJavu
51 S. Main Street
Memphis, Tennessee 38104
Mon - Thu: 11:00 am - 9:00 pm
Fri - Sat: 11:00 am - 11:00 pm
Sun: 11:00 am - 9:00 pm
Phone (901) 505-0212