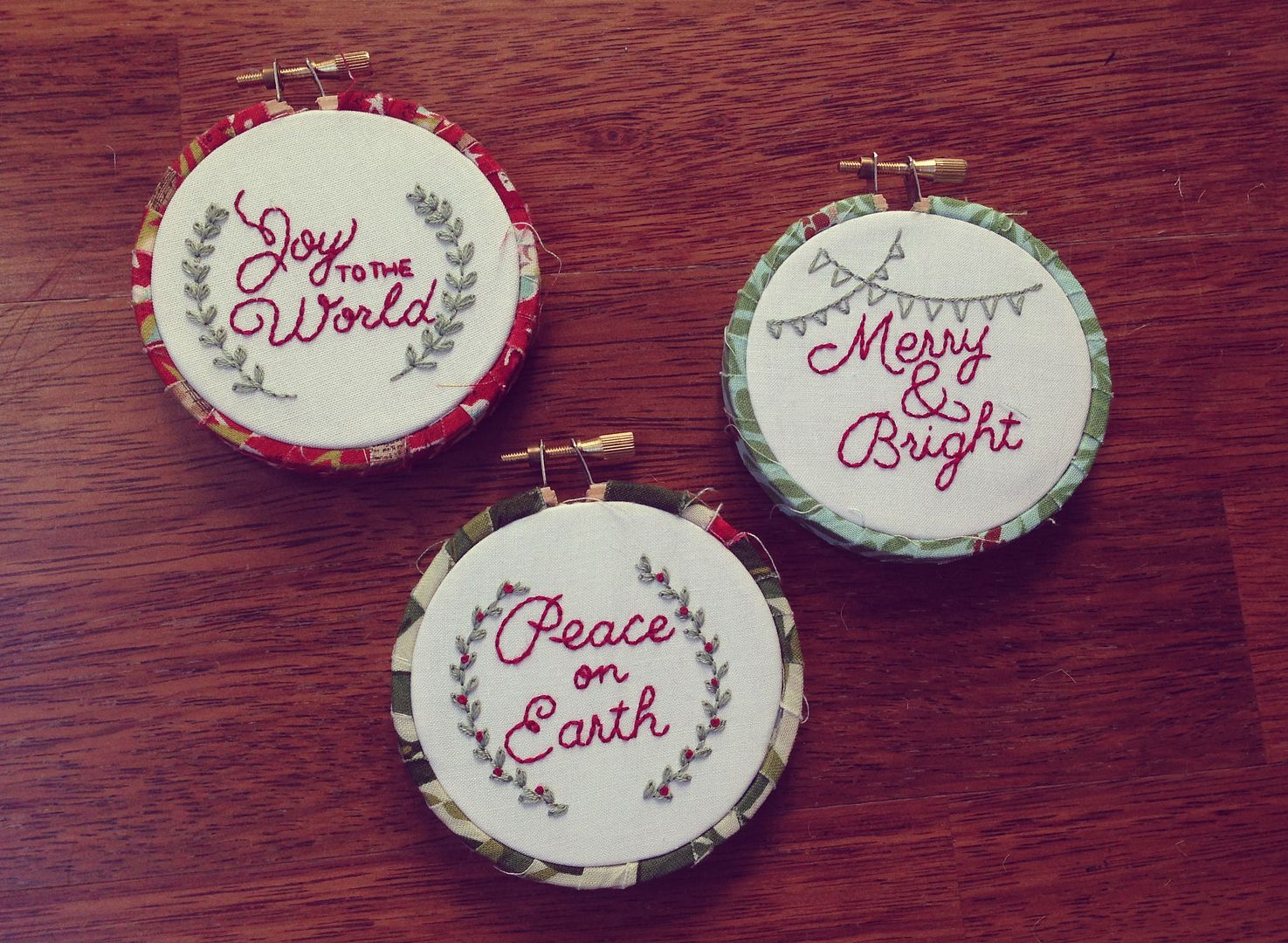 I got into the holiday spirit a little early this year and made some Christmas ornaments! Now, I don't want to keep them to myself, sooo they're now available in
my shop
!
In addition to being hung on a Christmas tree, these hoops can also be used for the following things:
- Attach one to a Christmas gift! It'll add something special to the wrapping.
- Add it to a Christmas gallery wall. There's no such thing as too many Christmas decorations.
- Bring the holiday spirit to work! They're a great size for a desk or cubicle.
- They make perfect stocking stuffers!
I'll bet you guys can come up with a bunch more uses for mini embroidery hoops.. any ideas?