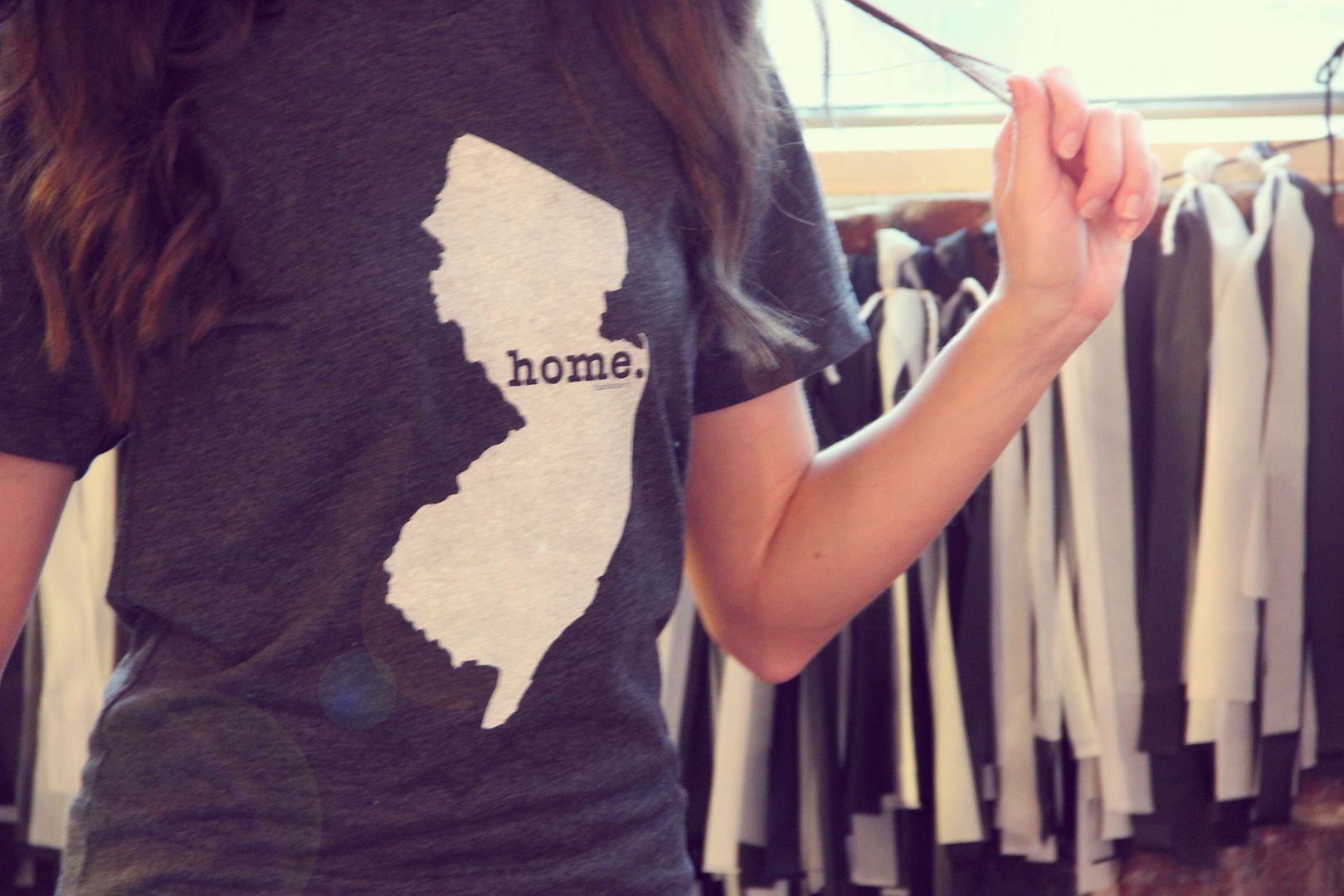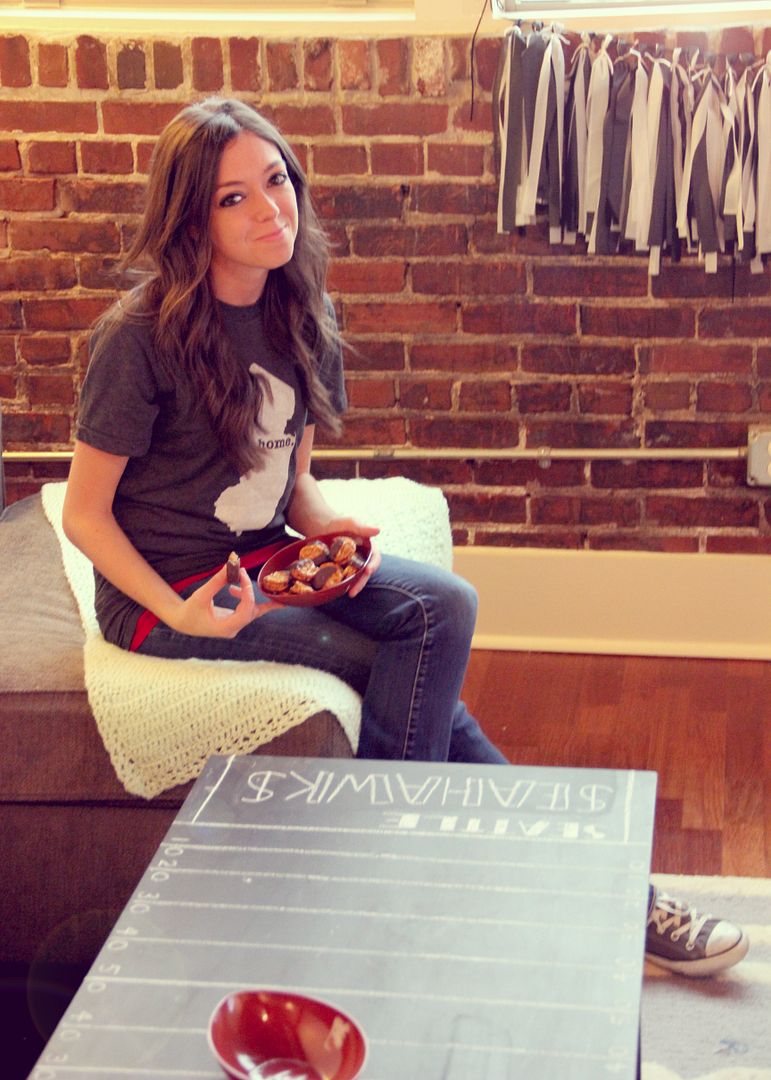 Even though I live in Tennessee and consider this my home now. New Jersey will always be my home, too. I mean, that's where I was born and raised and that's where most of my family is! While I love Memphis so very much, New Jersey is a special place to me as well. Since the Super Bowl was held in my home state (
it's true.. the New York Giants AND the New York Jets actually play in New Jersey!!
) I thought I'd wear this super cute and suuuper soft t shirt from
The Home T
.
This shirt was perfect for a casual Super Bowl party at our new place. However, it's also extremely versatile! I already know I'll be wearing this all. the. time. Something else I want to point out is that The Home T donates a portion of all profits to multiple sclerosis research. Gotta love a company with a good cause.
I'm very proud to be a Jersey Girl and now I can wear my heart on my sleeve (in a matter of speaking).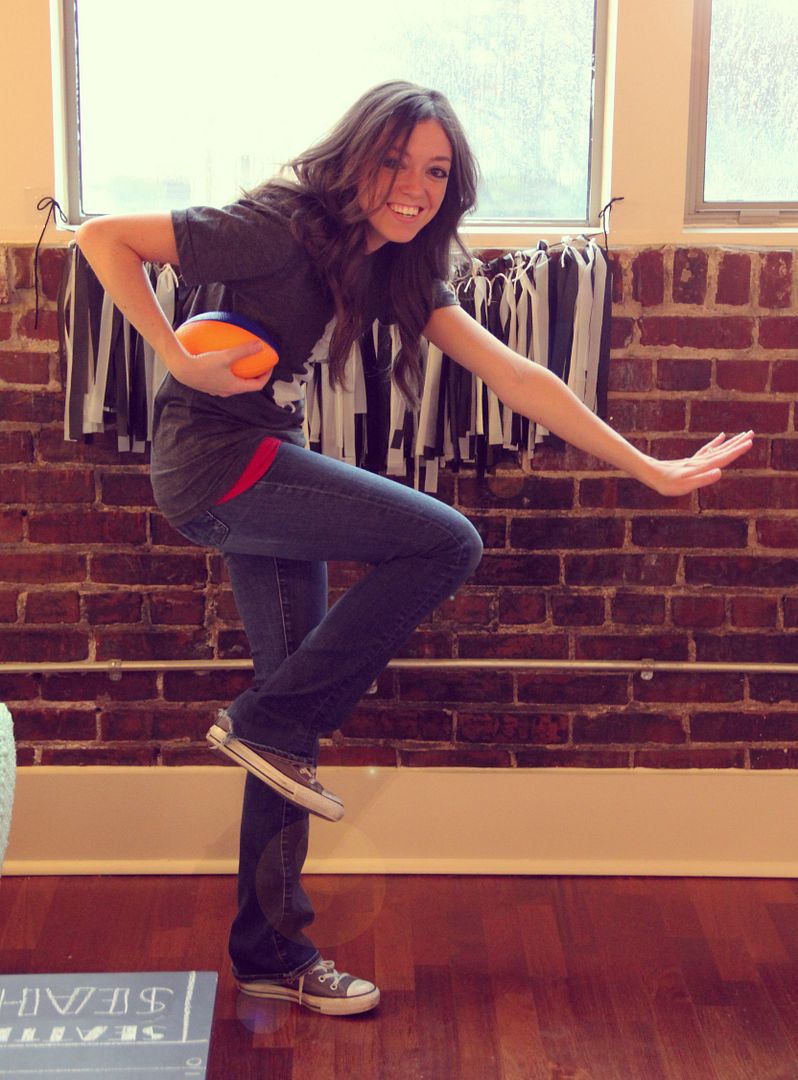 Hey, it was the Super Bowl.. you have to have some fun!
This shirt was sent to me courtesy of The Home T however all opinions are entirely my own.