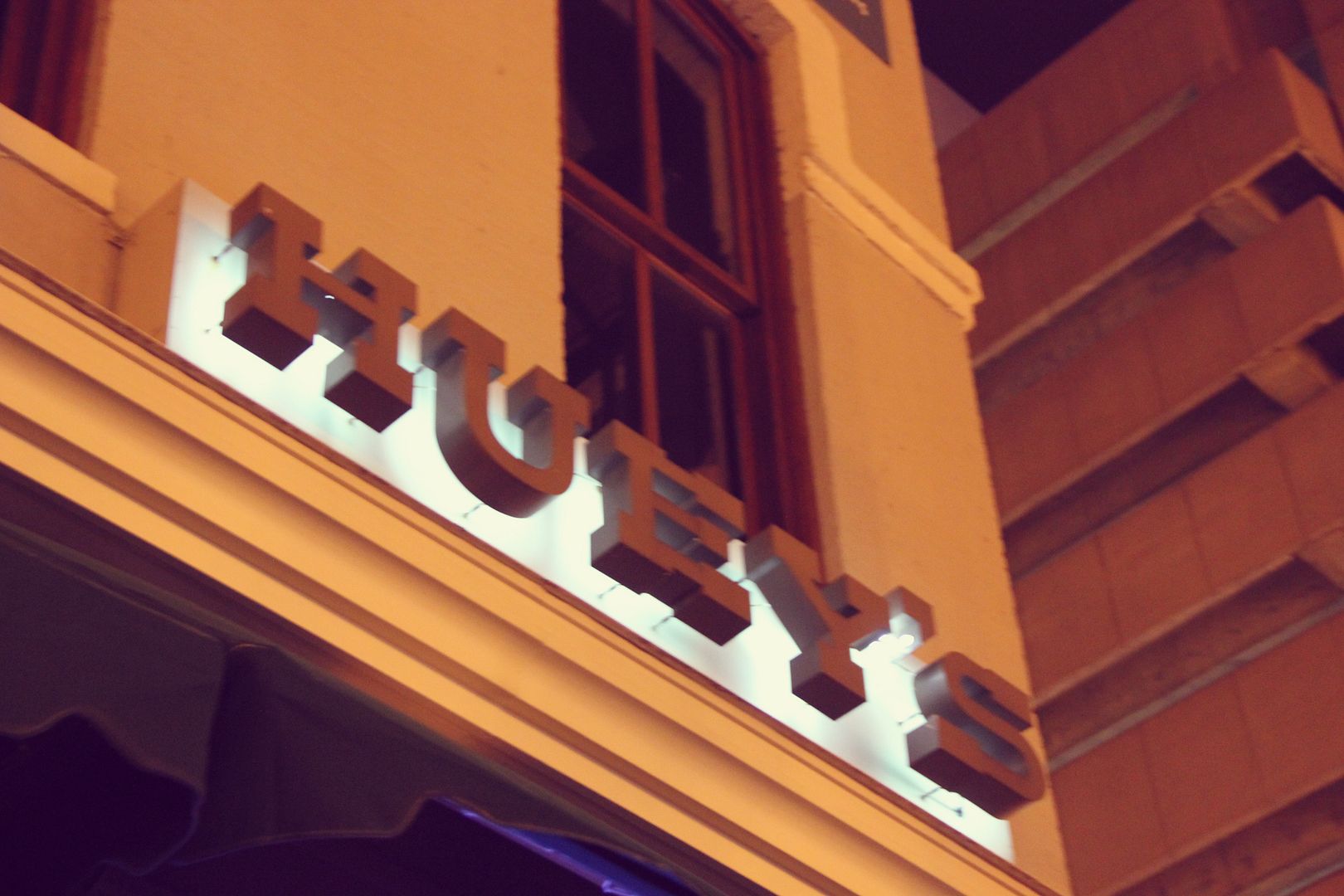 We took advantage of the gorgeous weather on Saturday and walked over to
Huey's
downtown. Now, This wasn't the first time we had been to Huey's and it wasn't the first time Jeremy ordered a burger, but it was my first time bringing my camera, so, of course, it had to be documented!
There are Huey's restaurants located all over the Memphis area and they're all exactly the same. Meaning, they're convenient and you'll never be disappointed. Huey's is the best place to just hang out and have some good fried bar food.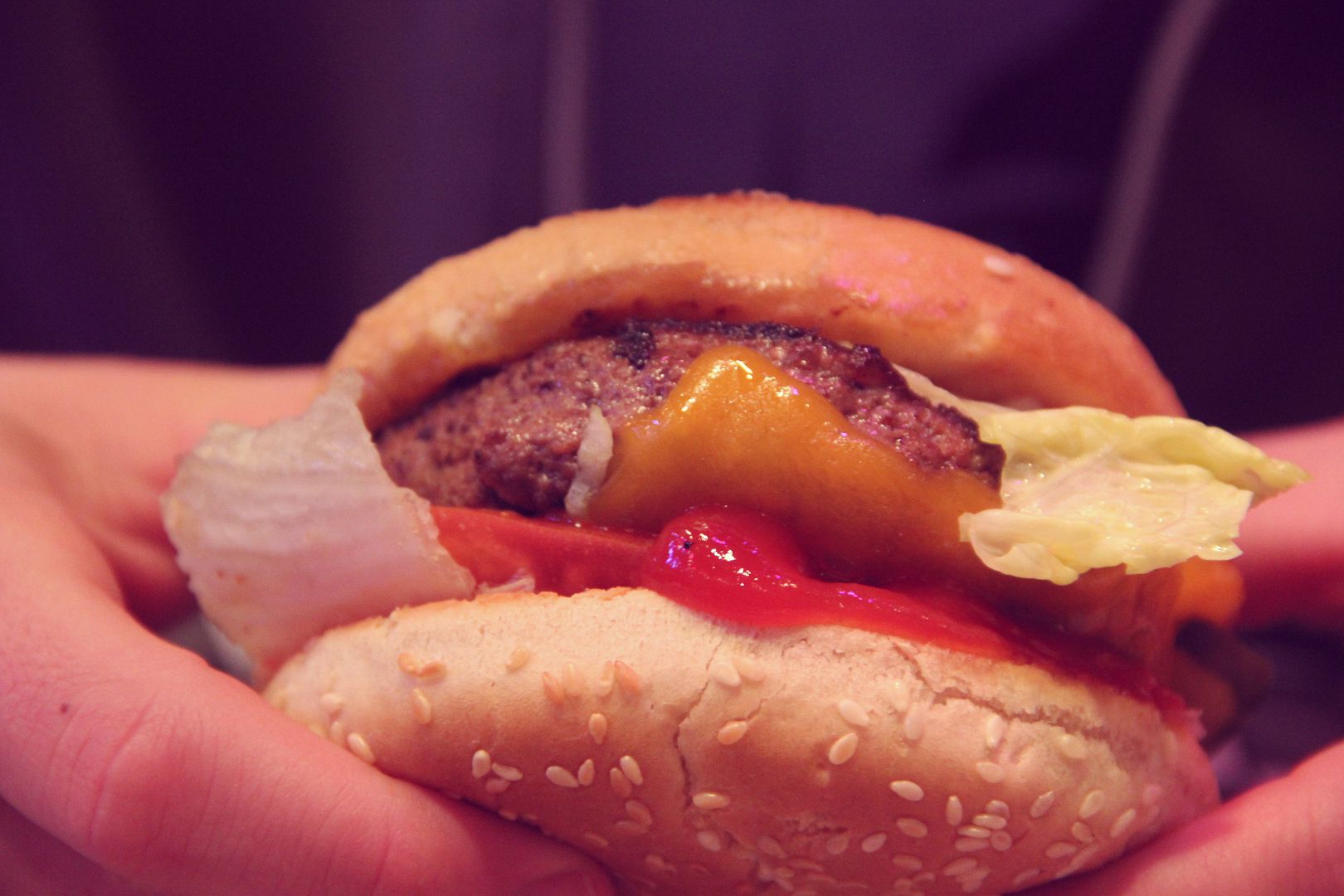 Since the burger was the item on the
Eating in Memphis list
, Jeremy ordered that! He took the first bite and said, "man, this is such a good burger." After totally clearing his entire plate, we tried to figure out why the burger was so good. I mean, it's very simple. Pretty much just a burger on a bun. We don't know what makes it so delicious, but he was definitely happy that's what he ordered.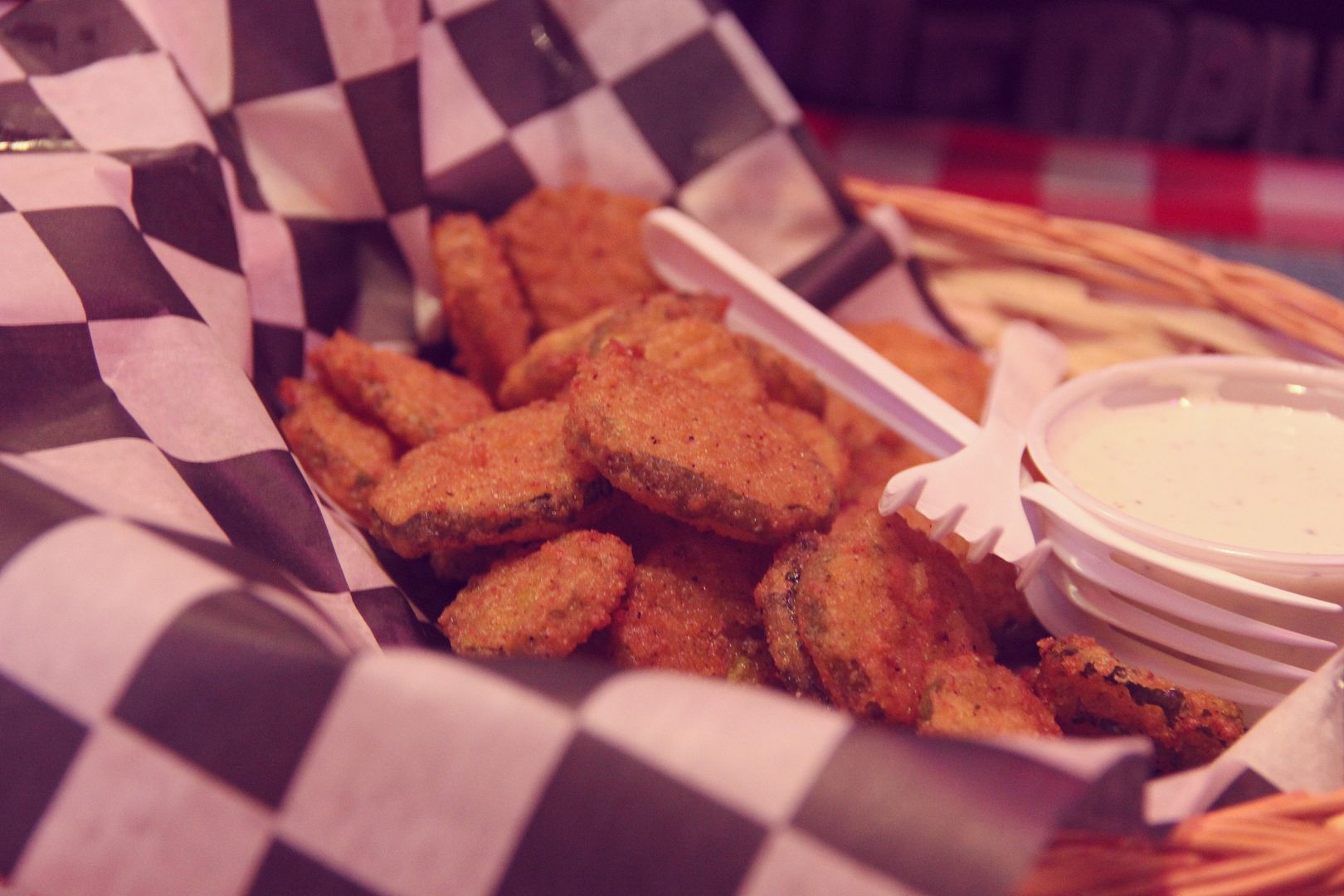 Since I don't eat burgers, I ordered Chicken Miners, basically they were little chicken sandwiches and they were delicccccious. Also, every time we go to Huey's ordering fried pickles is a MUST. I love fried pickles and Huey's has some of the best I've ever had.
While you're there, be sure to sign your name on the wall and try to shoot your toothpick into the ceiling tiles!