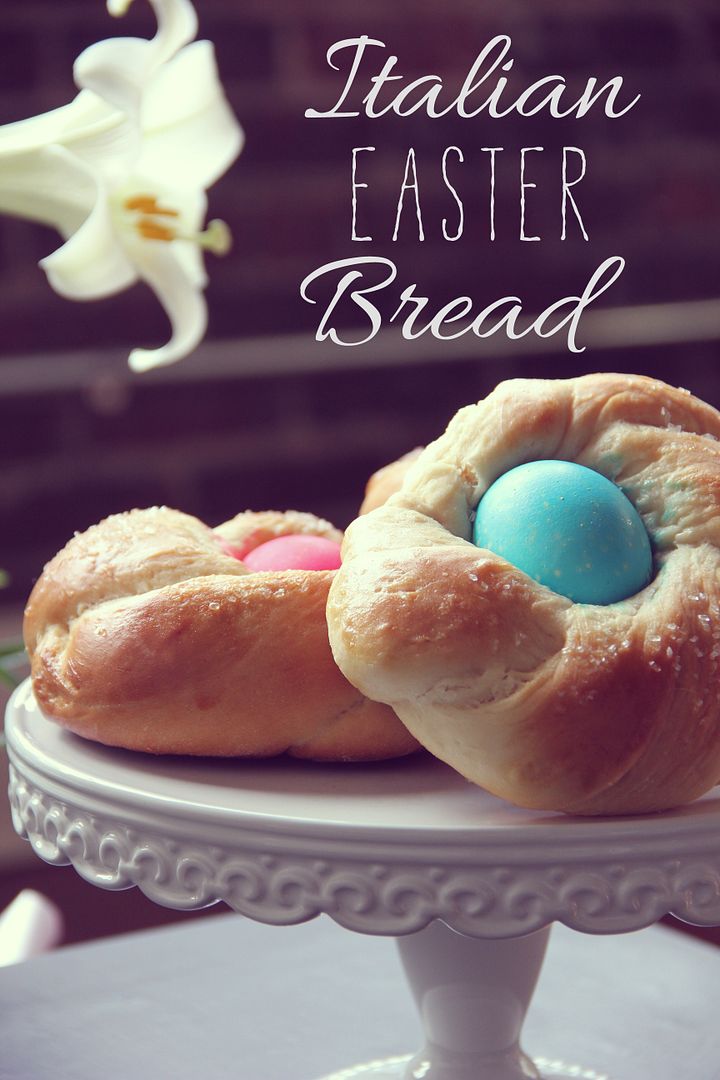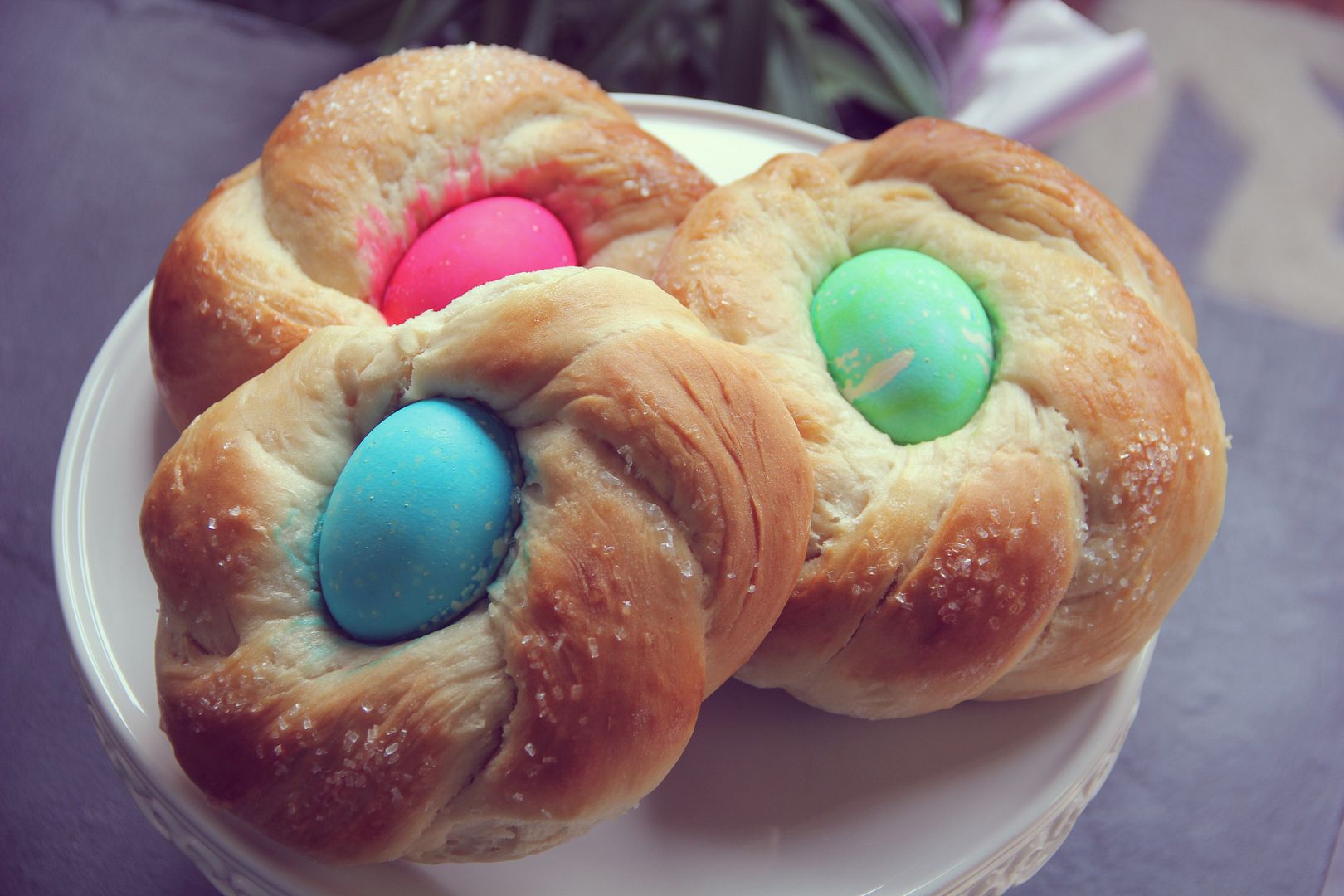 Easter is one of my favorite times of the year. I just the pastel colors, the blooming flowers, and of course, the most important aspect, Jesus' resurrection. There are so many very fond memories from my childhood that revolve around Easter. One of the things that comes to mind is Easter bread. One day, I was scouring Pinterest and saw a picture of these adorable little loaves of Easter bread. This immediately brought to mind the Easter bread that we always had growing up, however, instead of little individual loaves, we always had one big one. I immediately hit "pin" and knew I was going to attempt to make this, even though I am not exactly the best in the kitchen.
I'll be honest, I went into this recipe knowing it would be a challenge. I was very pleasantly surprised. It all came together relatively simply anddd it actually tastes just as good as it looks (if not better). This Italian Easter bread is a sweet bread so it's enjoyed alone, or just with some butter. Plus, the dyed eggs make them oh so cute!
Since I didn't adapt the recipe at all, I'm just going to share a
link to the original source
. I definitely recommend making this!
Hoppy Easter to you and all your families!!!