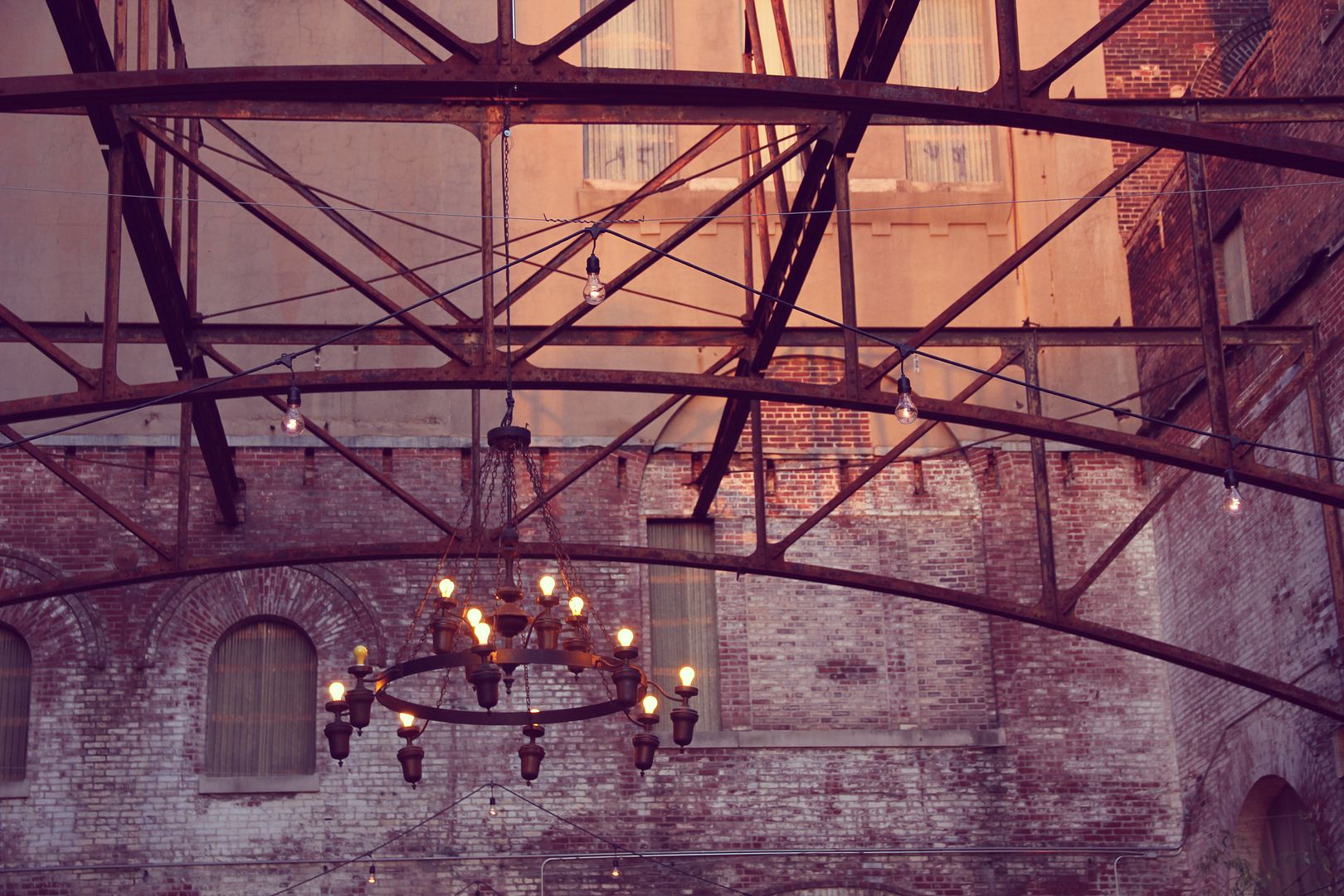 Located literally around the corner from where I live is a gorgeous old abandoned brewery. Over the years, it has been "loved" by Memphians who have put their stamp of approval on the boarded up windows and doors (aka graffiti). Well, this brewery has received some new life.
Something that I love about Memphis (hah like I don't brag enough about this town enough as it is) is that the people who live here really determine what goes on. A group of Memphians saw potential in this old building. They have invested their own time and money and created "Tennessee Brewery Untapped" which will be every Thursday through Sunday until June 1st. (For a great story with background and more information about the event read
this Flyer article
)
If you are anywhere near Memphis I highly suggest stopping by. It it truly something amazing and unique. I wasn't really quite sure what to expect before we ventured over there this weekend. I'll be honest, I was completely blown away.
There's an outdoor area and two inside rooms each with their own charm. Everything is authentic, industrial, artistic, and beautiful. Outside you'll find chandeliers, a pallet wall garden, and food trucks. Inside there's a bar serving local beer (and soft drinks and water), an air hockey table, corn hole boards, and a string of lights made out of Silky Diver buckets.
There's live acoustic music and it's completely family friendly no matter what time you go. They've even made it incredibly convenient for people to get there and have a temporary trolley stop right at the front door. Entry is free and you will leave with many new and fond memories.
I sincerely hope that this event permanently brings this building back to life. It's too beautiful to be demolished (which potentially could happen). I am just so happy that an effort is being made and this building is being shared with this city.