Located in the charming Collierville town square lies Yolo where we found our next item on the "100 Things to Eat in Memphis" list, self-serve frozen yogurt.
It seems like there are about a million self-serve froyo places now-a-days, however, Yolo stands out in Memphis. It is part of Project Green Fork, (which I talked about here) meaning they are environmentally friendly. They even feature toppings from many different local businesses.
Not to mention, the yogurt tastes amazing. It's such a fun thing to go do on a hot summer night.
There are many locations sprinkled throughout the Memphis area and beyond. They even have a food truck!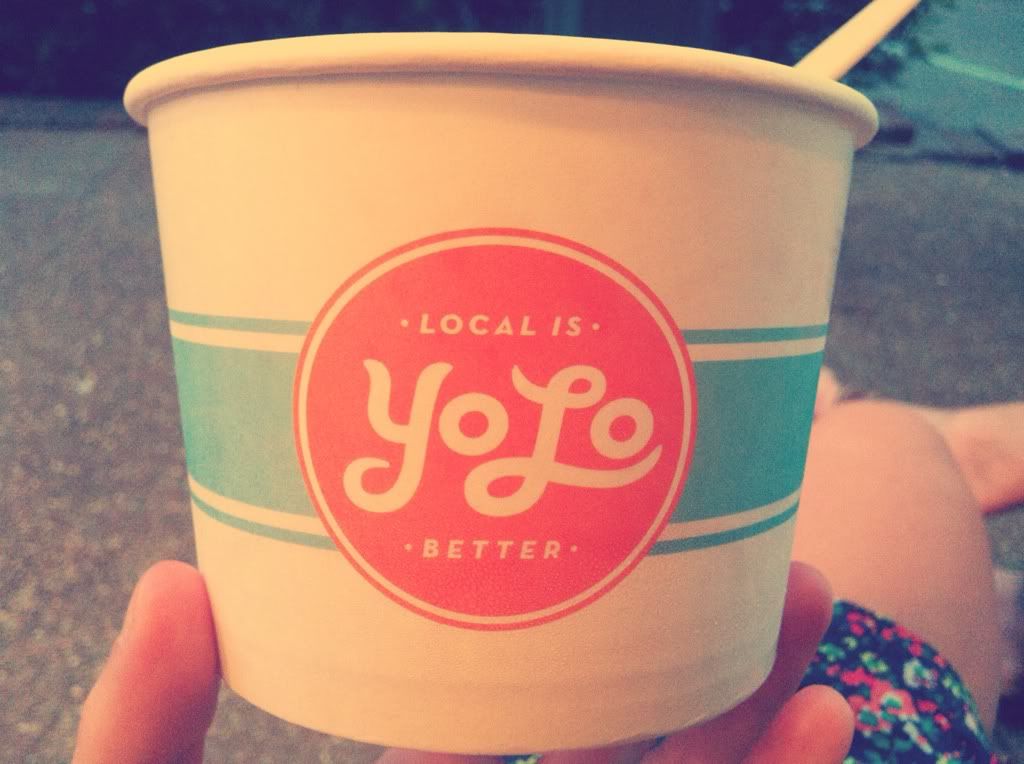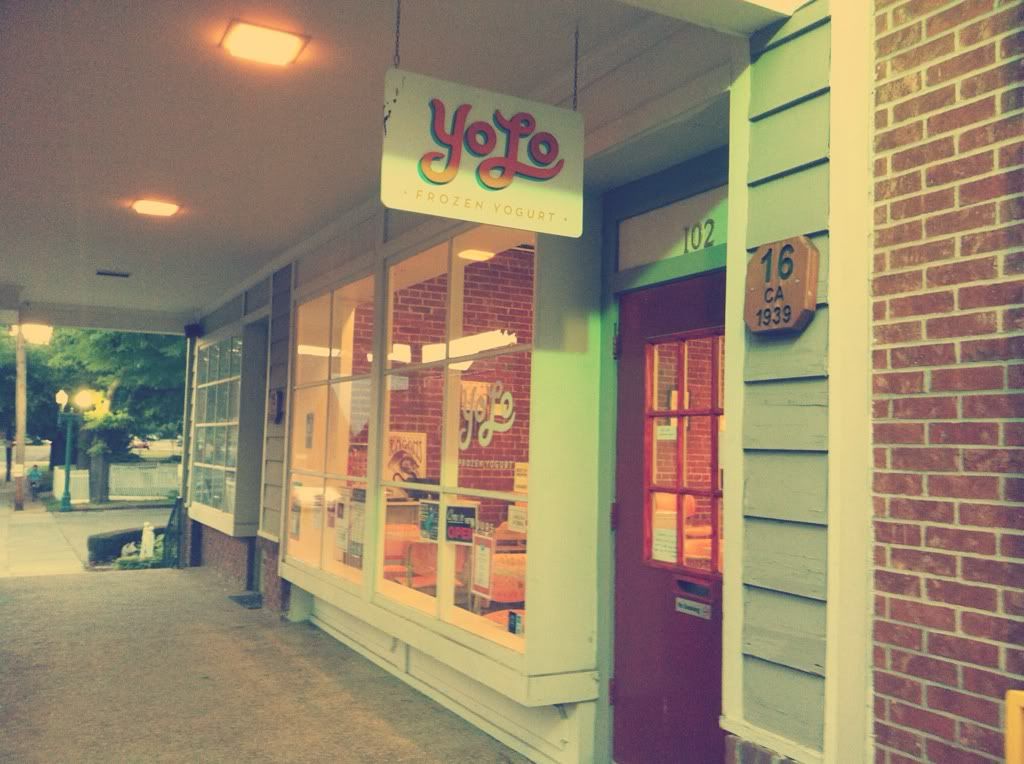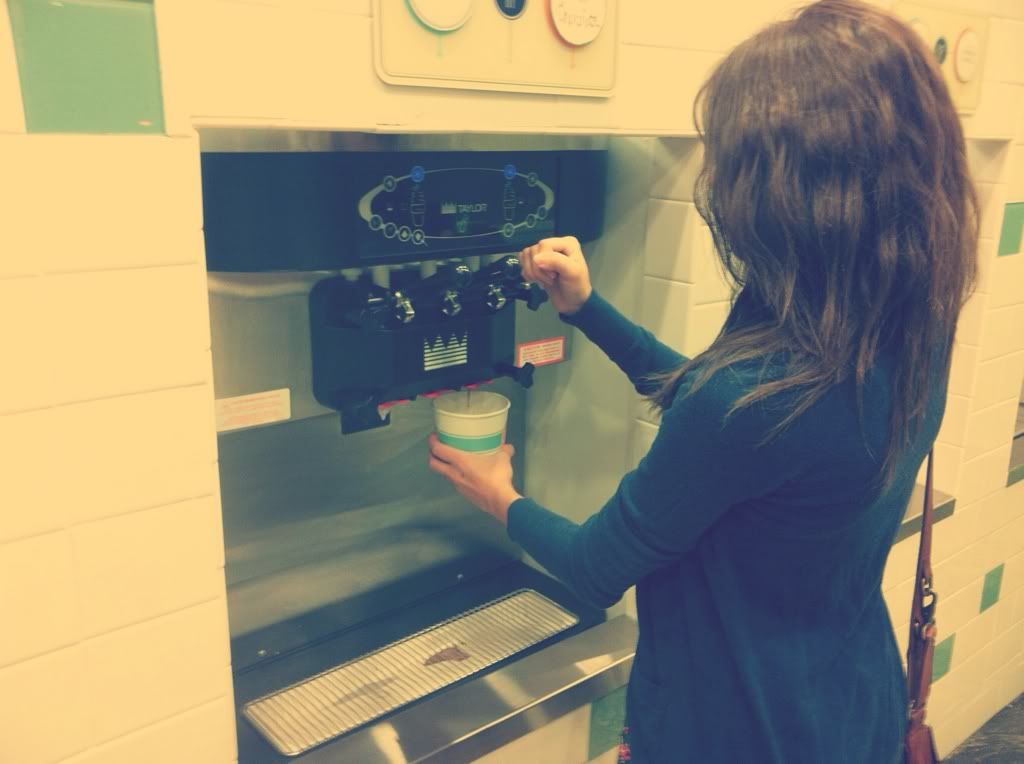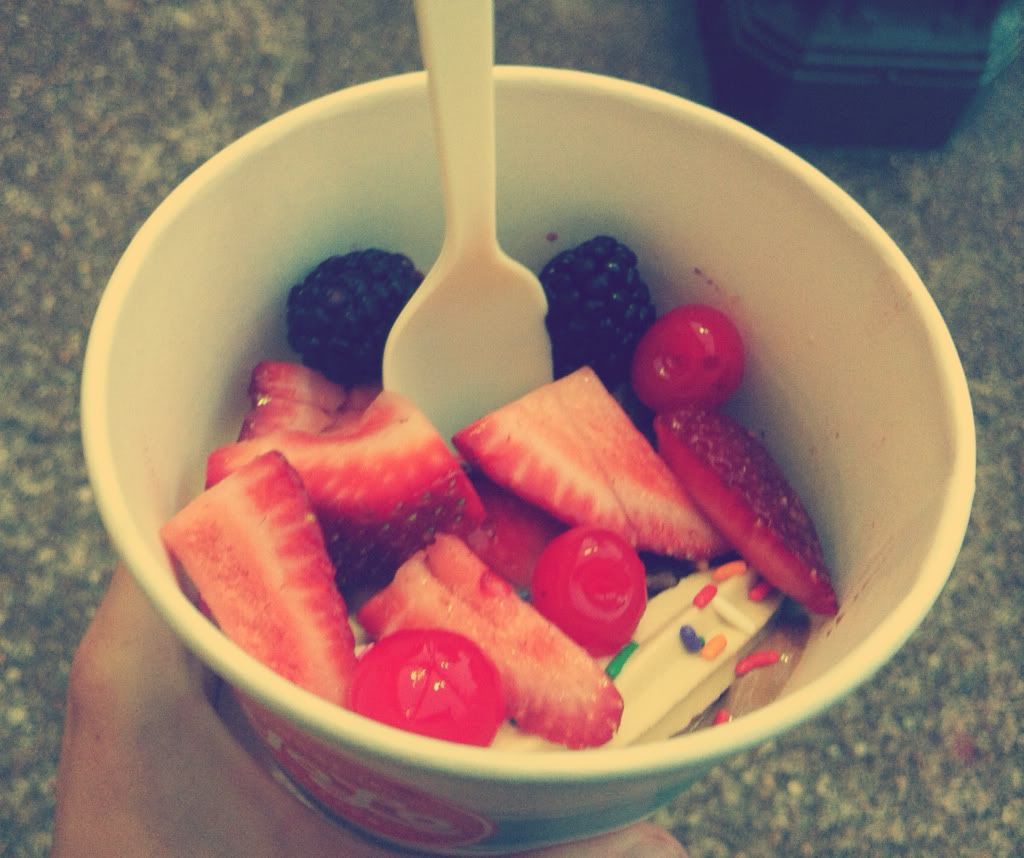 I had mint chocolate with a bit of espresso flavored froyo topped with fresh strawberies and blackberries. Delicious!!