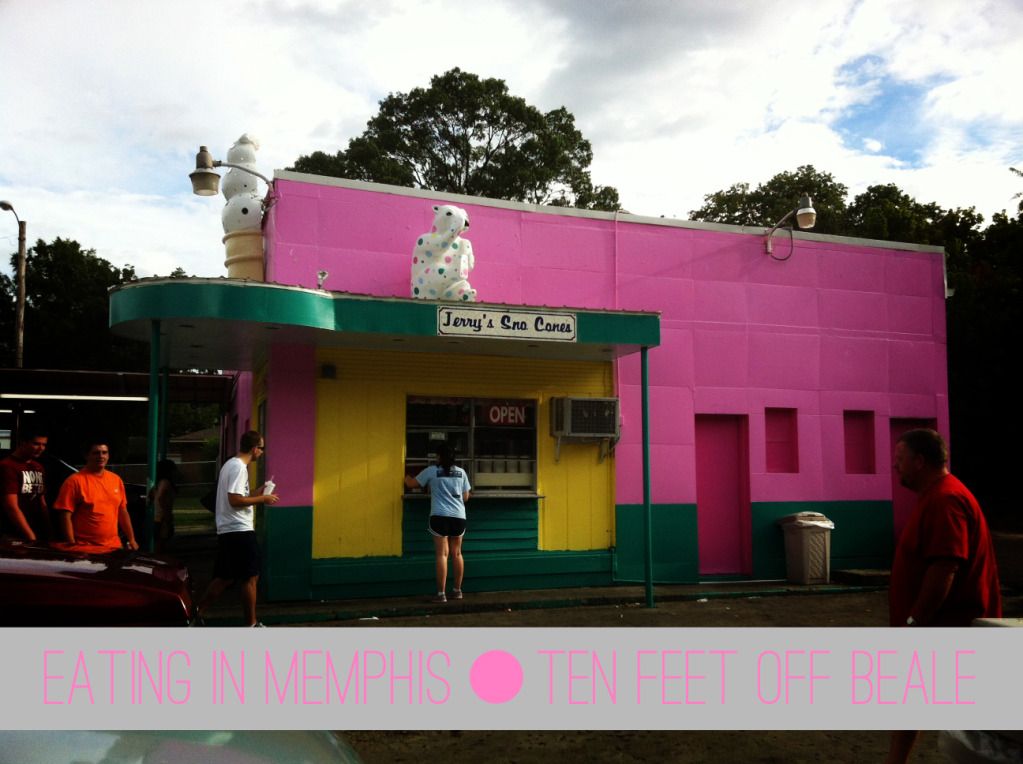 BOOM! We checked two things off
our list
at once!
Jerry's Sno Cones is the perfect place to beat this crazy summer heat and it clearly hasn't changed since it first opened. They have some real food on the menu, but it's the sno cones that people go crazy over. Especially when you get them "supreme" meaning with ice cream in it. Now, when I first heard this, I had a hard time imaging a sno cone with ice cream to be so delicious, let me tell you, you have to try it to believe it! So far we have been disappointed with nothing on our list!
They have about a million flavors on their menu, but the ones on our list were the John Deere and the Wedding Cake. The John Deere was, obviously, bright green and we aren't really sure how to describe the flavor. It was almost like a mix of green apple and some lemmony flavor.. maybe? It's hard to place. The Wedding Cake tasted like a sno cone version of cake batter - which we all know is the best.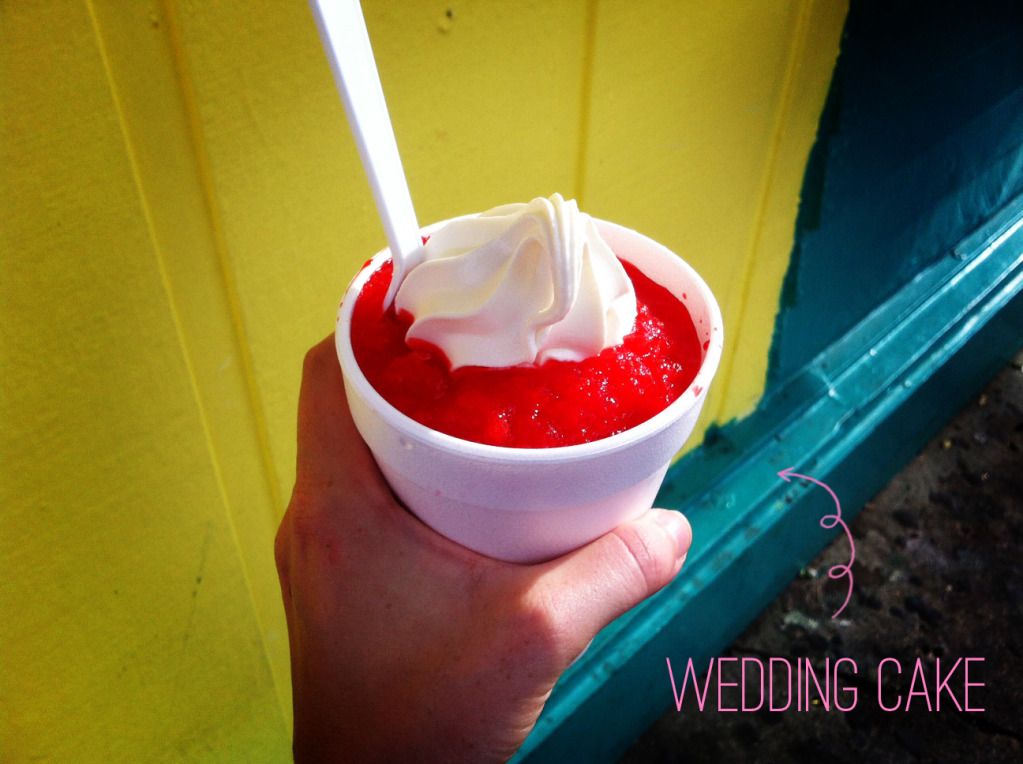 The only downside to Jerry's is that it's in a part of town that we really never go to. I wish it was closer so we could go all the time. I am sure thought, that we will be making pretty regular trips out to Jerry's for some sno cones.