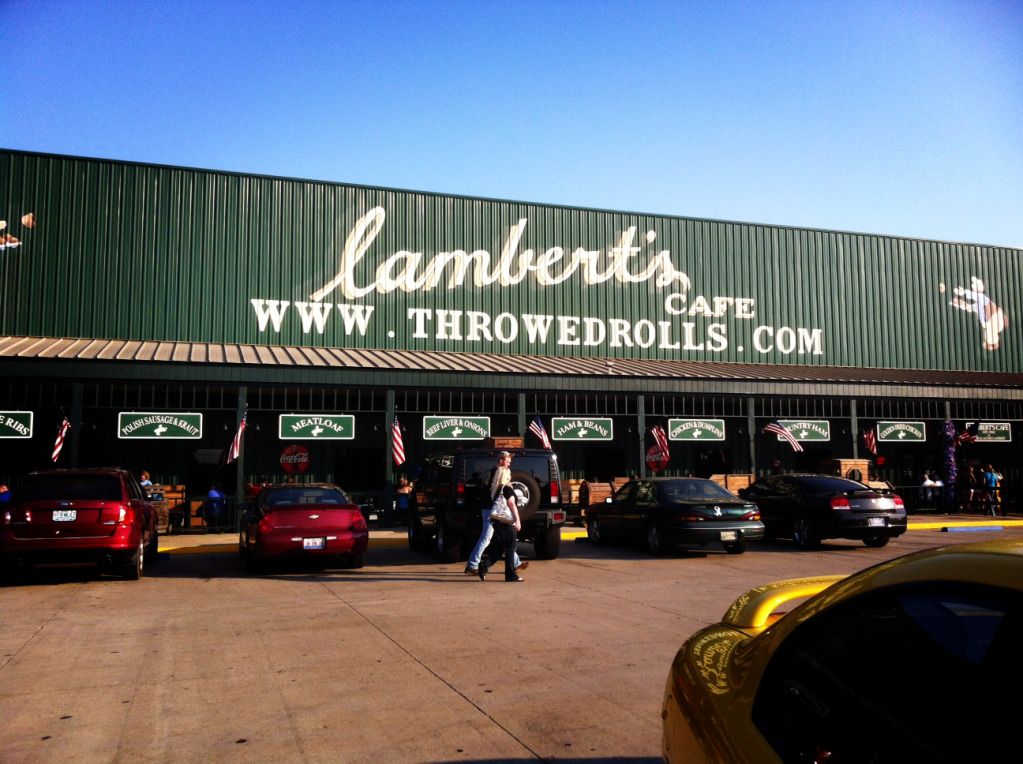 On the way to St. Louis, we stopped at the infamous
Lambert's Cafe
, the home of the throwed rolls. This was an experience. It seems to be in the middle of nowhere Missouri, and definitely draws a crowd. I had never heard of this place, but so many of you had!! I'm glad we stopped to experience this unique dining experience, with some good southern food to boot.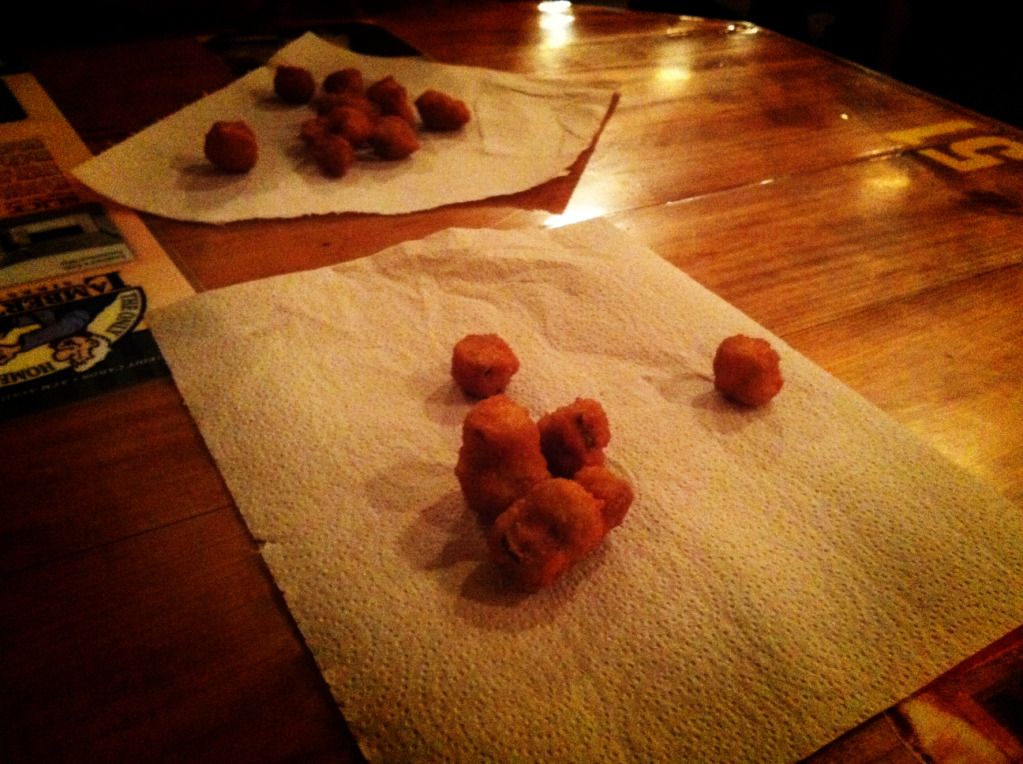 They come around and feed you yummy things (this is fried okra) on paper towels.. hah gotta love being casual. My personal favorite, was the rolls smeared with apple butter.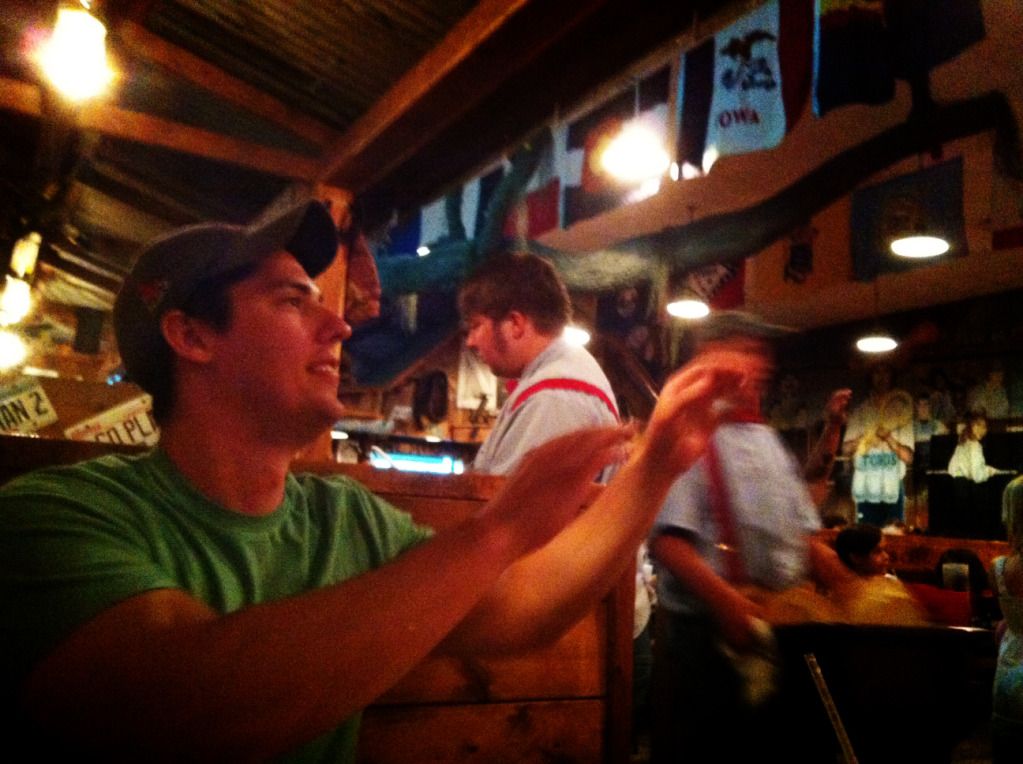 For those of you that don't know, this place is known for their "throwed rolls". They literally hurl fresh hot rolls across the restaurant to you if you want one. You get the guys attention and then you catch. These are no light tosses either, you have to be paying attention!
I was so proud of myself for actually catching one.. then I devoured the entire thing. Yum.
Lambert's was definitely a fun place to go for the experience. I'm glad we go to stop there on our super short trip to St. Louis. More on the rest of the trip tomorrow :)