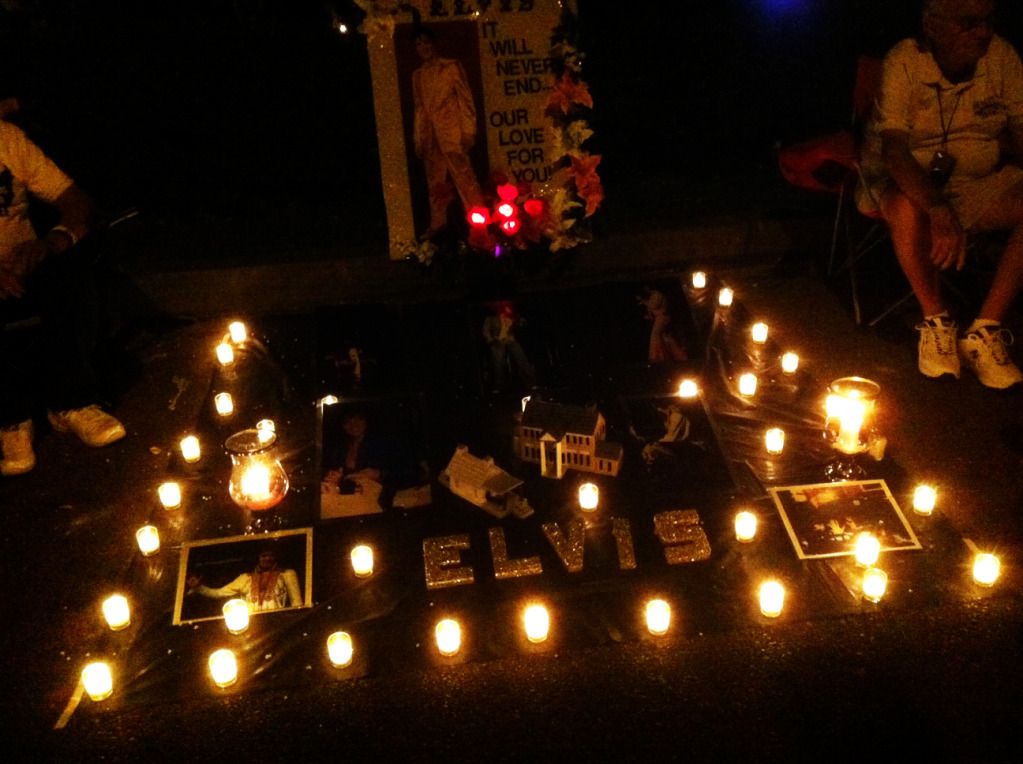 It's been 35 years since the world lost Elvis Presley.
For 35 years people have been visiting Graceland on the day of his death to pay their respects.
People come from all over the world.
As soon as the sun goes down, candles are lit and the procession begins.
Elvis is buried, alongside his mother, father, and grandmother, on the grounds of Graceland.
Thousands of people visit this site every year on this day.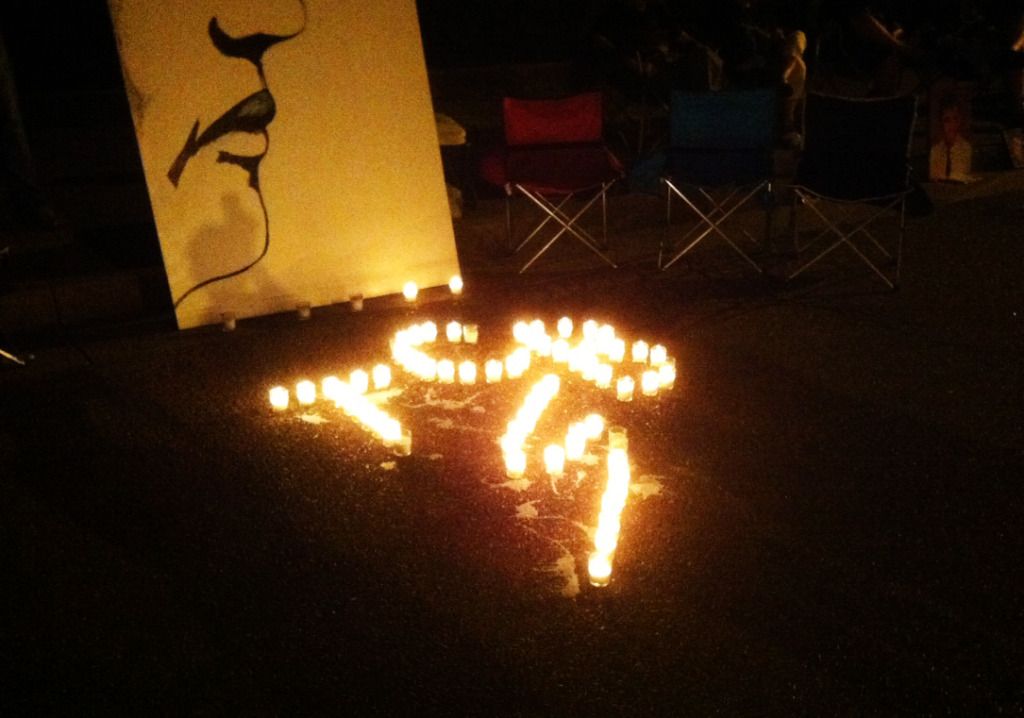 We went. After processing for four hours, we decided to head home. It was about 1:30 am. We had to work the next day unlike majority of the others who were from out of town.
Even though we didn't get to the actual grave-site, I'm glad we went. We got to pay our respects and see the love and passion people still have for Elvis Presley. It's pretty amazing the lengths people will go to be there on that night.
The vigil is more than the sideburns, is more than the pink cadillacs, is more than the jumpsuits. It's a tribute to the person and artist Elvis was and how loved he was and still is and always will be.
Born 35
Died 77
Gone 35
Age 77