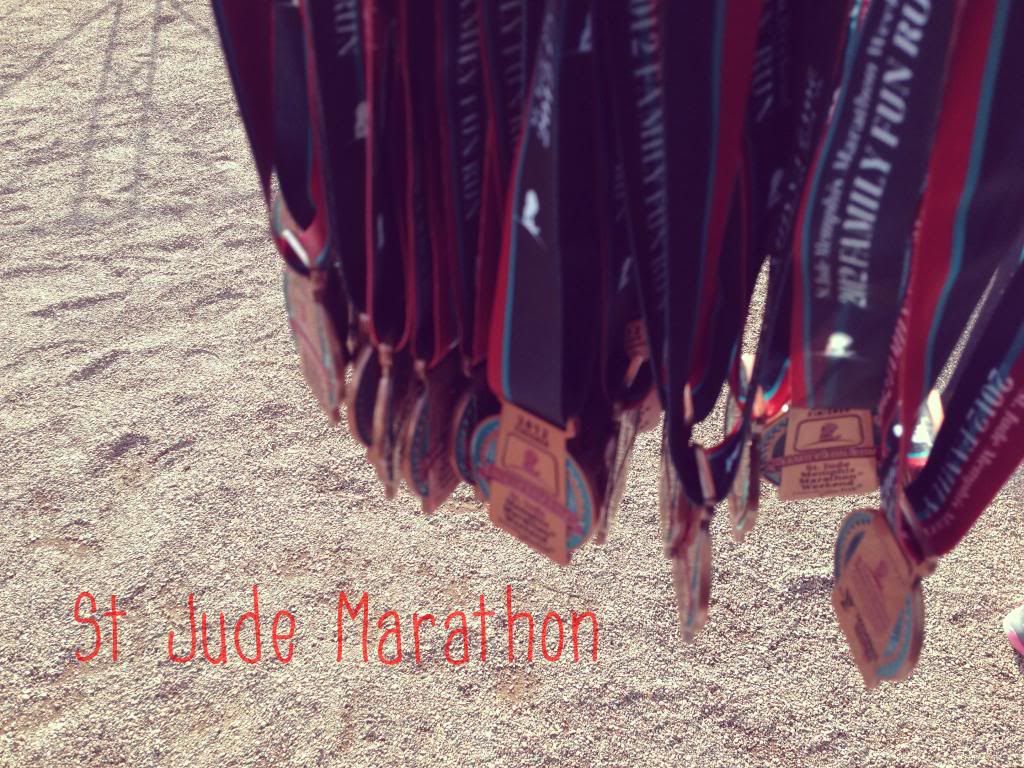 I had the opportunity to spend my Saturday volunteering at the
St. Jude Marathon
that takes place here in Memphis.
For those who might not know, here's a little background. Every year, there is a huge marathon (half marathon, 5K, family run, etc.) run in Memphis. People from all over the country come to our city to participate and donate money to support St. Jude Hospital.
Even though I did not run (I'm still getting my 3.1 miles down), I knew many people who ran the full marathon and even the half marathon. I just want to say that I am so proud of each and every runner. I cannot imagine running for the length of time that they all did, but they all finished, and they all should be incredibly proud of themselves.
Instead of running the race, I was able to help out with the Family Run. I had the job of handing out medals to each child and family member. The run was a mile and every single person had a giant smile on their face as they ran through the finish line.
I'm going to be honest and say that there were several moments while I was handing out medals that I got a little choked up. Seeing some of the St. Jude patients and all their family and friends running the race together was absolutely incredible. There was so much love and support floating around that I really got pretty emotional.
I drive by St. Jude almost every single day and I've never stopped to think how many lives St. Jude impacts. It's an absolutely amazing place and I feel honored to be able to say it's in my backyard.