Once again,
our list
brought us to an amazing hole-in-the-wall. If you're looking for a place to end your night downtown with a little coffee and dessert, we've found the place for you.The Cheese Cake Corner. It's a cozy little spot on GE Patterson with delicious cheesecake!!
I also want to point out that the people that worked here were all extremely nice. Like, they'll go out of the way to make you happy, nice. That was refreshing and honestly makes me want to go back soon.
We shared a slice of the peach.. since it was on our list, and we even had to take some home. It was pretty rich, but still delicious!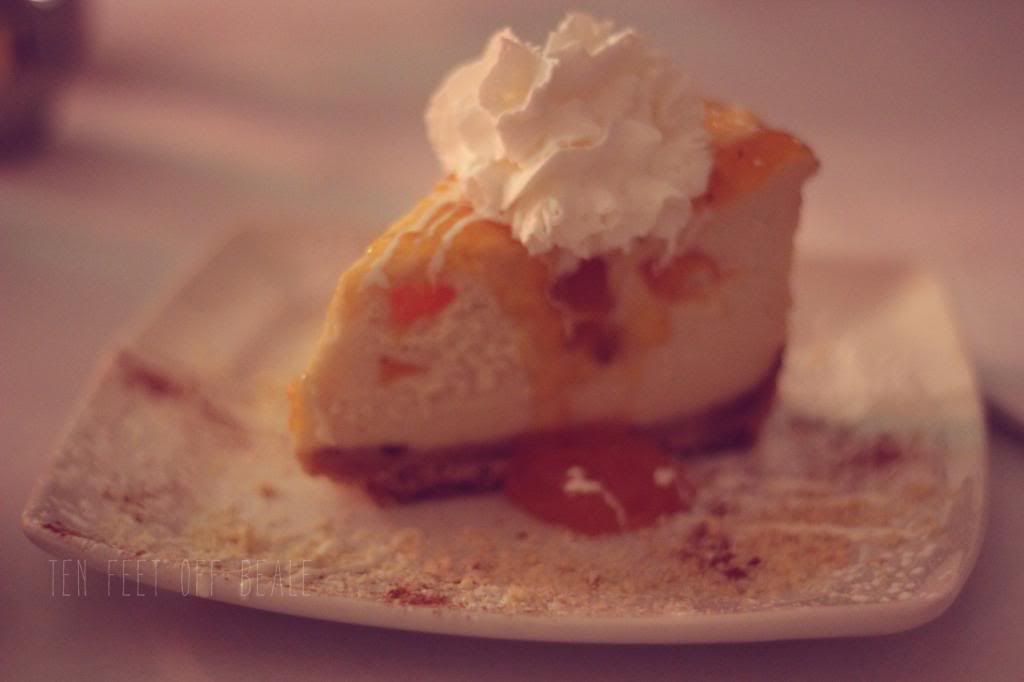 I mean, how good does that look?