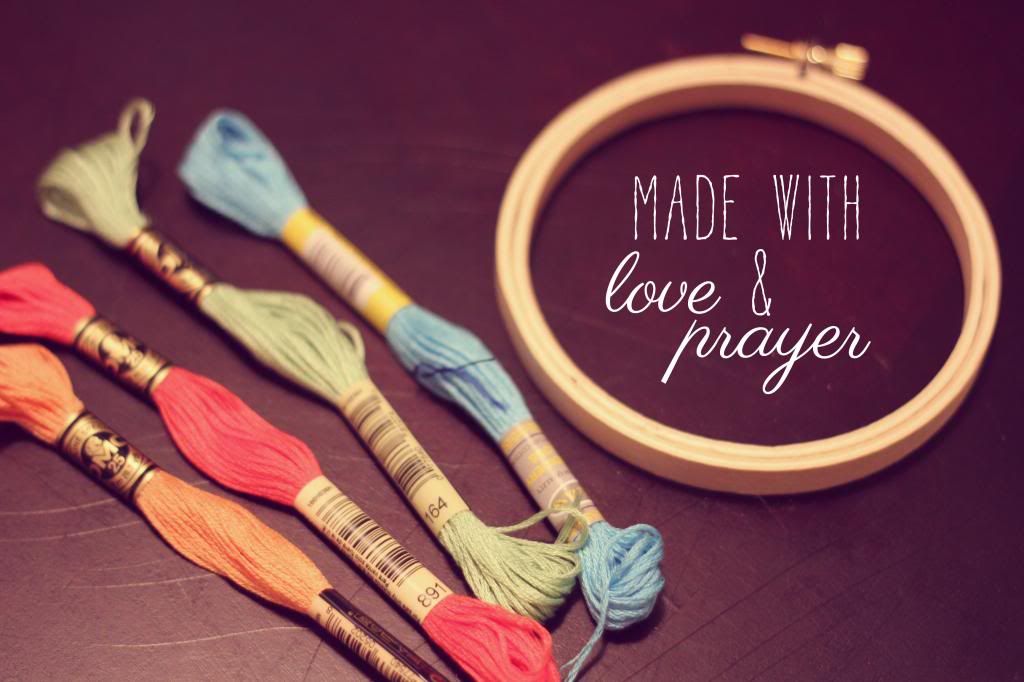 When I'm stitching a hoop for someone, I pray. I pray that the hoop finds itself in a happy home surrounded by blessings. I pray for the recipient of the hoop, that they are given relief to their burdens, or receive the grace they need. I send a little prayer their way, for whatever it is that they might need.
I make each and every hoop with love, too. To me, making embroidery hoops is not just a hobby, or a business, it's a passion, I thoroughly enjoy stitching up little hoops for other people.
In return, I feel like I have been extremely blessed with the reaction everyone has given me in response to my hoops. I'm truly blown away. I don't do this for fame and certainly not for fortune, I do this because I simply love it. I am thankful that I can have a hobby that brings joy to others, as well as to myself.
Each and every Ten Feet Off Beale hoop is made with love and with prayer.
You can visit the shop by clicking
here
.