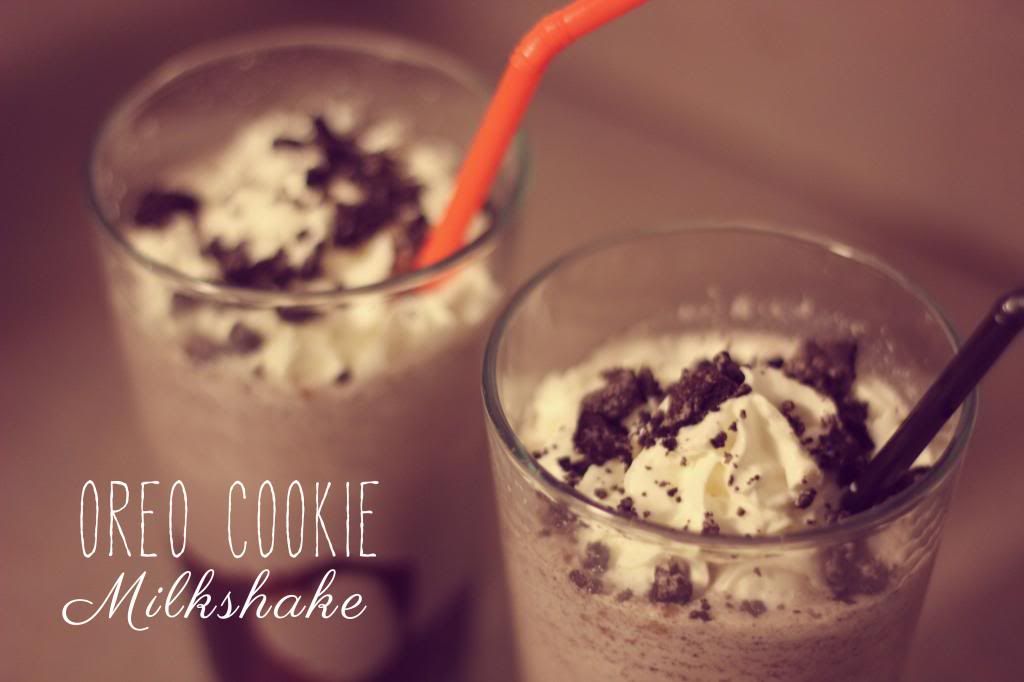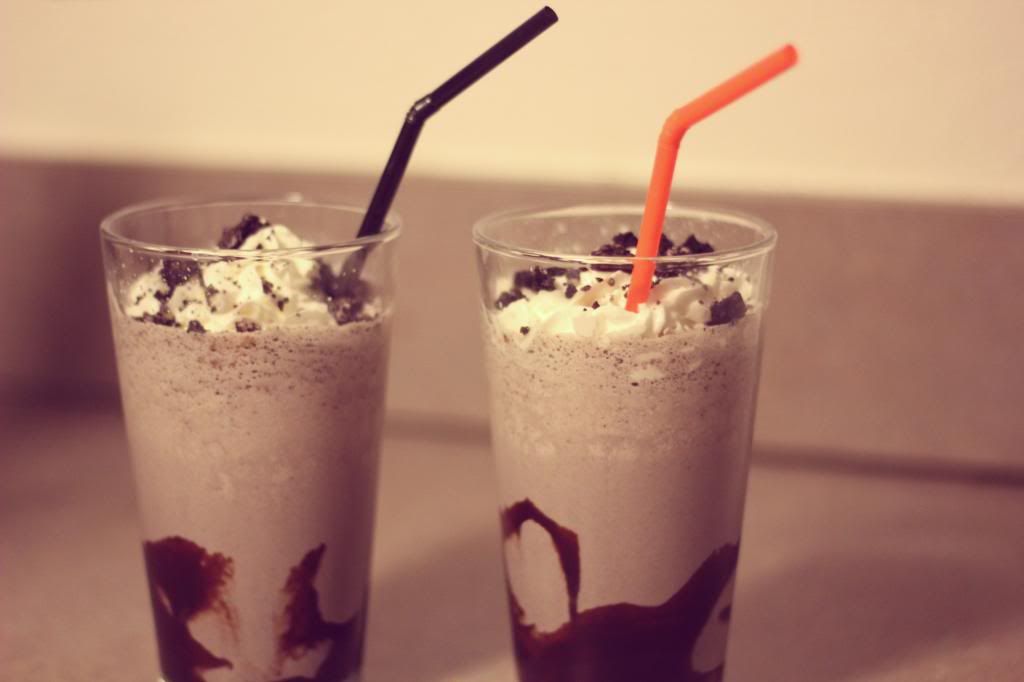 I needed to share this recipe. I didn't make it up, but man oh man was it good.
We were trying to come up with a fun dessert to make while having movie night and found this little gem on the back of a package of Oreos.
What you need:
Chocolate syrup
8 Oreos
1 1/2 cups milk
2 cups vanilla ice cream
<> Spoon 1 tsp syrup into each glass. Roll each glass to coat bottom and side of glass.
<> Finely chop 4 cookies; set aside.
<> Quarter remaining cookies; place in blender. Add milk and ice cream; blend until smooth.
<> Pour into prepared glasses; top with chopped cookies (we also used whipped cream). Serve immeditately.
SO EASY and SO GOOD!!! Thank you, Oreo!

PS. Remember my Birthday Cake Oreo
obsession
?