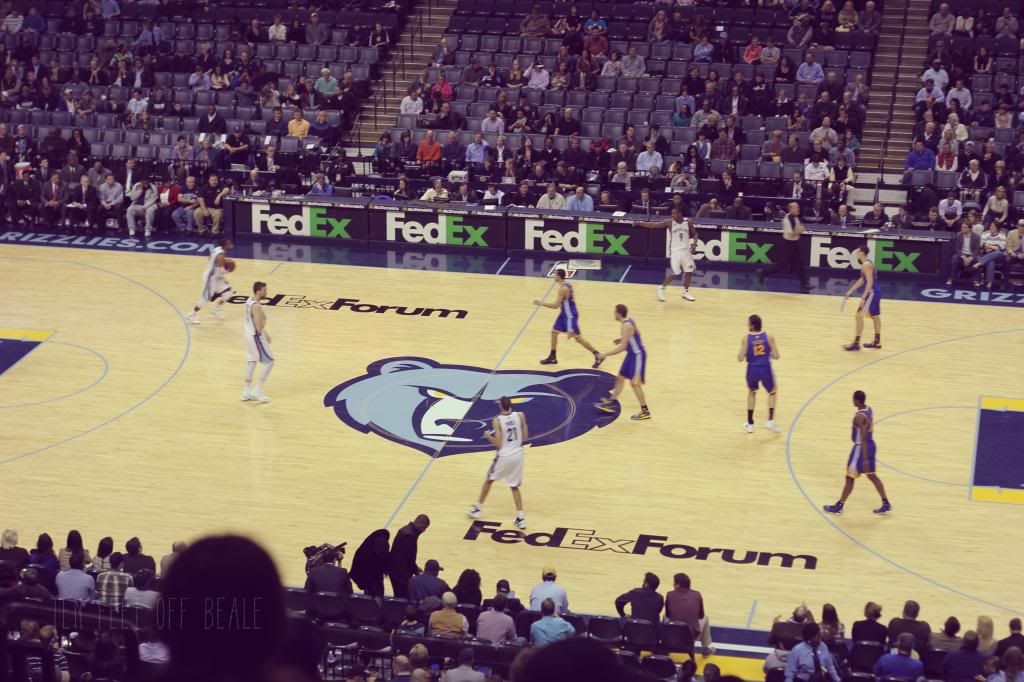 Sometimes, the best plans, are the last minute, unscheduled, complete surprise plans. Friday night, I was supposed to have girl's night but since some were sick, we postponed. I thought I'd spend Friday night at home cleaning (I had the itch to do a little spring cleaning). On my way home from work, I got a text from Jeremy.
"Wanna go to the Grizzlies game, tonight?"
So, an hour later, we were downtown walking to Fed Ex Forum to meet up with some friends who had some extra tickets. We hadn't been to a Grizzlies game since we first started dating! It was fun to be back. I forgot how much fun they were!!
If you're ever in Memphis, or if you live in Memphis and have the opportunity to get your hands on some tickets, I definitly recommend going. You don't have to be an NBA fan to enjoy a Grizzlies game. and of course, the best way to celebrate a victory is with some soft pretzels at the Flying Saucer.
Sooooooo, a big thank you to
Angela
for thinking of us :) We really had a great great time.
Did you do anything fun and unexpected this weekend?