Happy Pi Day, everyone!! In honor of math, and how happy I am that I no longer have to take math classes, I moved Pie Day Friday to today..
Pi Day
.
This month was an interesting one. Around Valentine's Day, Target had these adorable pie presses that I absolutely needed to have. Since it's usually only Jeremy and me eating the pies that I make, I figured smaller portions were probably best. I was so excited to try it out for March's Pie Day!!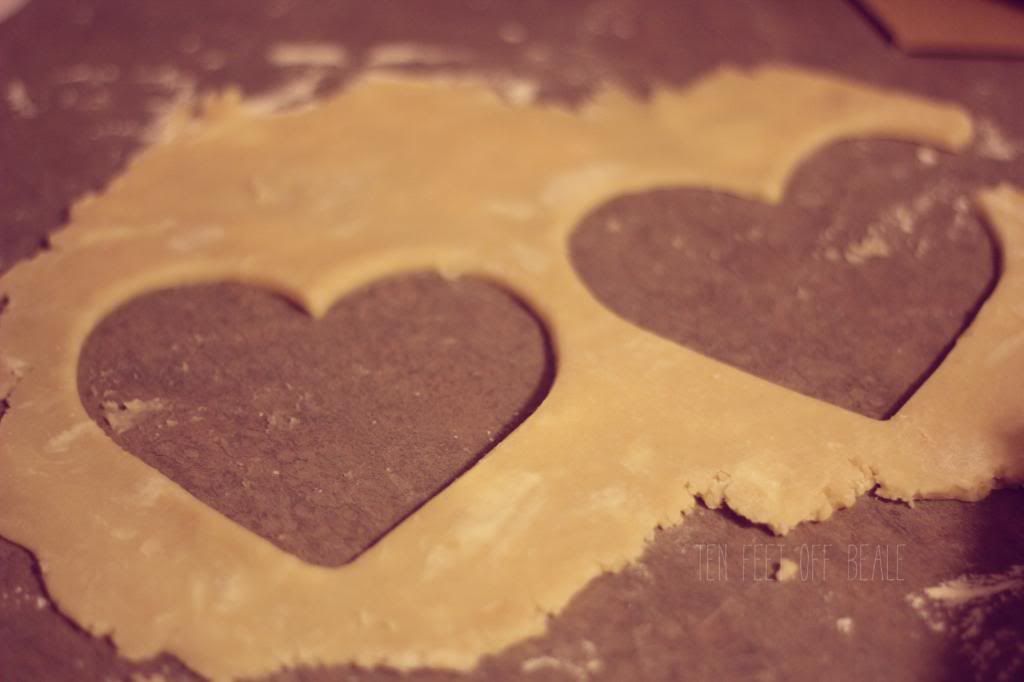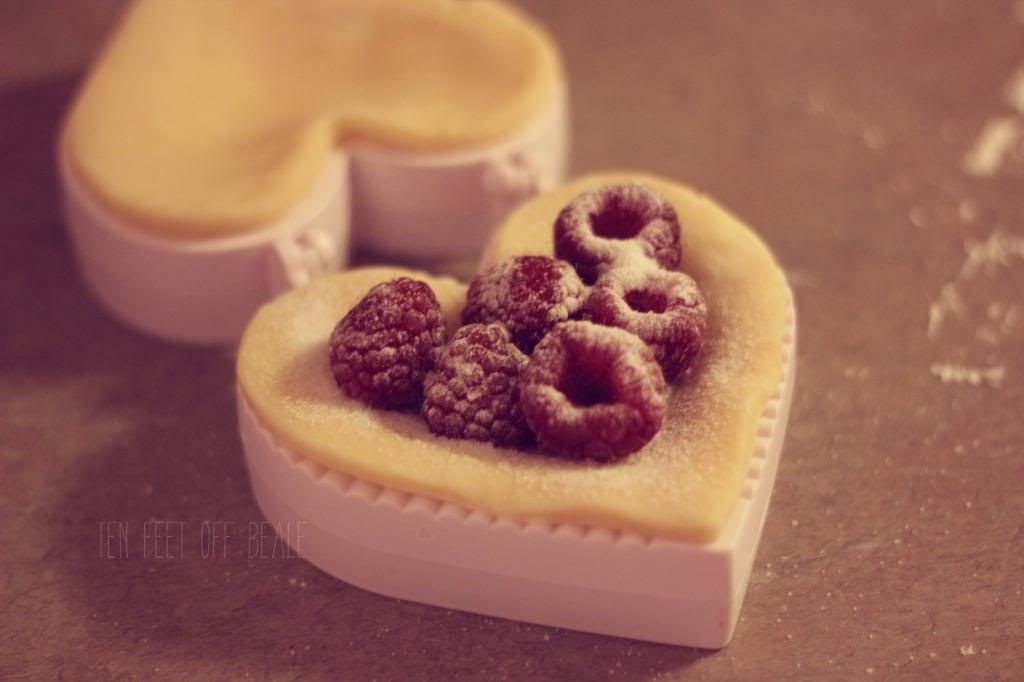 The recipe on the package of the pie press is for a raspberry pie. A super duper easy recipe at that. I thought that was exactly what I needed until I sent this text to Jeremy:
"I may have almost burnt down the building... oops"
Even though I am now a pro at making pie dough, and the raspberry filling couldn't have been easier, somehow I forgot how to use my oven. Yeah. Maybe I'm the only dumb one out there, but apparently wax paper and parchment paper are not the same thing.
The recipe said to bake the little mini pies on parchment paper. I only had wax paper.
A few minutes into the baking process I started to smell something burning. I opened my oven and smoke came billowing out (ok, that's a slight exaggeration). Soooo those four pies didn't quite make the cut. Luckily, I still had a few heart shaped pies waiting to be baked. They went in the oven without the wax paper and came out edible.
I won't make that mistake again (I hope).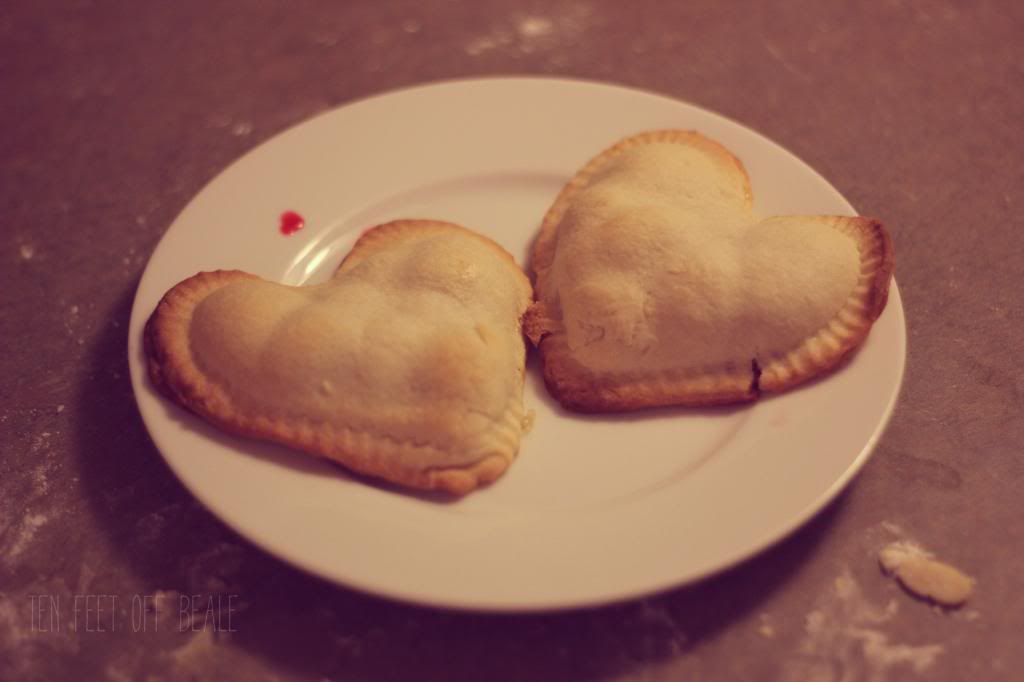 Jeremy even told me these are his favorite pies so far!!
So what did I learn?
Simple recipes are good recipes
anddd
wax paper is not parchment paper
I think we can call this one a success.. right?
PS. Here are some previous pie day stories: