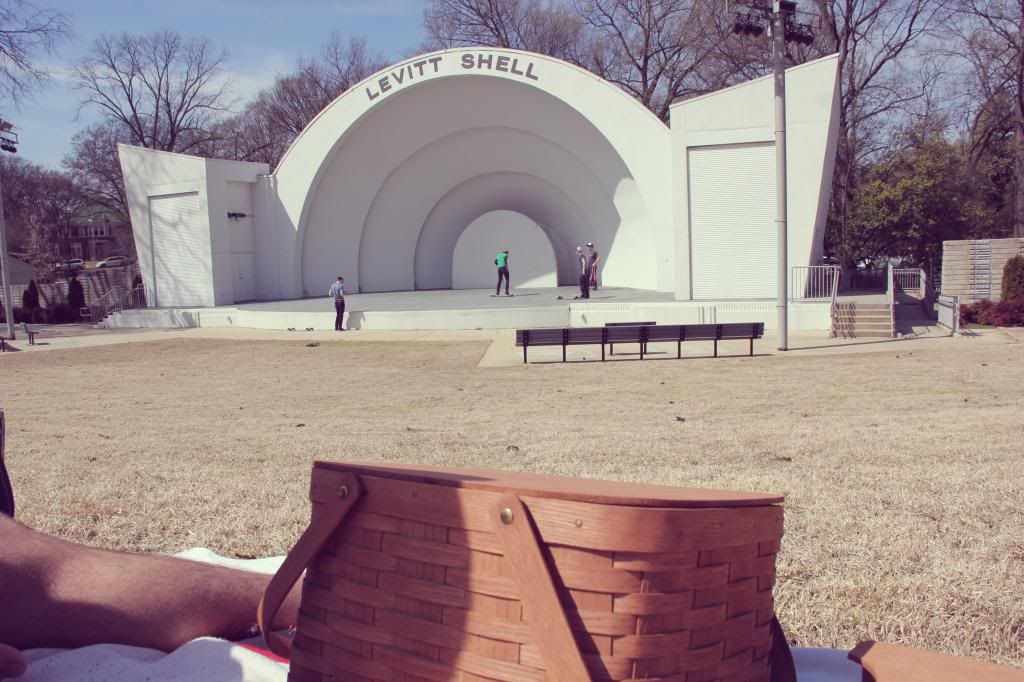 I can't believe I am sitting down right now to write this post. I always knew this day would come eventually, I never would have imagined it being so perfect.
Let me spare you some suspense and get to the good stuff... Jeremy and I are engaged.
Saturday, the weather was pretty perfect, around 75 degrees. We had planned on going for a picnic, which is something we do sometimes, so I wasn't that suspicious. Jeremy suggested we go out to the Levitt Shell. Now, it's a little bit of a drive from us, but I still didn't suspect anything. We go there sometimes in the
summer for concerts
, and I knew it would just be a fun place to spend the afternoon. Jeremy really threw me off when we went to Lenny's to get some subs.. not exactly fine dining, but one of my favorites nonetheless. So really I had no idea what was in store for me.
We got to the Shell, spread out our blanket, and dug into our sandwiches. I was sooo hungry. There were some skateboarders messing around on the Shell so we watched them for a bit while we ate. We also took some pictures. Little did I know, Jeremy had a huge secret.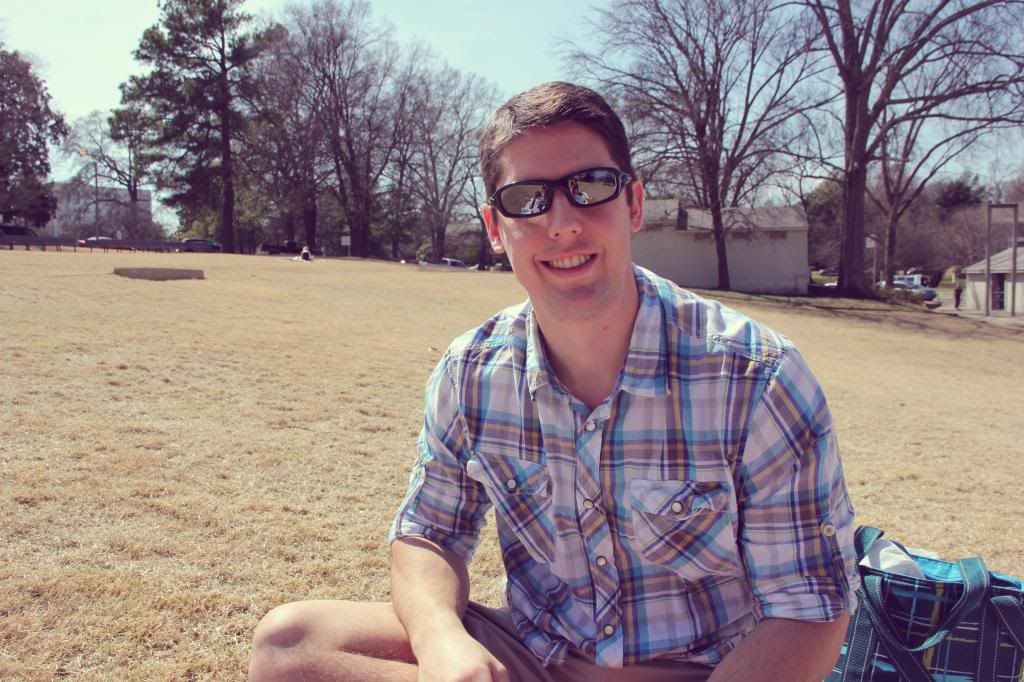 Jeremy had packed some containers of carrots and apples and other little snacks. He asked me to help him open them. I opened one and inside was a box. After looking completely surprised and muttering "what is this?" a few times, Jeremy took my hand and led me up to the stage of the Shell (the skateboarders had left at this point). Then, he got down on one knee and said four of the best words I have ever heard: "Will you marry me?"
The rest is sort of a blur of crying and excitement and happiness and joy. We went back to our blanket and enjoyed a few minutes of admiring my absolutely gorgeous and shiny new ring and being together before we told our families and made all our phone calls.
It was intimate, casual, romantic, and simple. It was perfect. It was us.


So, yes, Saturday was the best day ever... until our wedding day.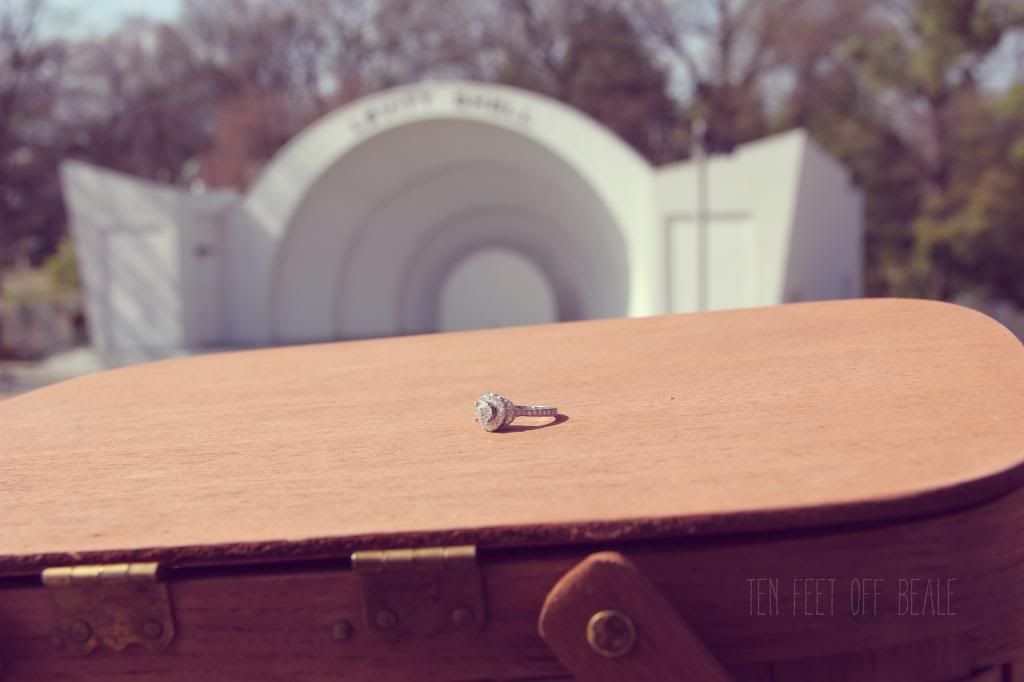 Can we please take a second and note how GORGEOUS my ring is!! I am one happy lady to be able to wear this for the rest of my life. Thank you Jeremy and to you, too, Virginia, my soon to be sister-in-law, for picking it out!!



Now, the wedding planning begins (I can't believe I'm saying that!!!!) Any tips or advice or suggestions are very greatly appreciated :)


PS. I want to do something special for my readers!! You can use the code WEDDINGBELLS for 50% off ad space :)