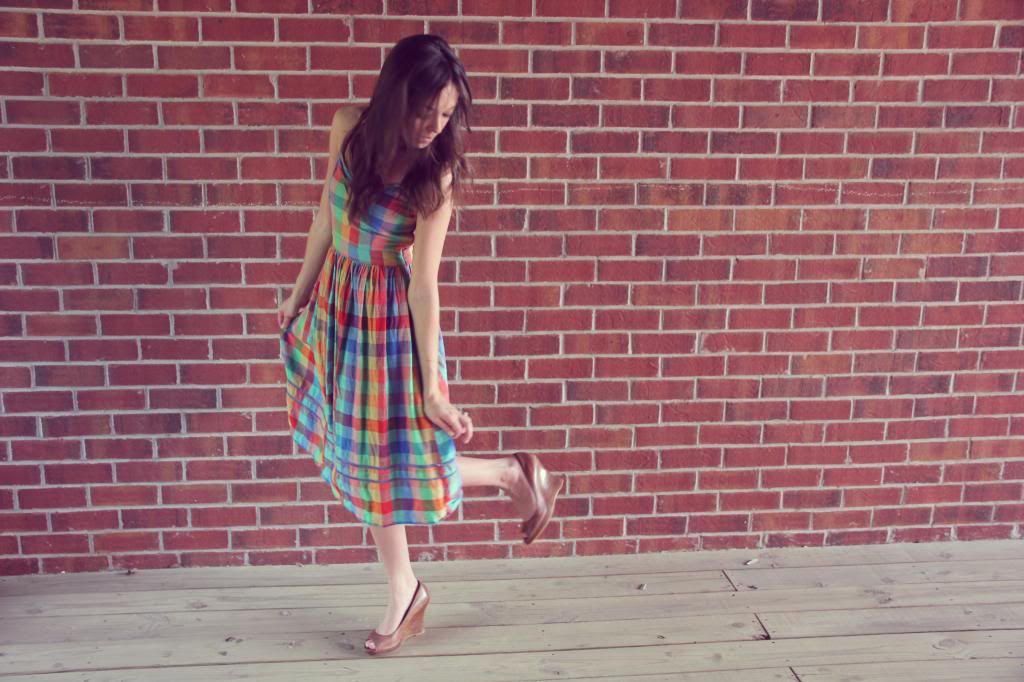 I feel like a 50s school teacher when I wear this dress... especially when I put a cardigan on top.
Funny story. So, while at church on Sunday, right in the middle of services, Jeremy started frantically checking his pockets and the seat around him as if he lost something. I leaned over and asked him what he was looking for. He told me he was looking for his glasses. Want to guess where they were? On his face!!! Major giggle-fest in the middle of church.
I told him I got a glimpse into our future -- he's going to be one funny old man.
PS. Don't worry, I asked for his permission before I put this story on my blog.
Interested in sponsoring Ten Feet Off Beale? Check out my
sponsor page
!