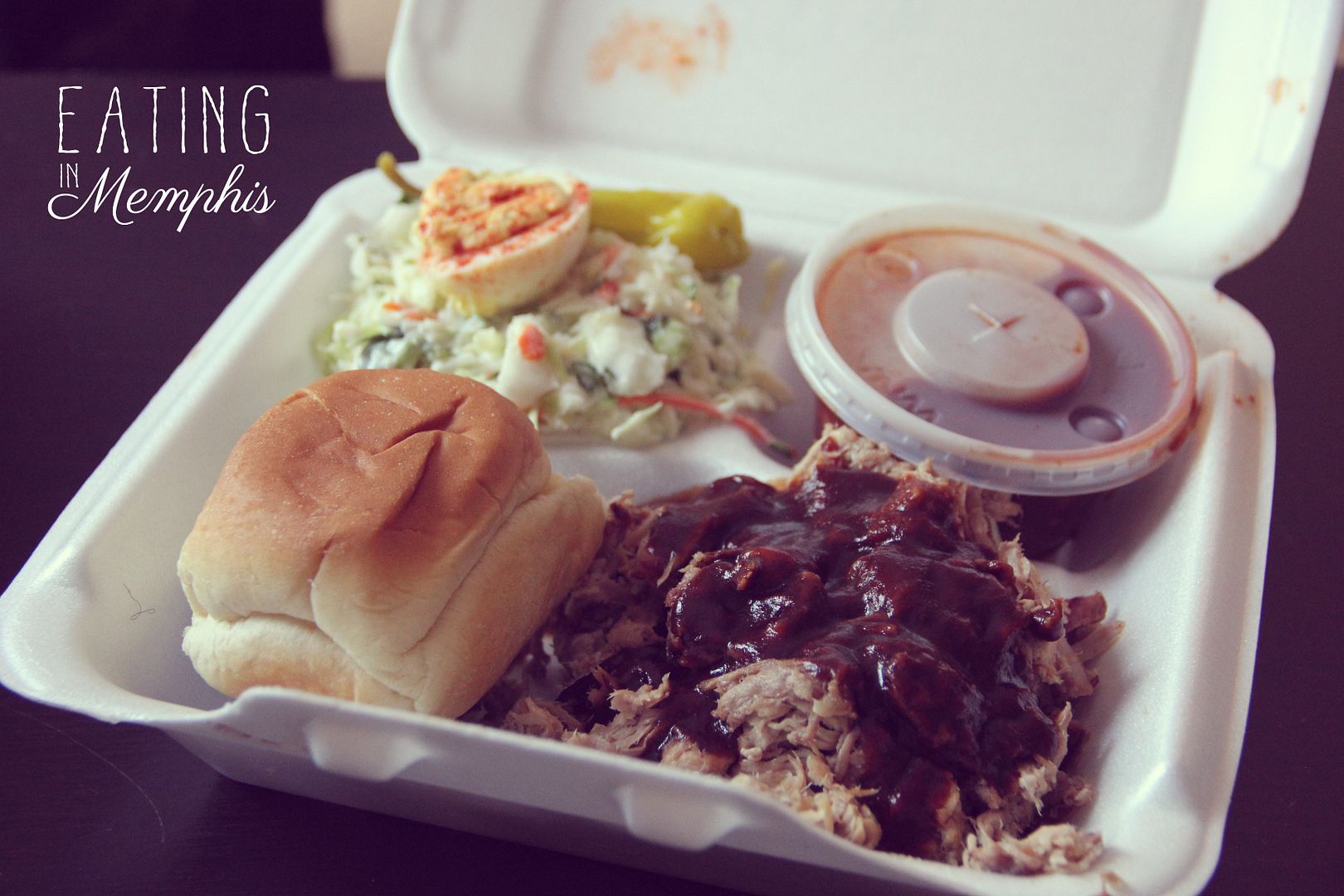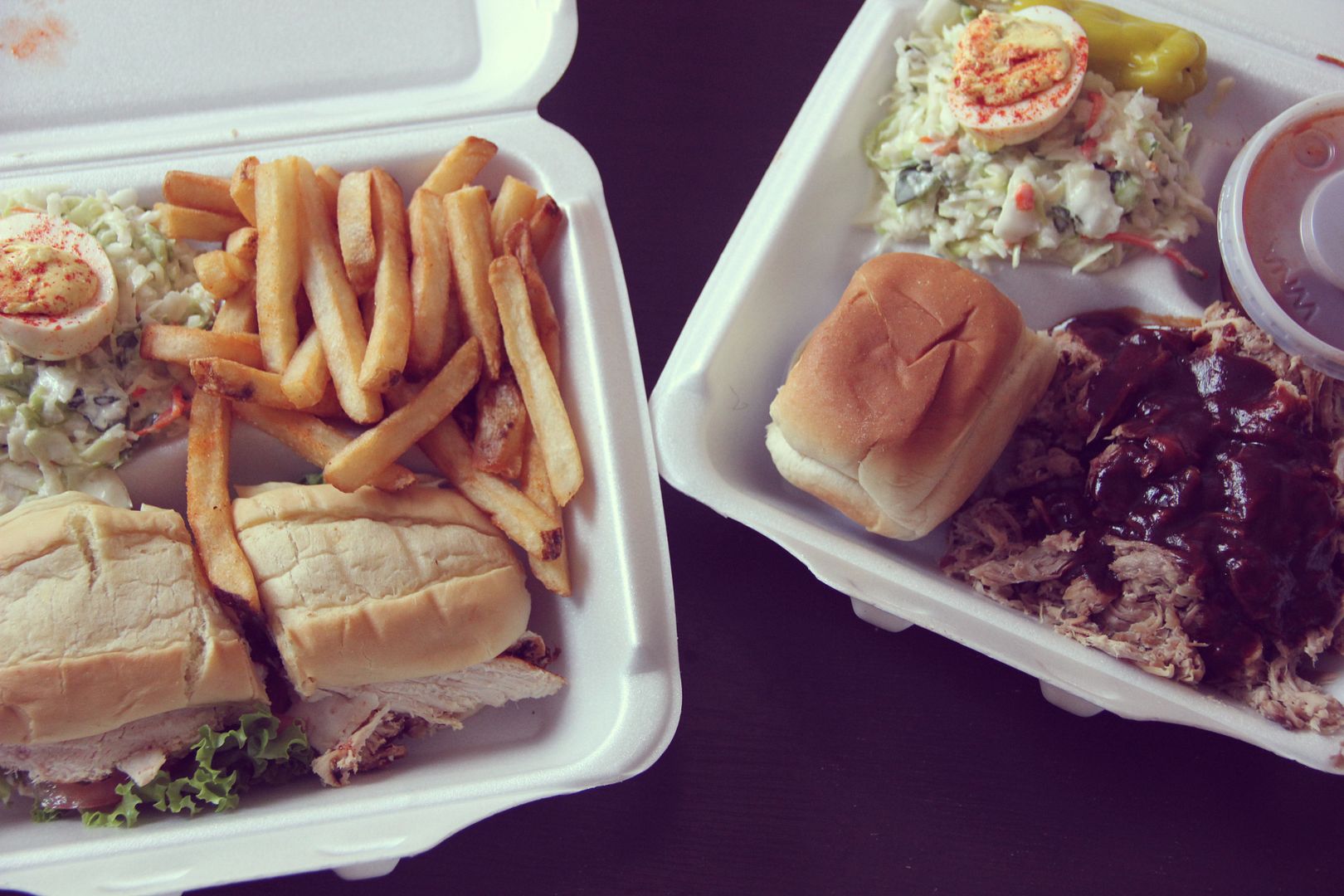 A quarter of the way through the Eating in Memphis list (at least the first 100 must-eat things in Memphis) and we switched things up a little bit. Instead of going to the restaurant to eat, we took it to-go and ate it from the comfort of my couch. I was worried this would take away from the whole experience and possibly take away from the flavor of the meal. We were both pleasantly surprised.. this was some delicious food.
The item on the list from the Commissary was the BBQ plate, so my trusty sidekick had to help me with this one (since I don't eat pork). He thought it was really good. Definitely some of the best pulled pork in Memphis. I ordered the BBQ chicken sandwich and also thought it was great. It was juicy and tender and had a great smoked flavor. Plus, it was on some really yummy bread. As a bonus, the plates at the Commissary come with a deviled egg. I was really excited about this, I love deviled eggs.
We'll have to go back sometime and actually eat at the restaurant. Definitely recommend the Germantown Commissary.
PS.
Here
are the 24 other things we've tried!