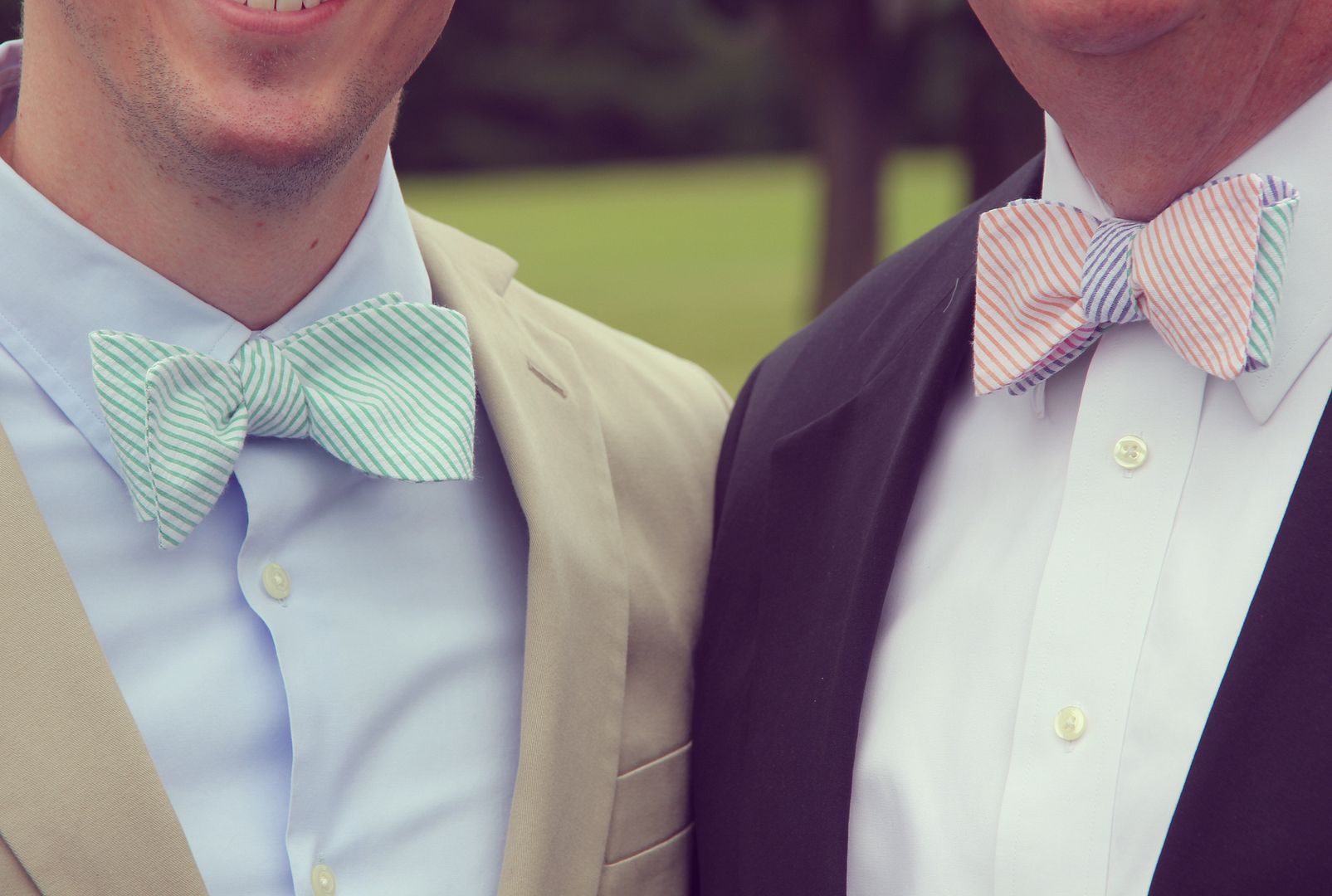 Seersucker BOW TIE Sunday to be exact!
Recently, Jeremy stumbled upon a new website.. actually I think his mom showed it to us. Anywayssss, it's a website that makes and sells bow ties called
The Cordial Churchman
. Every Sunday, when we go to church, Jeremy gets pretty dressed up. He is always wearing a tie, and on special occasions, his one bow tie. For months he'd been talking about how he needed to start adding to his collection.
Since Jeremy discovered The Cordial Churchman, I have heard so much about bow ties. First, it took him forever to choose one he wanted. Then, he was tracking the package. Once it was here, he was counting down the days until he could wear it to church. What made him even more excited was the fact that his Dad also ordered one, so the two of them wore their brand new seersucker bow ties yesterday, and they both looked great!
It doesn't really get much more Southern than this!! The next step is making our own bow ties.. oh boy.
The Cordial Churchman did not compensate me, nor do they even know I'm writing this. Just wanted to share a good thing!
PS. Happy July, everybody!! Where in the world did June go?!