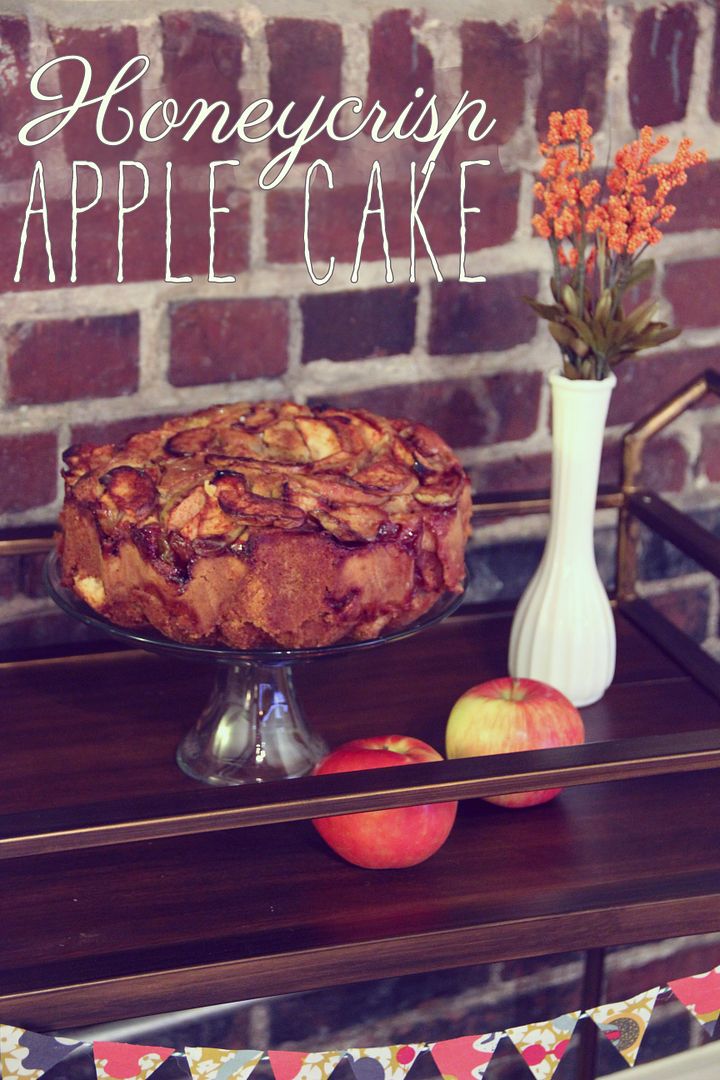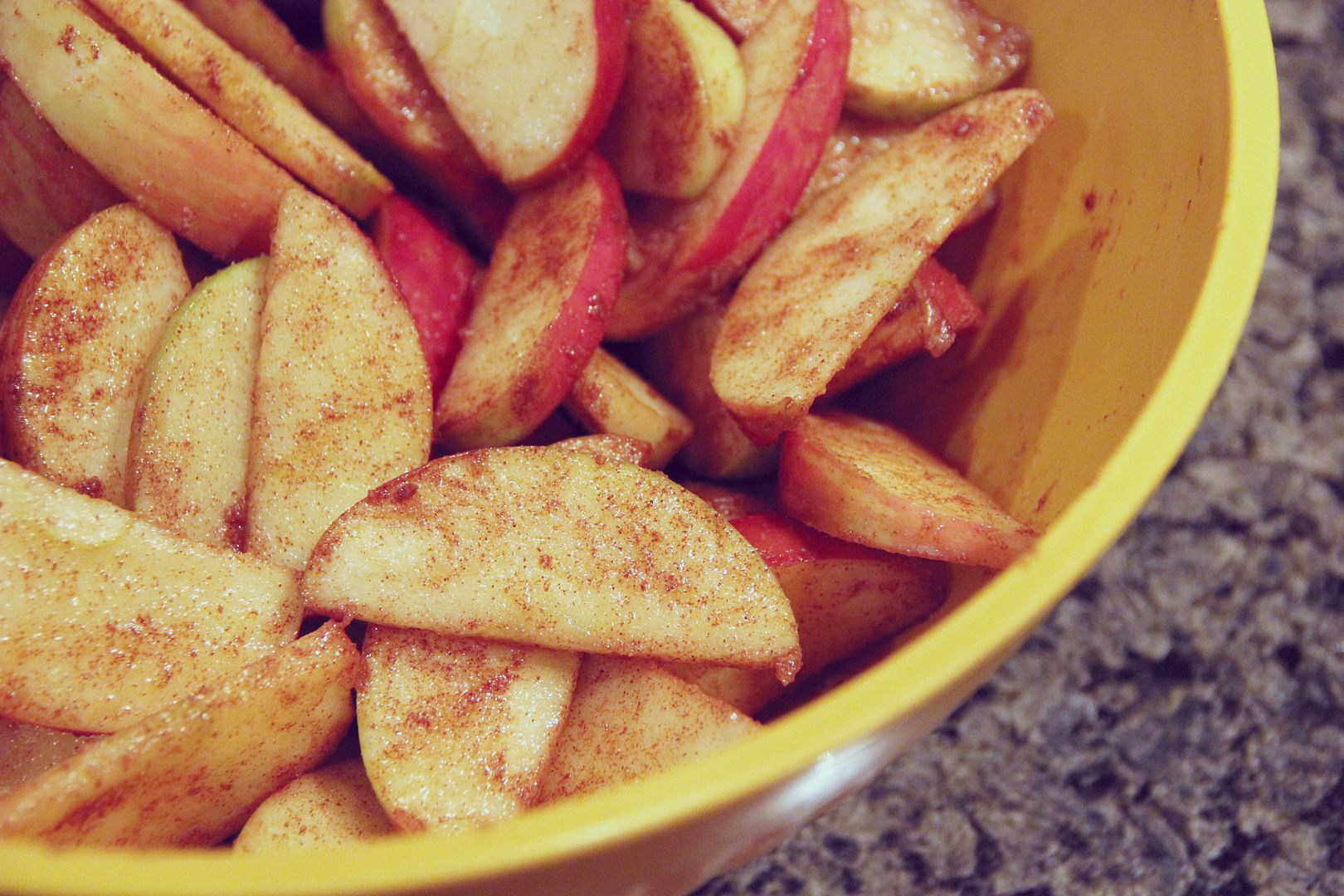 I have a confession to make. I'm terrible in the kitchen. Honestly, Jeremy does most of the cooking! I am trying, though. I want to be able to whip up something fabulous.
When I was in New Jersey, my Mom took me to a cooking class. It's laid back, casual, there are only about a dozen people, and it's all held at a women's house. She comes up with a theme, she cooks everything while you watch and take notes and then you get to eat. My kind of cooking class.
When I was visiting, the theme was Autumn Days and Winter Nights. She made recipes that were warm and cozy yet also still light and refreshing. She used apples, acorn squash, roasted oranges, and thyme (not all together, mind you).
I learned a lot and came back to Memphis with some confidence in the kitchen. I made her Apple Cake recipe and just haddddd to share. It's the perfect thing to make in the fall. Trust me, everyone will love it!
Honeycrisp Apple Cake
Cake Topping
:
5 medium-large crisp apples (I used Honeycrisp)
4 T. granulated sugar
3 t. ground cinnamon
Peel and thinly slice the apples and place in a medium mixing bowl. Stir together the sugar & cinnamon and stir into the apples. Set aside.
Cake Batter:
3 C. flour
2 C. granulated sugar
3 t. baking powder
1 C. canola oil
4 eggs
1/4 C. apple cider (or orange juice)
2 t. pure vanilla extract
In a large mixing bowl, stir together the flour, sugar and baking powder. In a small bowl, whisk together the oil, eggs, cider, and vanilla. Thoroughly combine the wet and dry ingredients.
Pour half of the batter evenly into the prepared baking pan. Top with half the apple mixture. Add remaining batter and end with remaining apple topping.
Bake about 1-1/2 hours in 350 degree oven.
Optional Apple Cider Glaze: Whisk together 1 cup of powdered sugar and 3 T. apple cider. Drizzle over top.
There you have it!!! When I made this, the condo smelled sooooo good.
What are your favorite fall recipes?