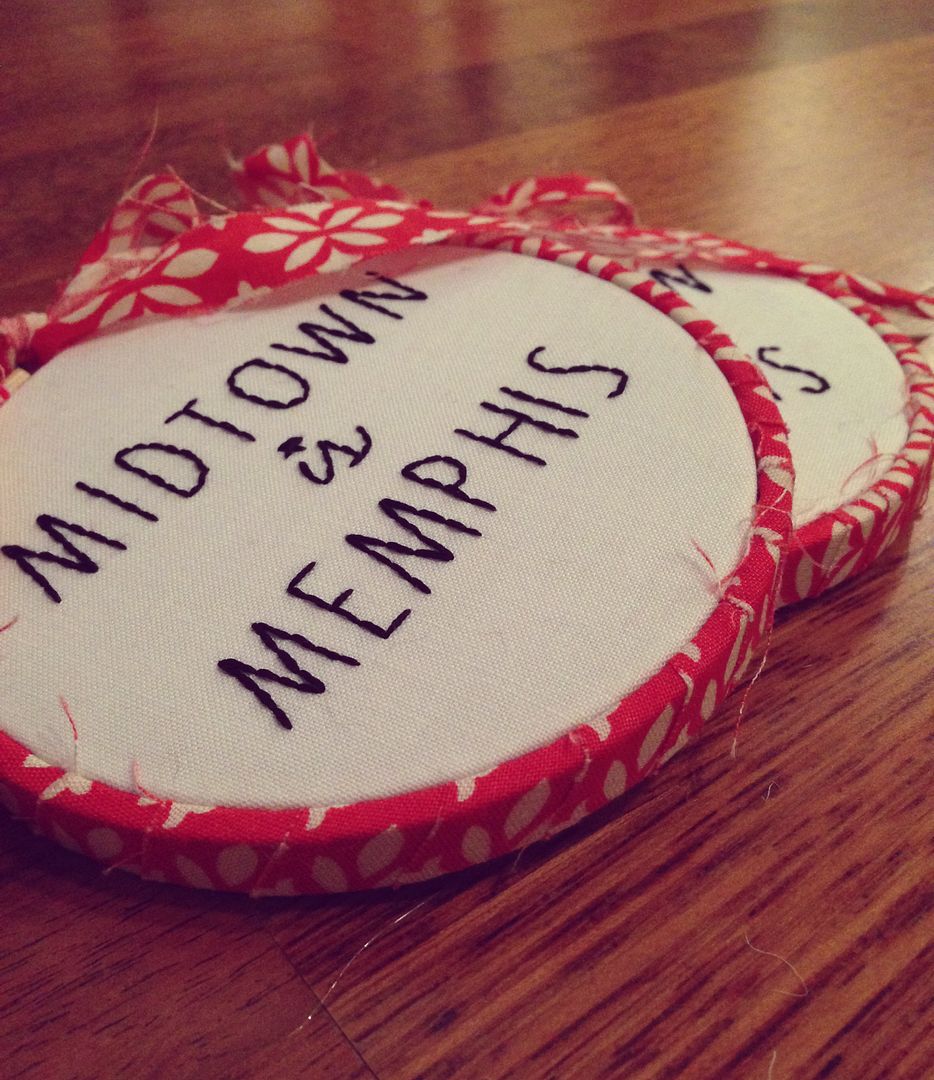 On Wednesday I'm doing something I've never done before. I am going to be a featured local artisan at the Snowflake Showcase at Langford Market in Midtown. From 4 until 7 I'll be there with some other local artisans and a bunch of my hoops! It's the perfect time to get some last minute Christmas shopping done, browse the adorable clothes Langford Market has, and say hello! I've heard there are also going to be some fabulous deals.
I made this special "Midtown is Memphis" hoop just for this occasion. It will only be available on Wednesday!
If you're in Memphis, stop by!! I'd love to meet you!
Langford Market
2155 Central Avenue
Memphis, TN
* Corner of Central and Cooper