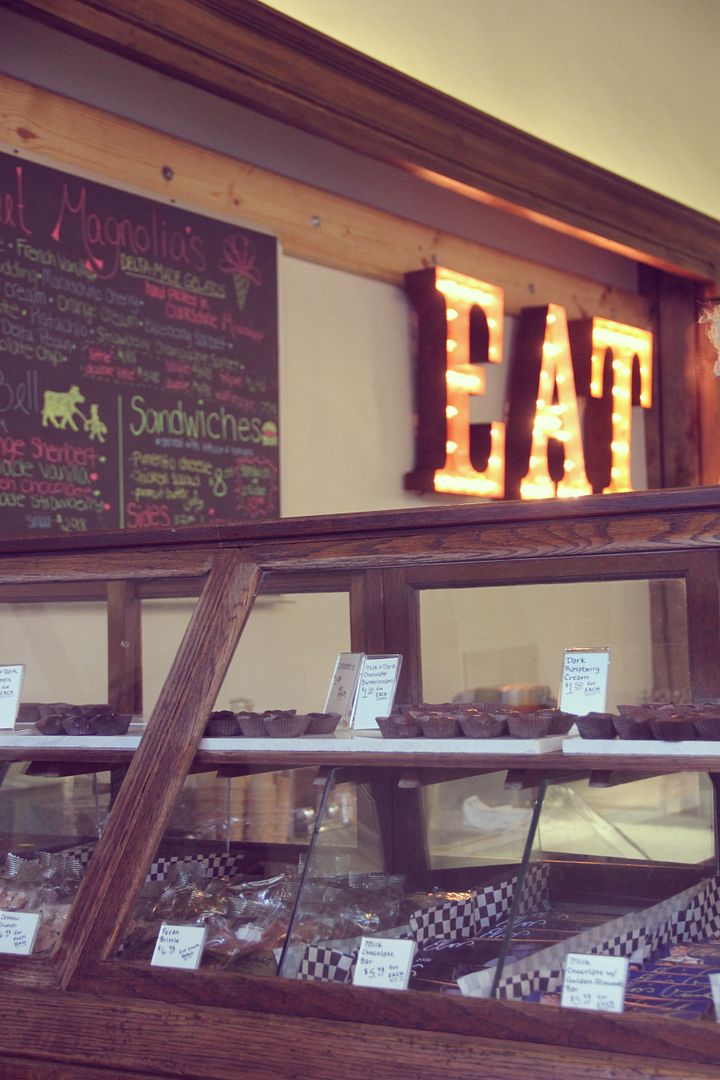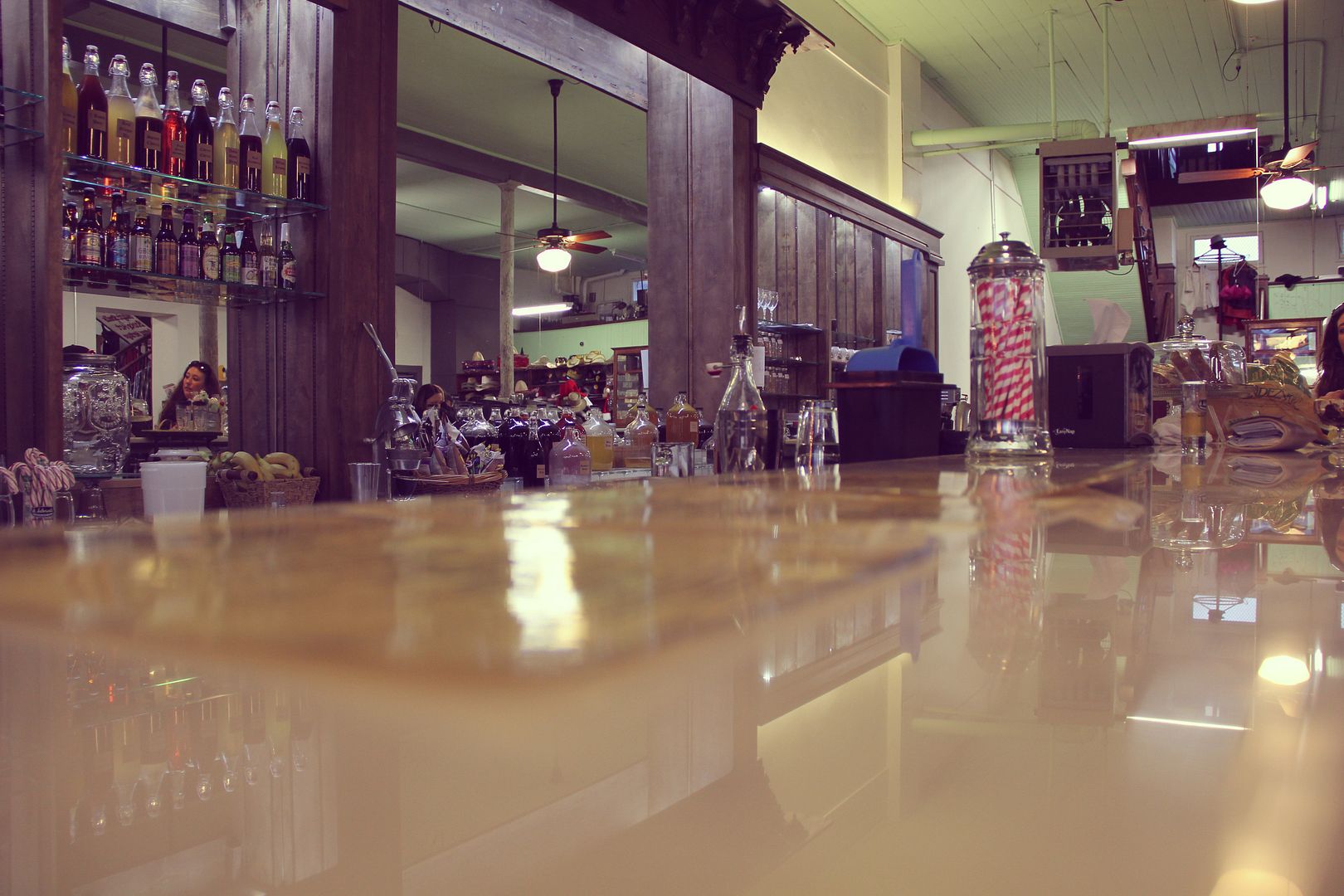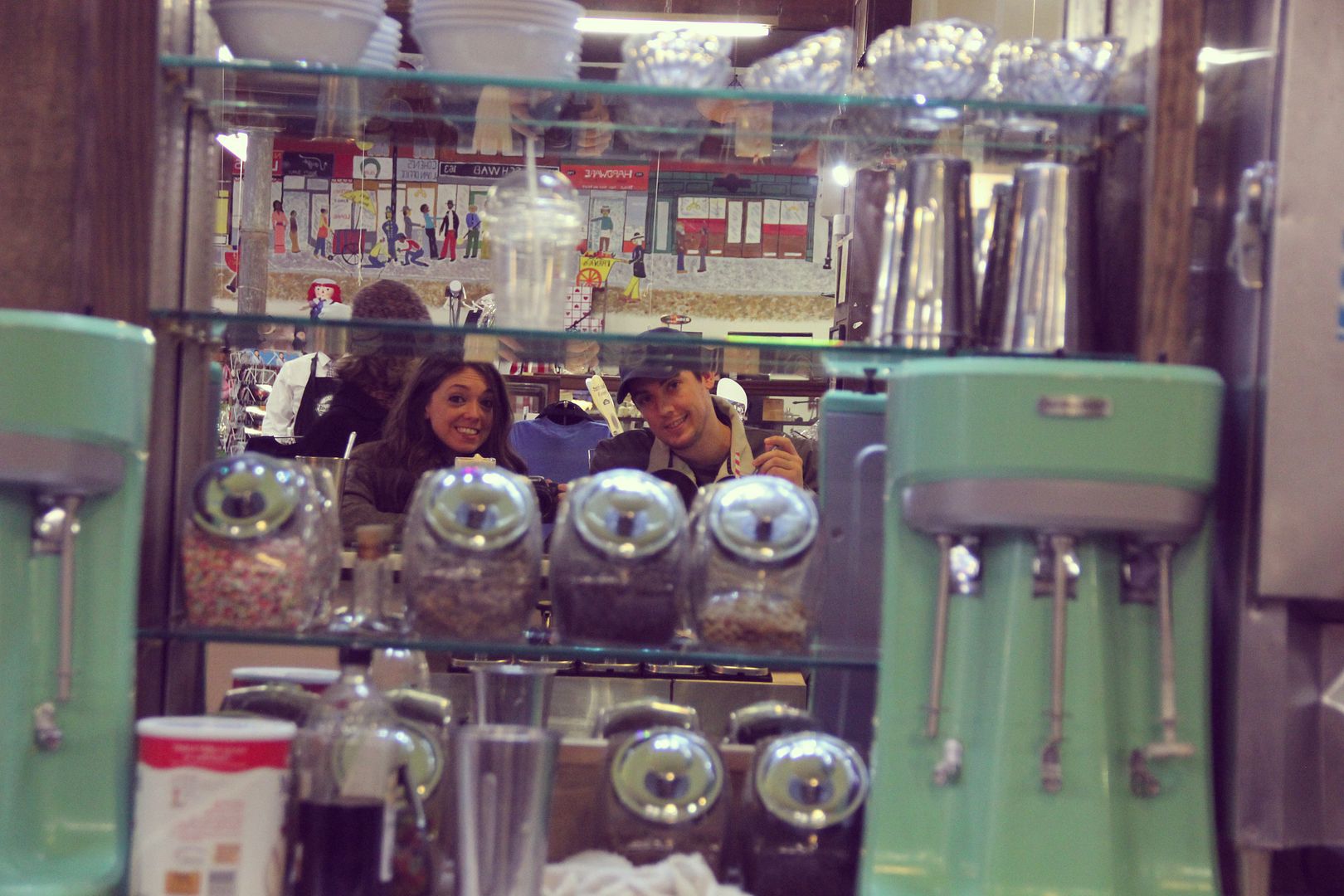 There's an amazing shop located on world famous Beale Street, A. Schwab. I
mentioned it before
and talked about how unique and fun it is to wander around. Well, recently they added a turn of the century Soda Fountain.
It's the cutest thing ever, and has some amazing items on their menu.
Jeremy ordered a Root Beer Float. We were surprised when the girl behind the counter told him he really should try the root beer first. They make their own and it has an authentic root beer taste from when it was first being made, not like traditional root beer we find in soda fountains today. We both tried and it and it's definitely diferent, but still good! It's not as sweet as the root beer we all know and love and has a subtle licorice flavor. I definitely suggest at least giving it a taste to see what you think!
I ordered a Strawberry Milkshake. It was amazing! It was really thick so I ate it mostly with a spoon and it was full of huge pieces of strawberries.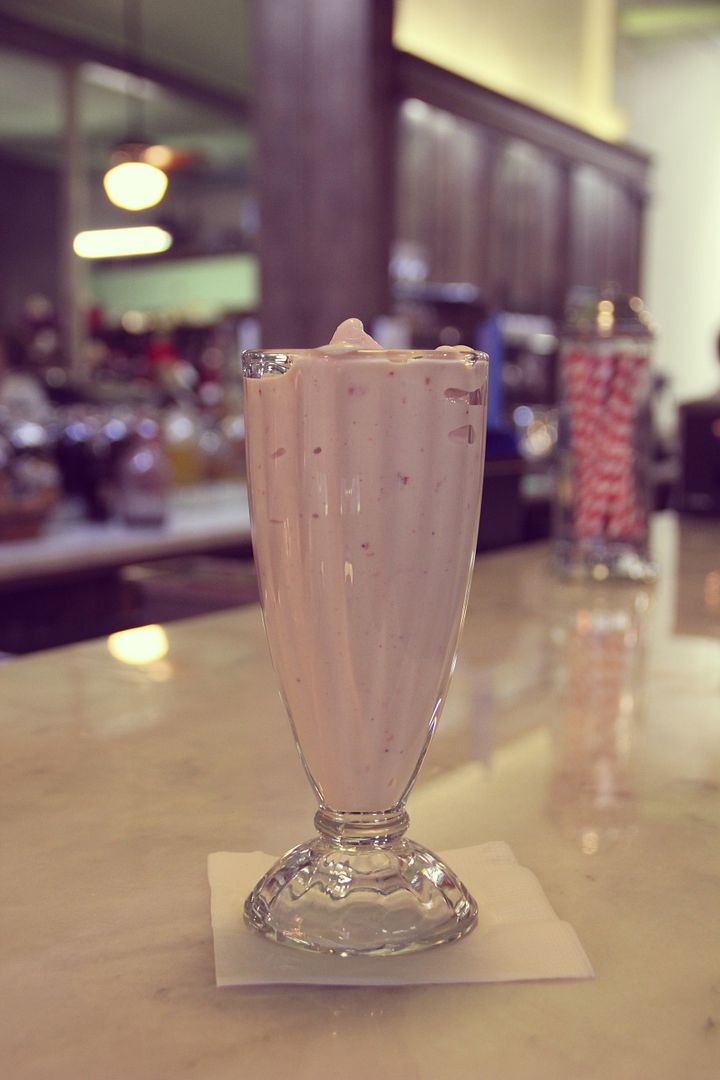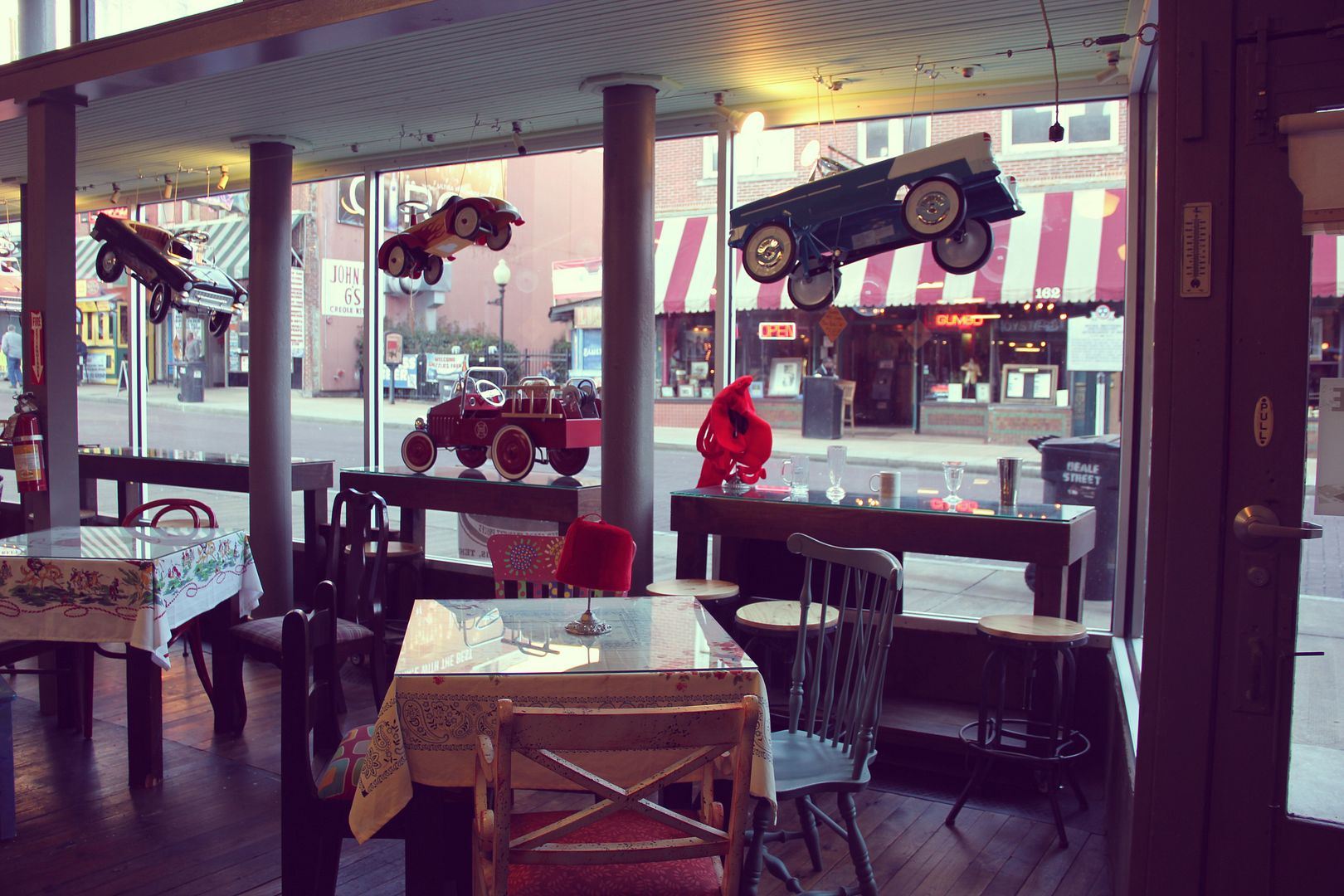 They also have some sandwiches, malts, sodas, and phospates.
So, next time you're on Beale Street, I highly suggest stopping into A Schwab for a treat.