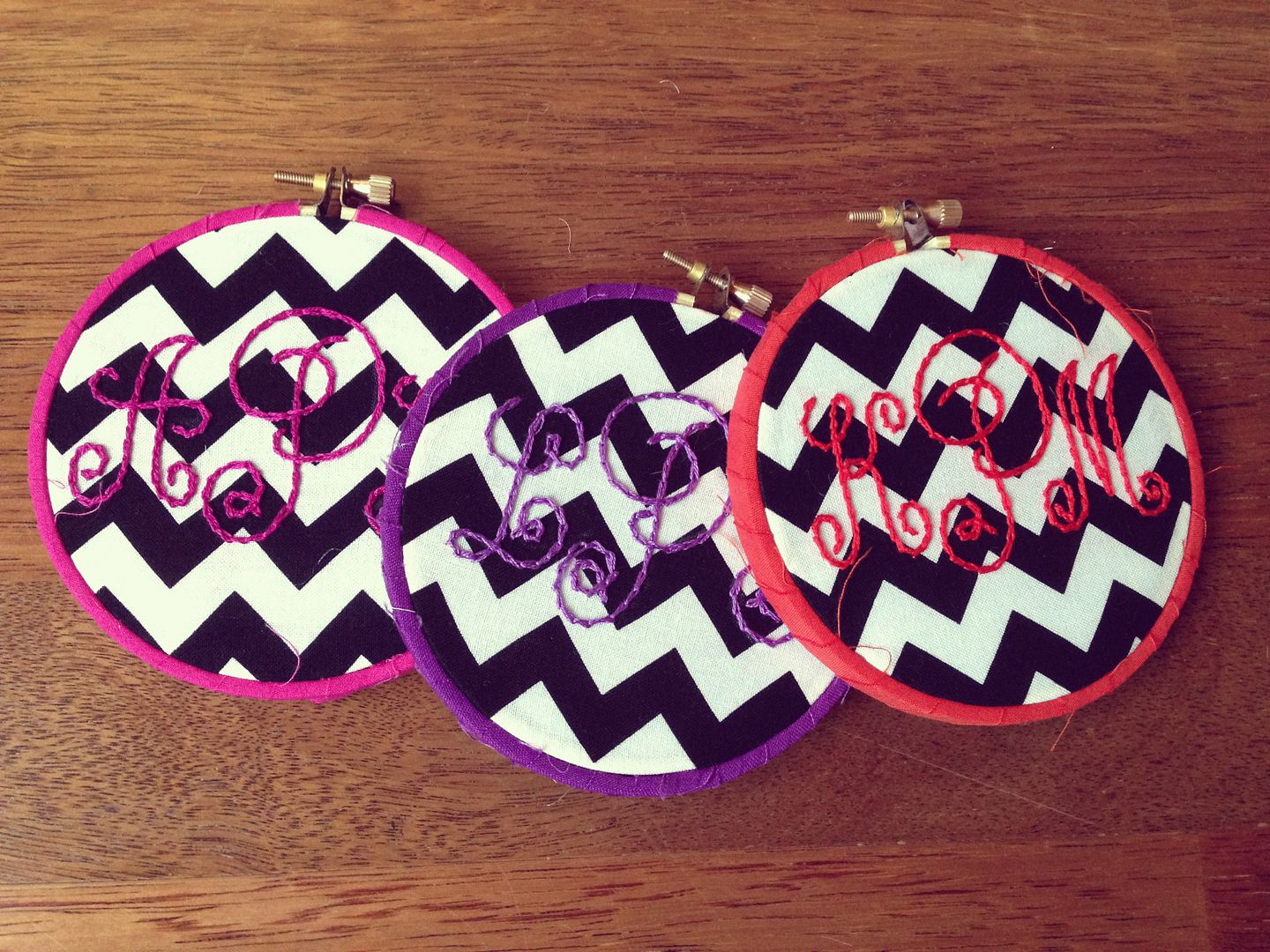 It's no secret that pretty much everyone loves a monogram (especially bloggers). I was thrilled when I receieved these custom orders to make monograms and figured I would include them in my shop!
As of right now I've only made a red, purple, and pink monograms on a black chevron background. I defffffinitelyy plan on expanding, I just didn't want to keep these all to myself any longer! I've made my
listing
totally customizable so you can pretty much come up with any color/fabric combination you can think of!
Here's the link for ya
!
Do you have any color or fabric suggestions that you'd like to see listed in my shop??