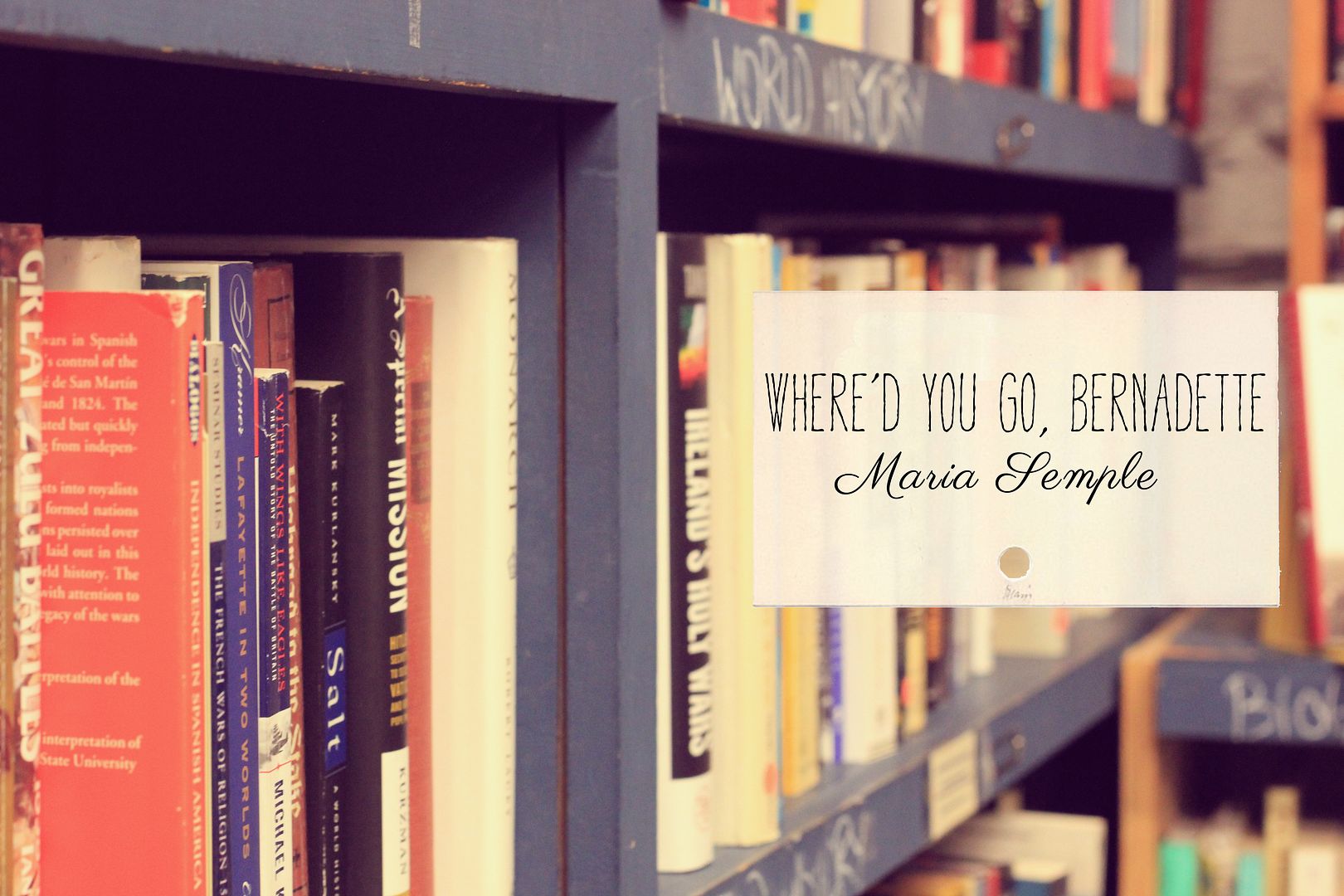 I love reading. I love getting lost in different worlds and time periods. I love getting to know and falling in love with different characters. I read a lot but I don't share too many books on this here blog. I do however want to share this book,
Where'd You Go, Bernadette
. I HIGHLY recommend it!! It's witty, entertaining, and a total page turner. I couldn't put this one down and I was so sad when it ended! I didn't want to say goodbye to these characters.
The story is told through email messages, official documents, and secret correspondences that have all been compiled by 15-year-old, Bee who is trying to find her mother. It's unique with twists and turns you'll never see coming. The entire book is a total adventure.
So, now that I've finished this book, do you have any suggestions for me?