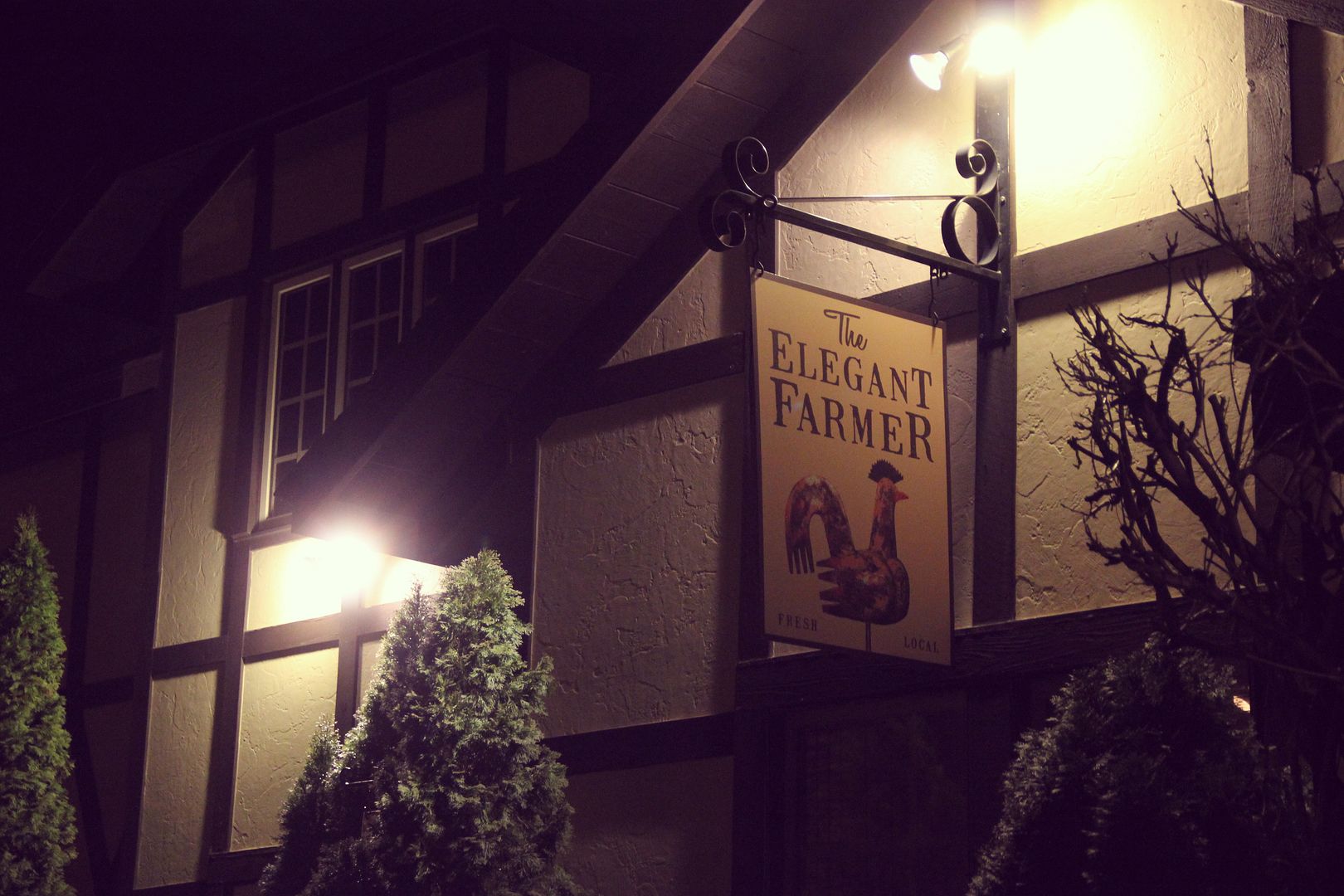 Wow. It has been a loooooong time since we've crossed anything off the "
Eating in Memphis
"!! Like way longer than I even thought!!!
Jeremy knows me so well. He took me to one of the places we haven't been to for our Valentine's date! We went to The Elegant Farmer. Not only was this our first "Eating in Memphis" restaurant in a while but it was also the first time we haven't eaten walking distance from our place in pretty much forever. It was nice! We enjoyed spending time together without anywhere to rush off to.
Now, a little bit about
The Elegant Farmer
. It's a quaint little place by the University of Memphis that serves food using fresh and local ingredients. It's also Project Green Fork certified, meaning they strive to be good to the environment. It's pretty small, we went on a Thursday the week after Valentine's Day and I'm glad we made a reservation. It's definitely not an "in-and-out" type of place. You'll want to relax and enjoy your delicious food.
We ordered the salmon cakes since they were on our list! I'm definitely glad we did. Once again, this was something we probably wouldn't have ordered on our own, but we did and we practically licked the plate. They were delicious! Please ignore the terrible phone picture. The place is dimly lit and I didn't want to disturb the other diners with my huge camera orrrr a flash :)