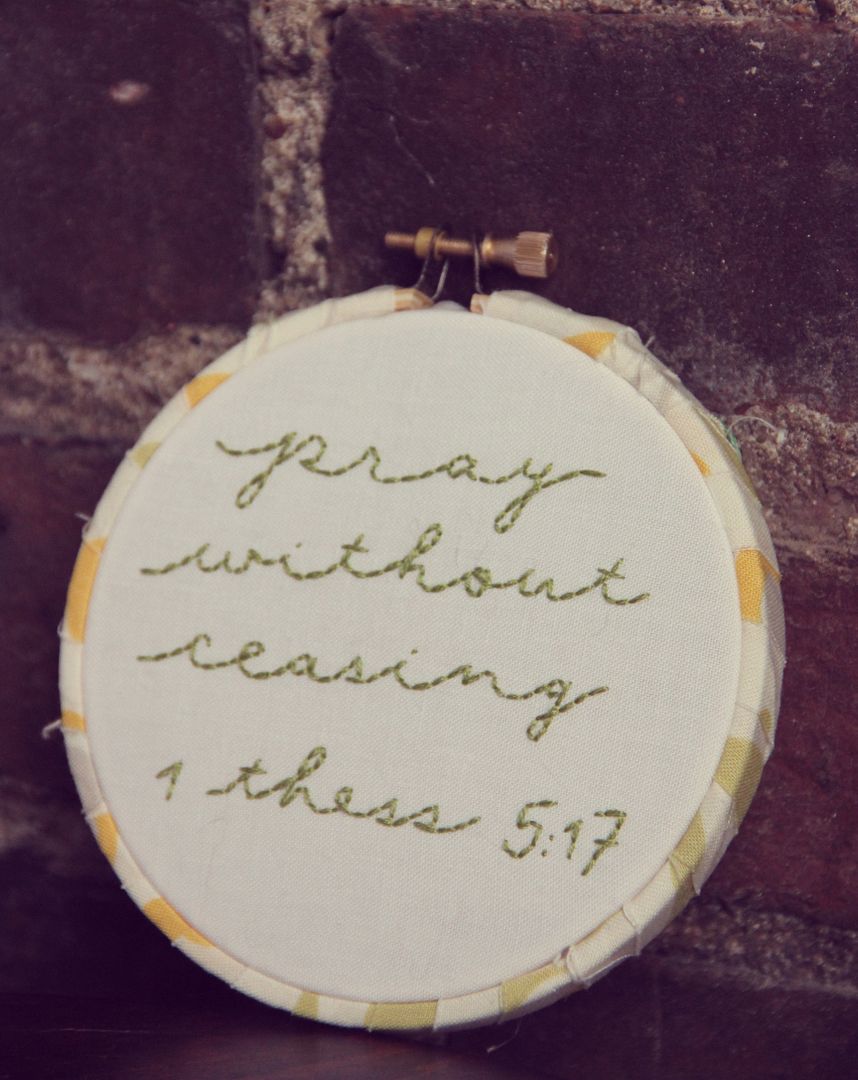 This verse is one of my favorites (andddd probably the only one I know by memory). It's also an important reminder.
I'm noticing a trend. My hoops lately are little reminders. Little things that I don't want to forget. For instance, last week, I was inspired to make a hoop that just said "
defy gravity
". A reminder that you can do anything you put your mind to. This is so encouraging to me, especially when I feel overwhelmed. This week, I made hoop about prayer. When things are going particularly bad I feel like I constantly pray (which is good), however, when things are good, and I'm content, I find myself talking to God much less. I need to be thankful in good times and in bad times and I need to always remember to pray, without ceasing.
With all that being said, I updated
my shop
and included this hoop, juuuust in case any of you need the same reminders I need.