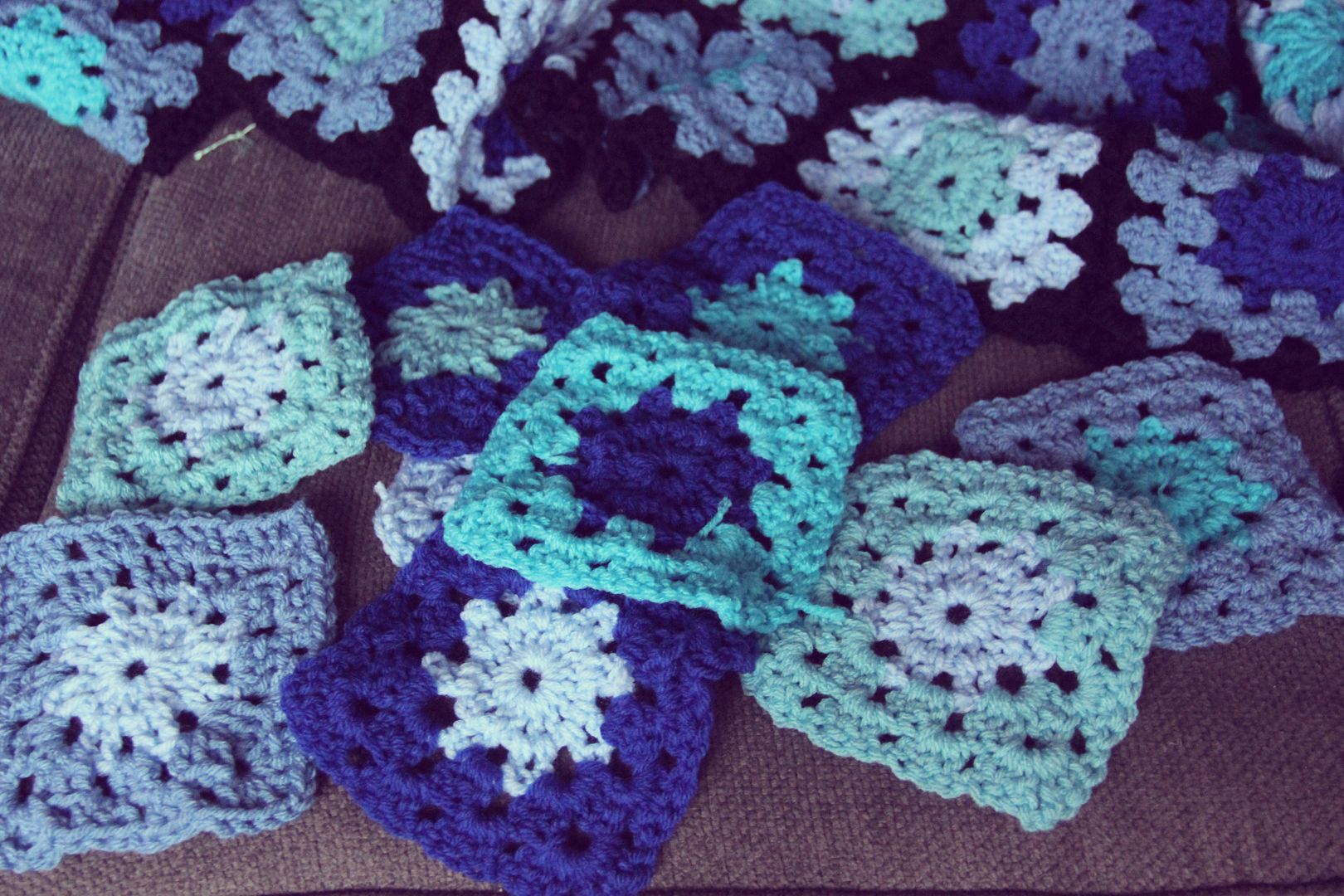 Remember back in January
when I mentioned
that I was starting a 365 project? My goal was to crochet one granny square each day this year to have an amazing blanket by the end of the year. So for, it's going great! That is until I ran out of black yarn... yeah.
I'm not letting that slight detail stop me, though! Since I haven't had a chance to get to a craft store, I've kept on crocheting. My little pile of squares is slowly starting to build. I can't wait to finally get my hands on some black yarn and attach all the new pieces together. You guys, this afghan is going to be ginormousssss. It's awesome!
I'm happy that this project is still going strong and I loooove the way it's turning out. I can't wait to have this special blanket to remember this very special year.