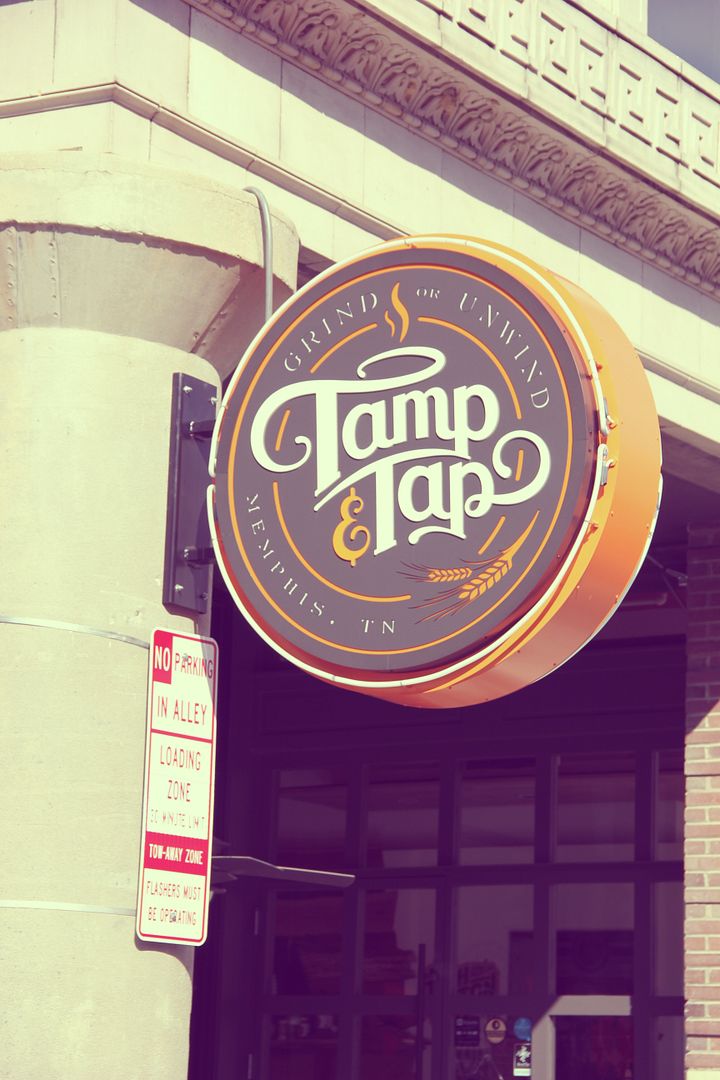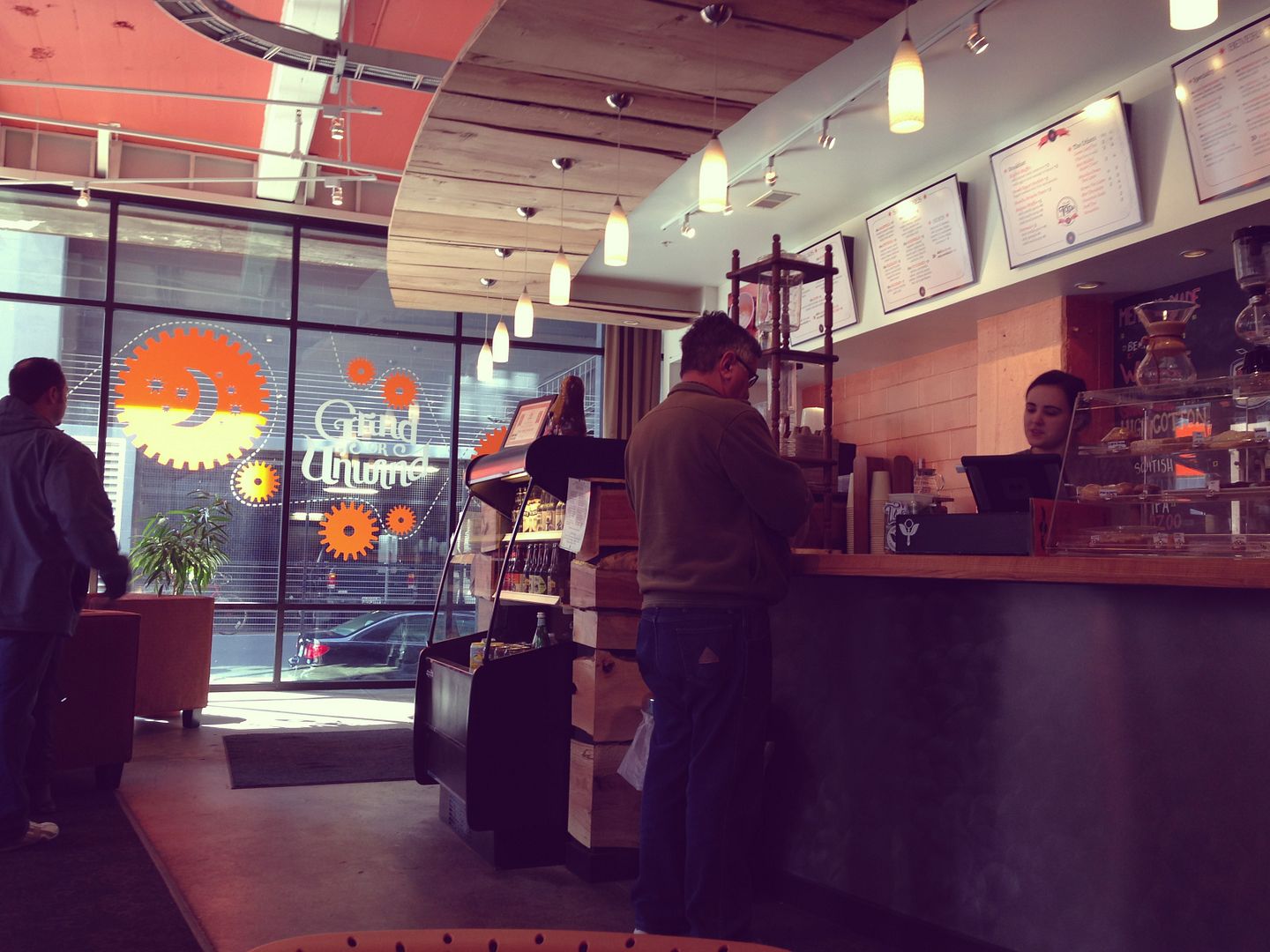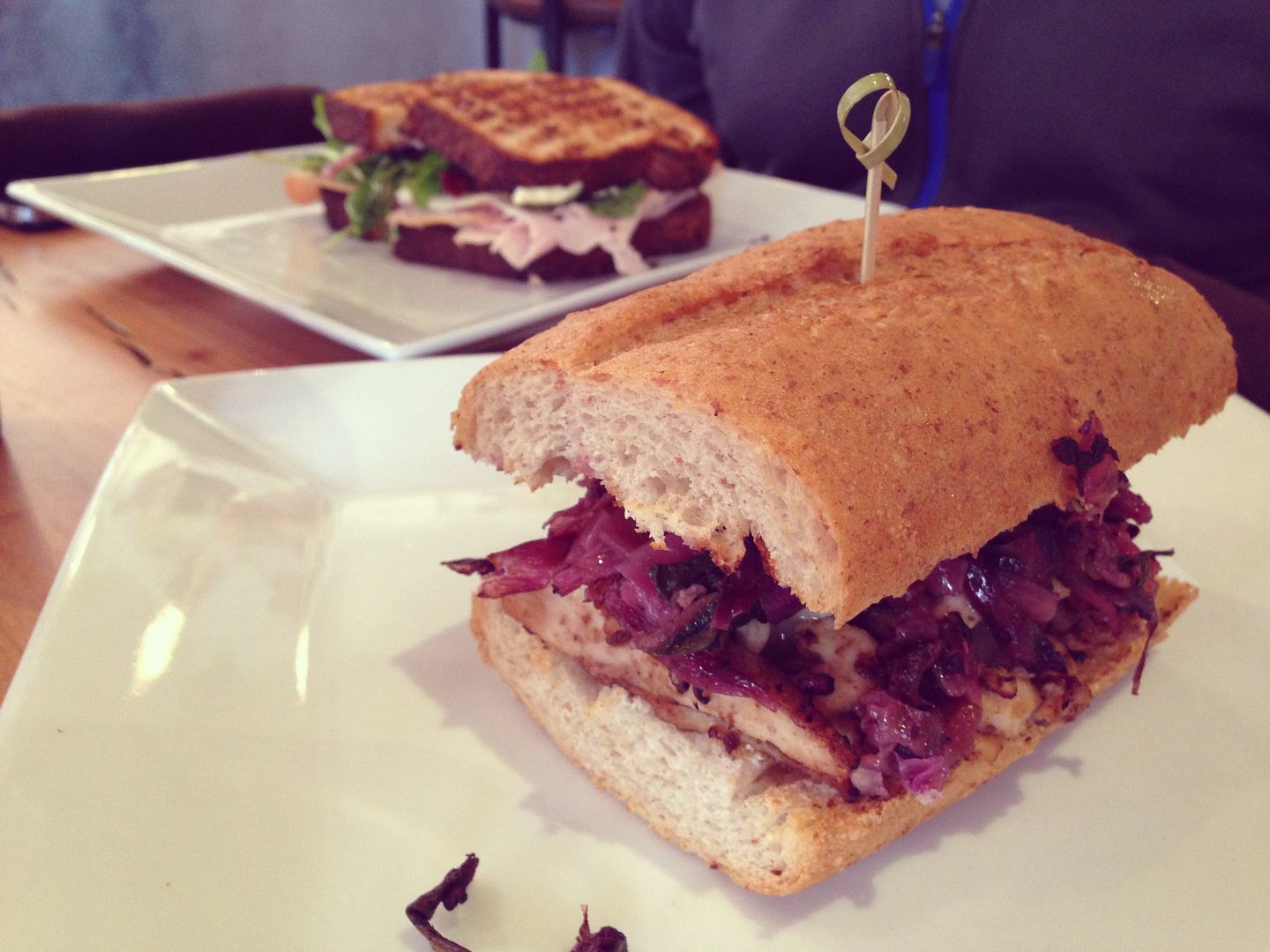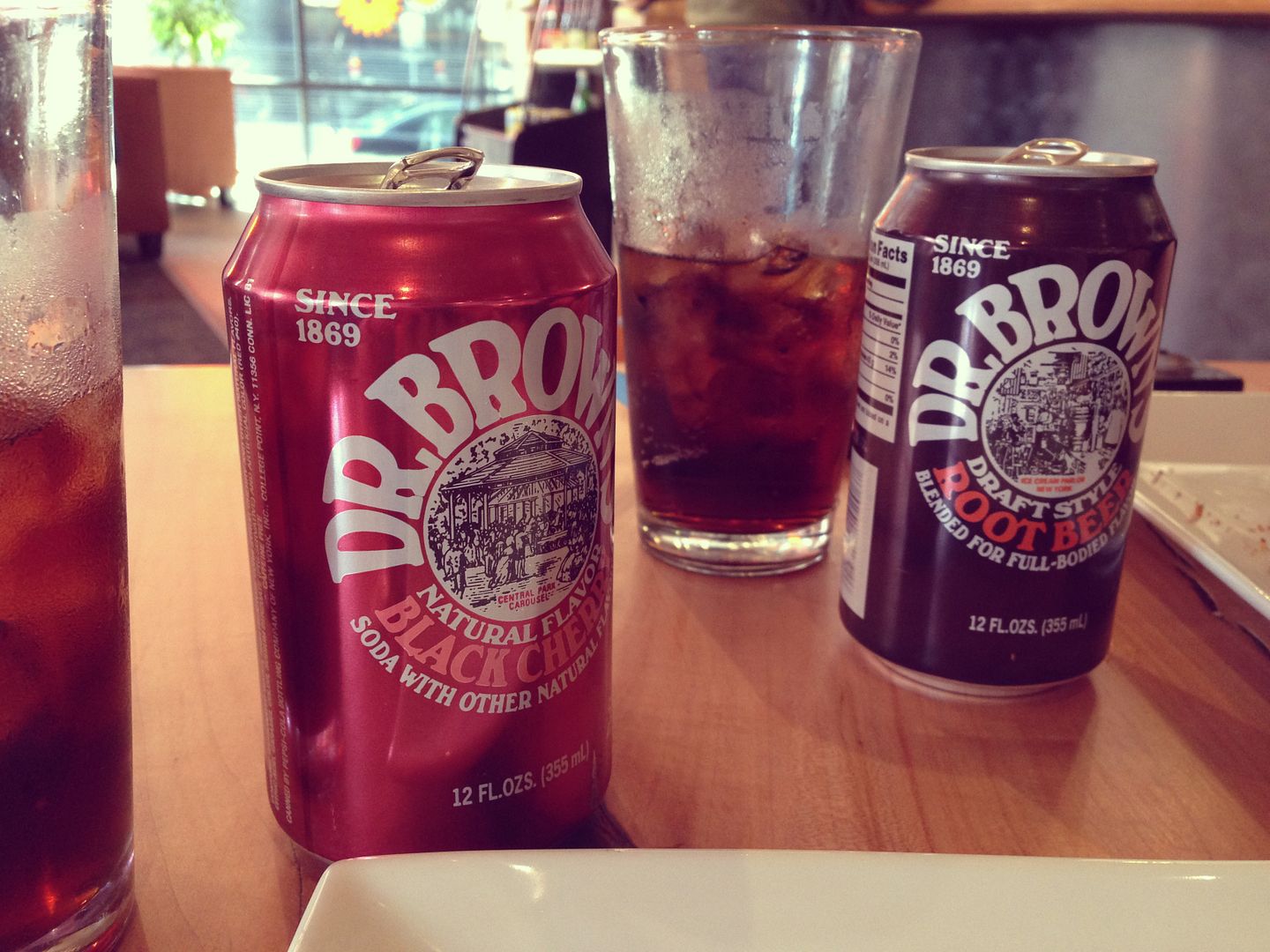 Ever since
Tamp & Tap
opened I have wanted to go! I finalllllly had the opportunity to stop into for lunch this weekend and I was definitely not disappointed.
In my humble opinion, this is exactly what downtown needed. I was always saying that there was a lack of casual places to stop in for a quick bite or a cup of coffee. Tamp & Tap took that notion one step further. They not only have all sorts of different coffees, they also have local beer on tap. As they say, you go to either "grind or unwind". I love that!!
The sandwiches we ordered were definitely not ordinary sandwiches you'd find in any coffee shop, or bar for that matter. I orderd the Norwalk, which was roasted chicken with sorghum fig roasted garlic chutney, braised swiss chard & raddichio, and brie. I'll be honest, not entirely sure I know what all those things are. All I know is that it was delicious. Jeremy ordered the Stanley which was turkey, fontina, candied bacon, pickled red onion, arugula, and roasted artichoke aioli. Yum yum yum.
On the way out we noticed that they have a "Bluegrass Brunch" on Saturdays and Sundays. You better believe we will be brunching at Tamp & Tap sometime soon!