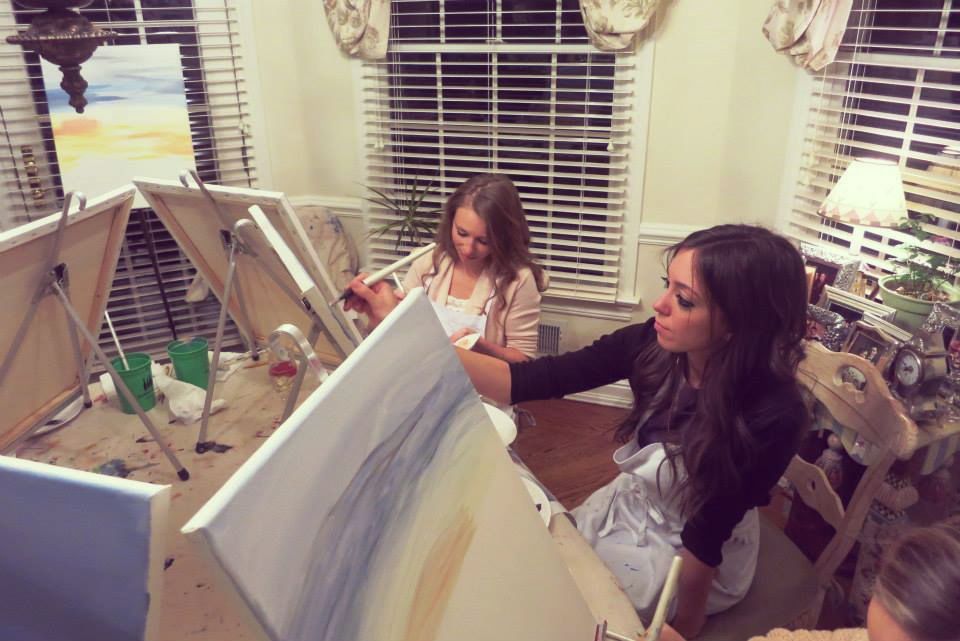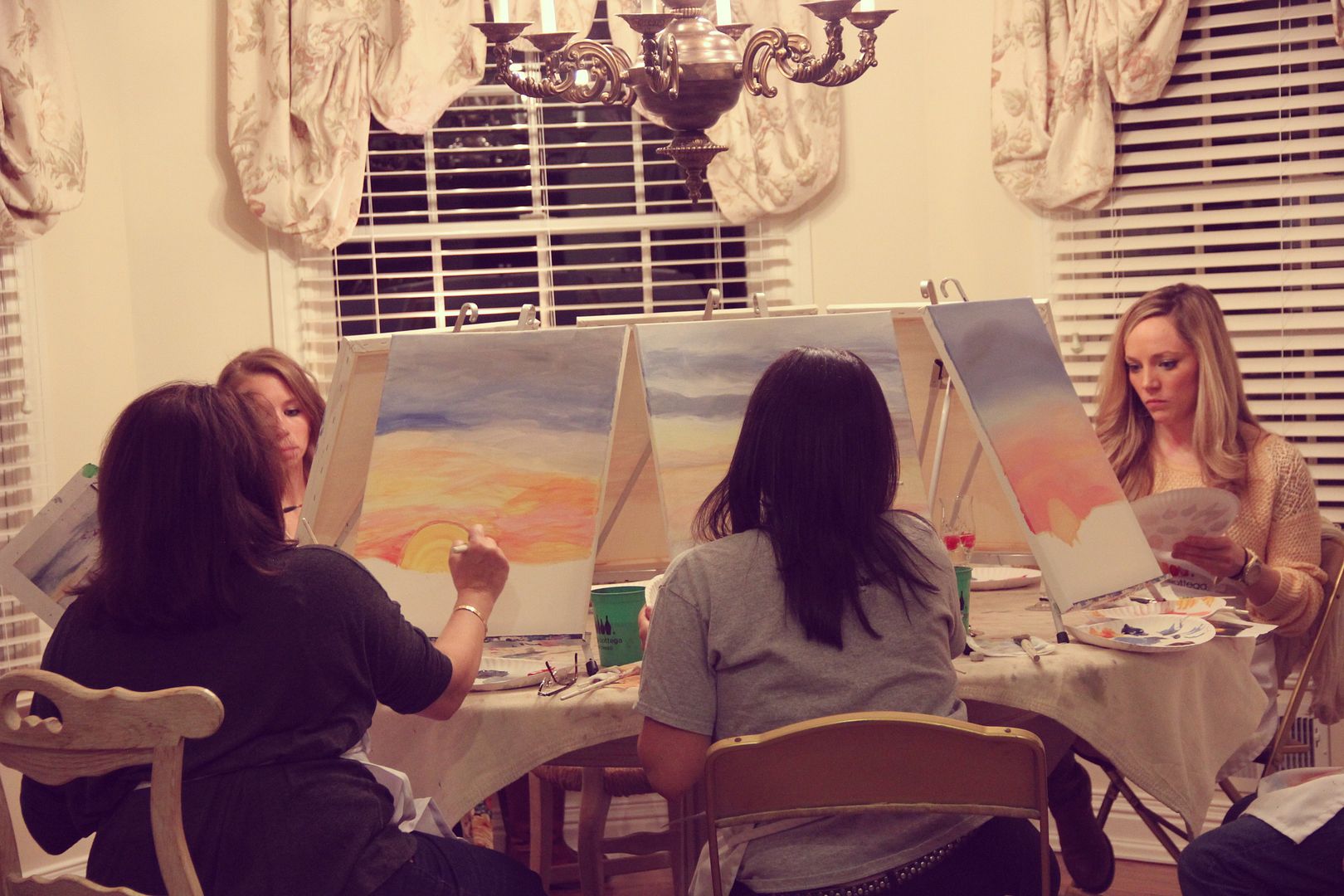 While I was up in New Jersey for my
bridal shower
, we also had my bachelorette party! All I wanted was for my bridal party and I to just hang out and do something fun. Since none of us live near each other, this was the first time we had all been together in forever andddd the last time we'd all be together before the actual wedding weekend!
Rather than going out and doing something crazy, I chose to have my bachelorettte party at my parent's house. My cousin organized a painting instructor from
Bottle and Bottega
to come over and teach us how to paint! I got to choose which picture we would paint and we all sat around the table, chatted, painted, and just had fun. It was exactly what I wanted.
My bridal party consists of my brother (who is my maid of honor), my cousin, my best friend from high school, anddd my best friend from college. My Mom also painted with us! I loved having us all together and I love that we all now have a special painting.
Funny story. So apparently when my cousin was booking this party, she mentioned that it was a bachelorette party. They offered to send the male model. Yeah, soooo glad that didn't happen!