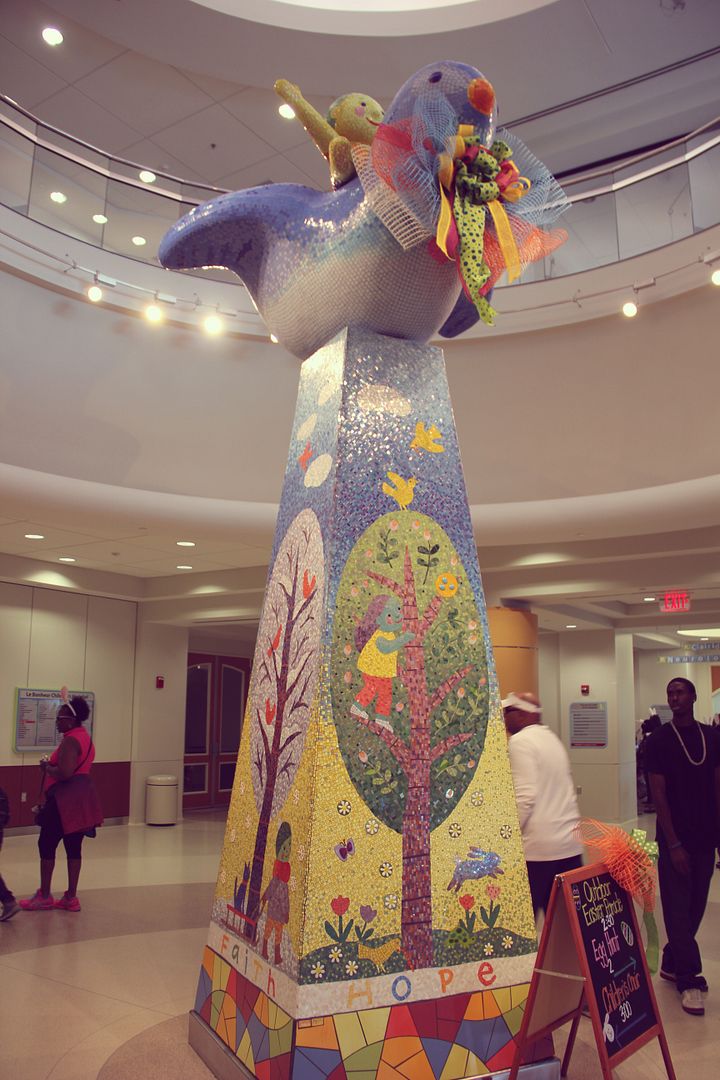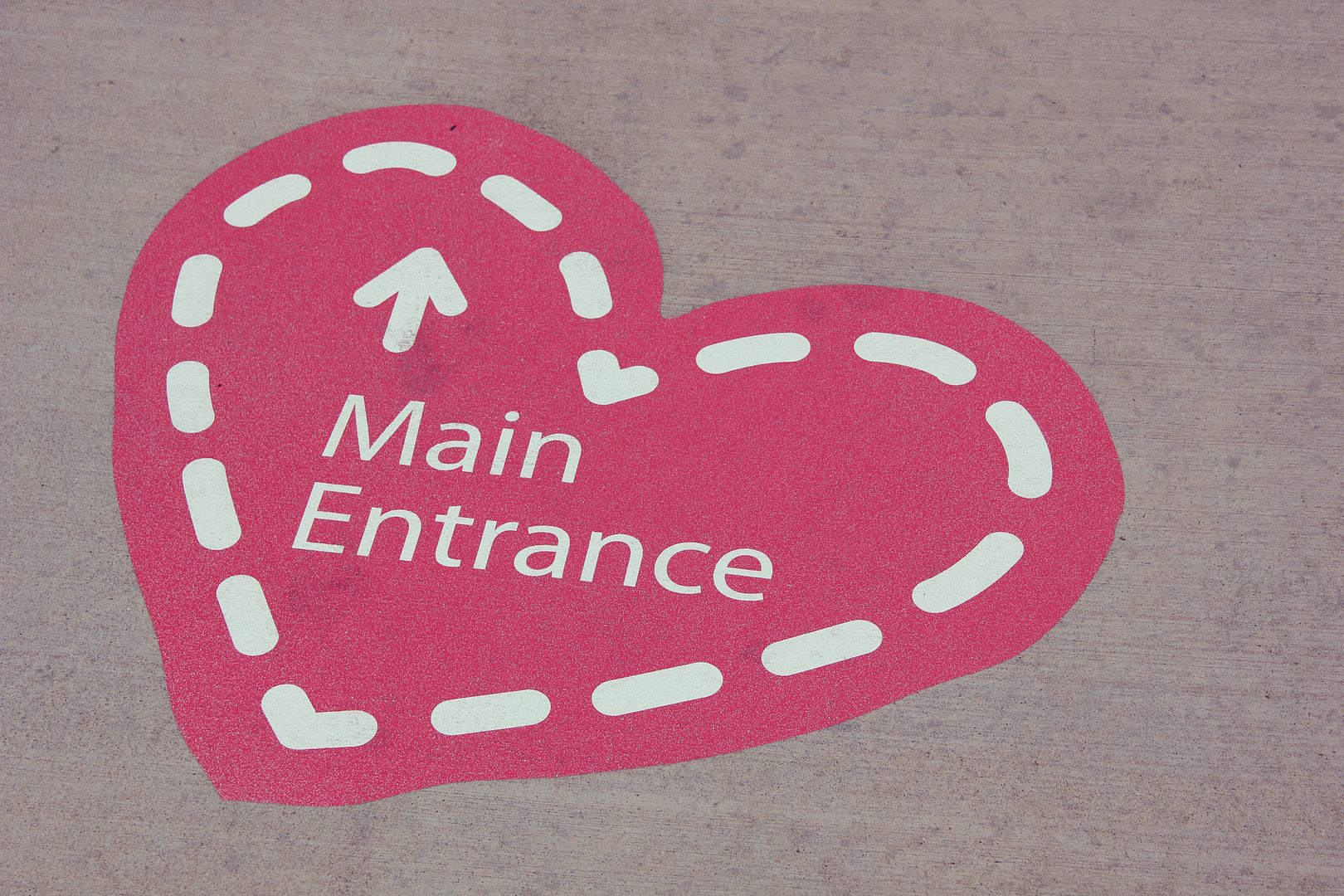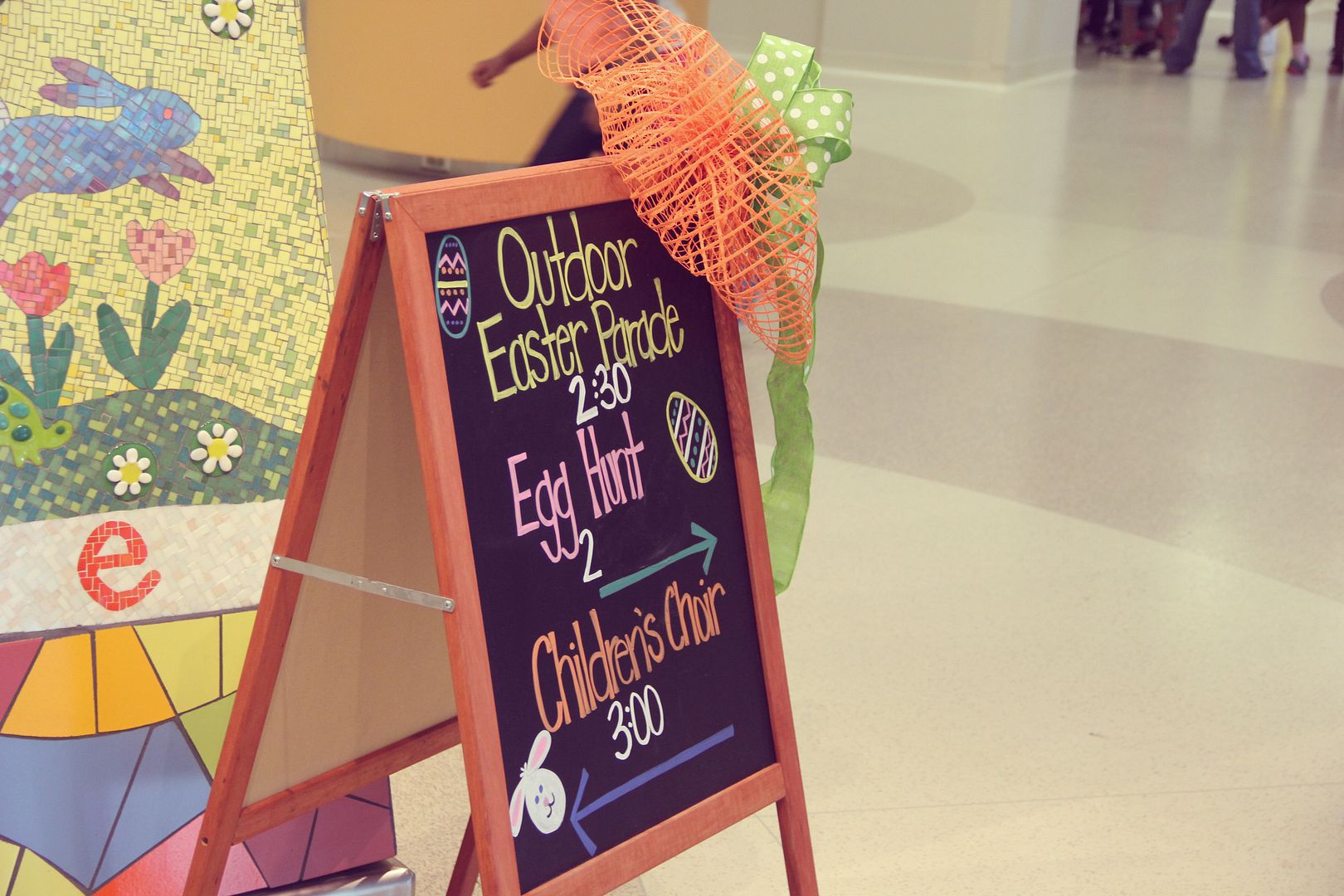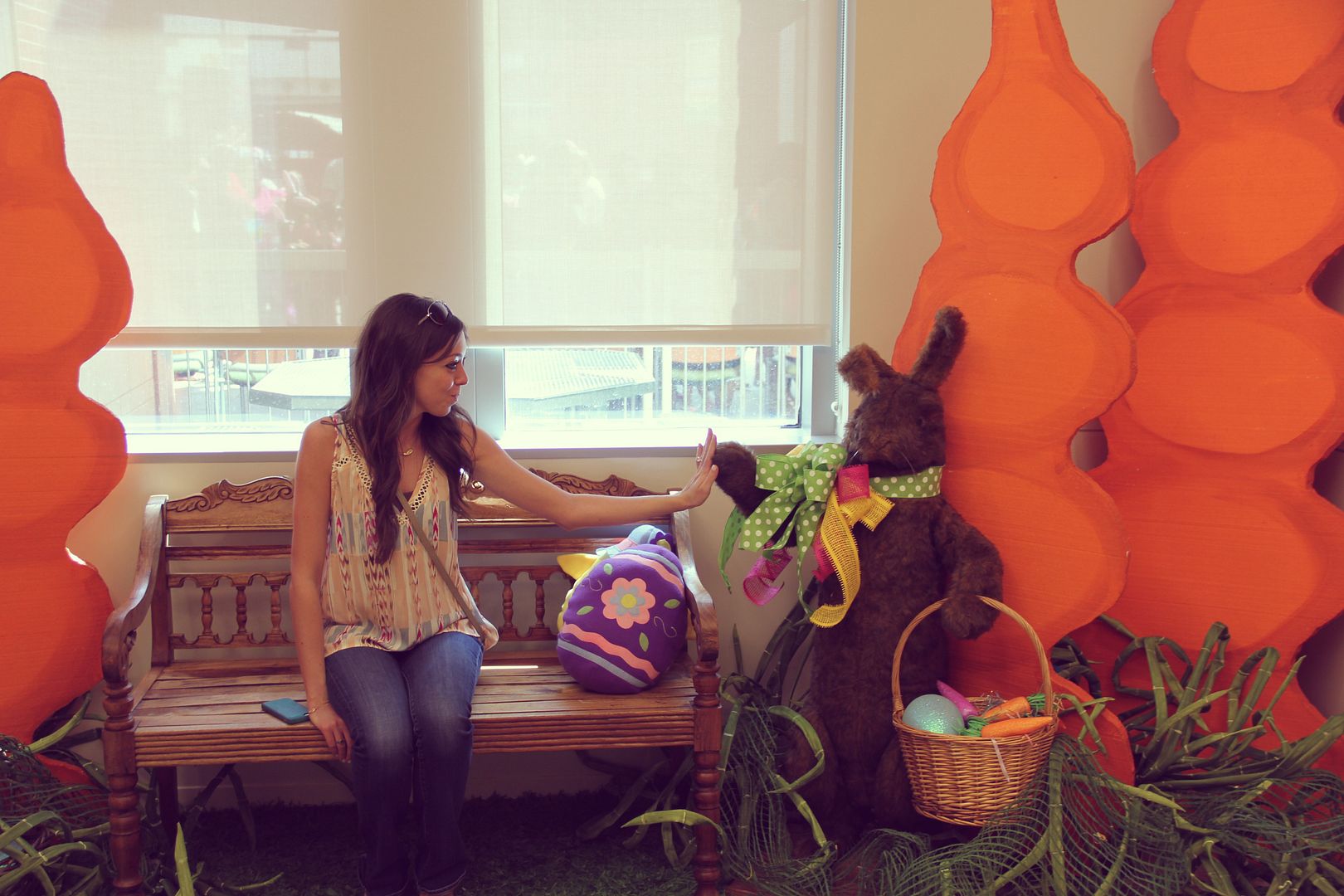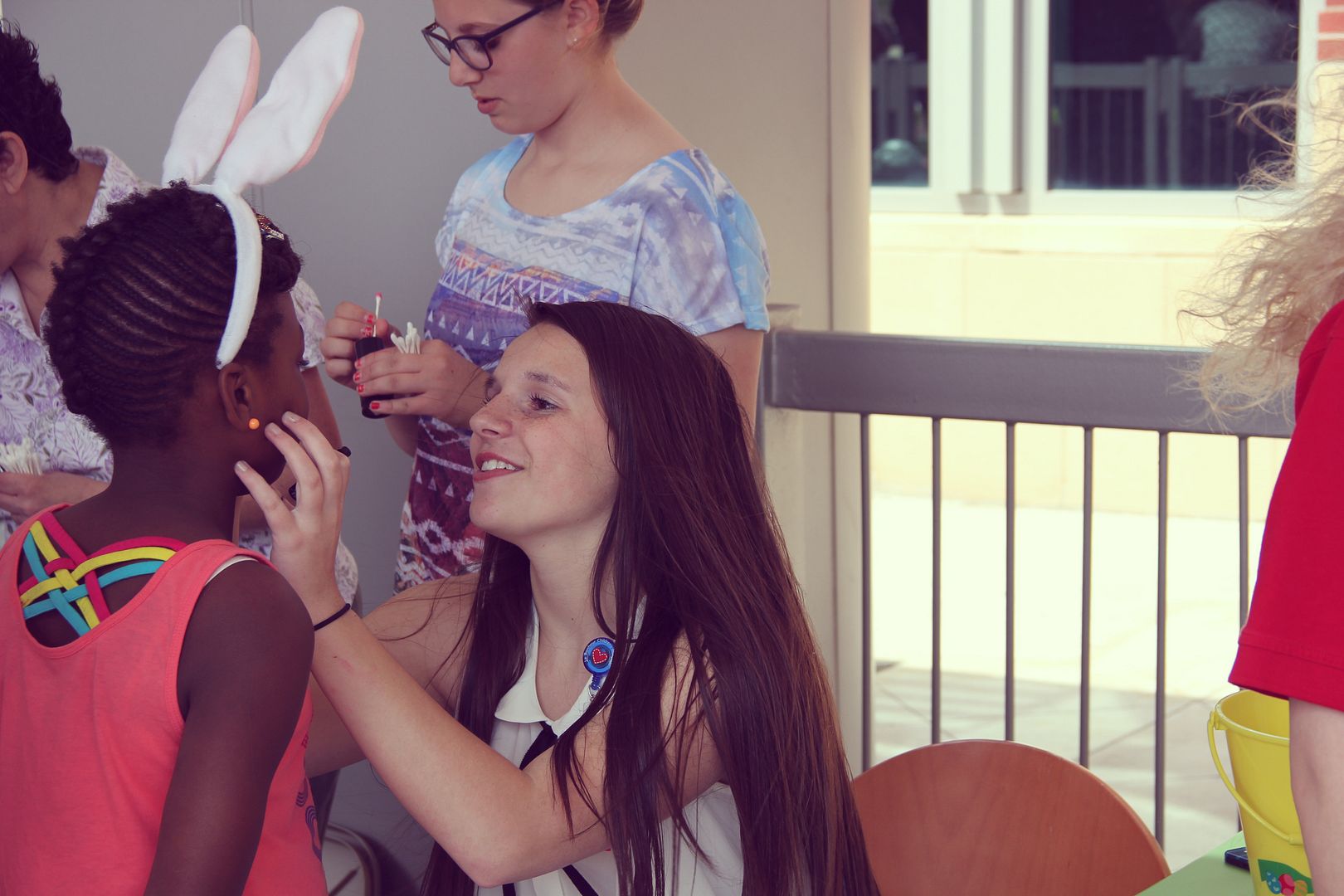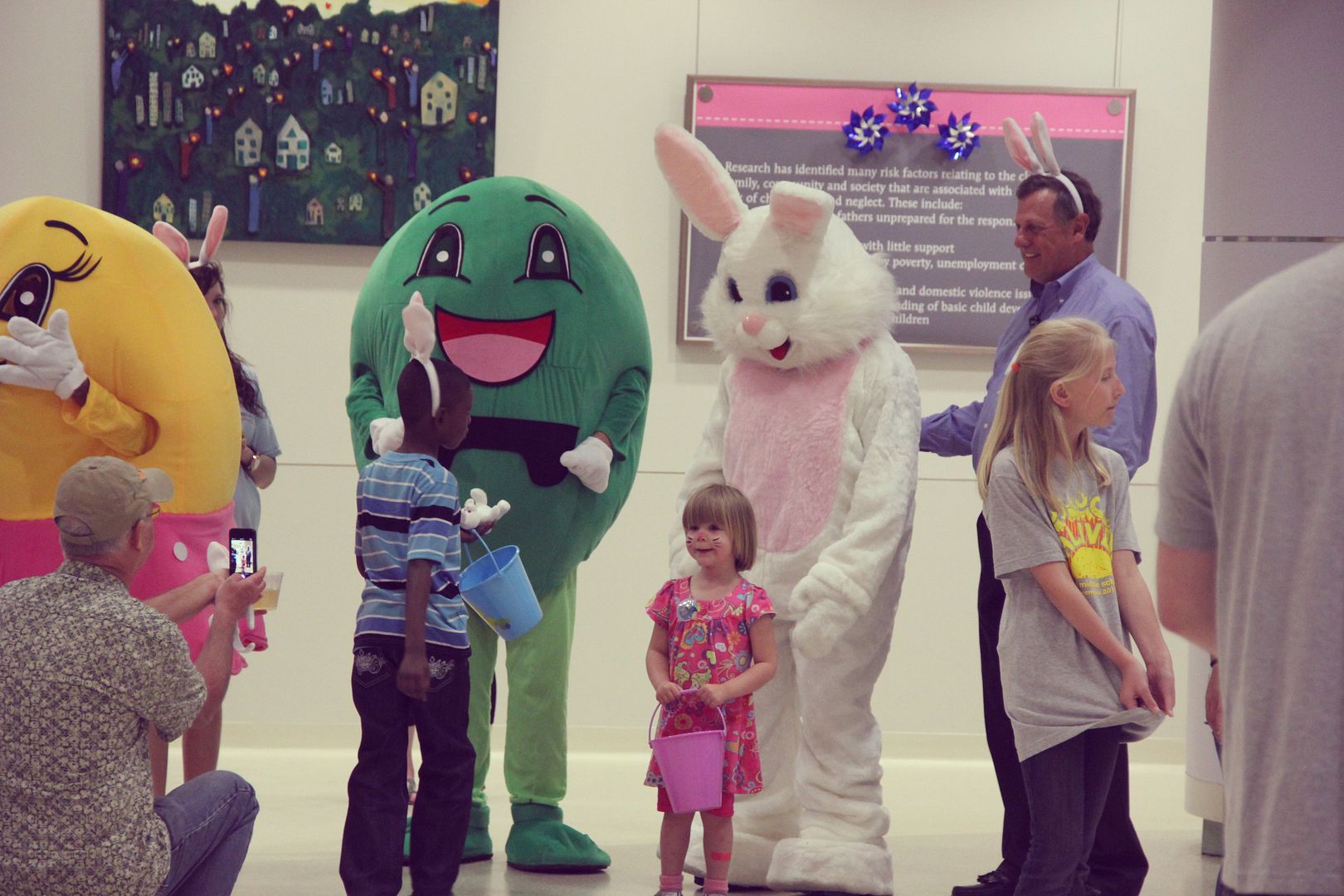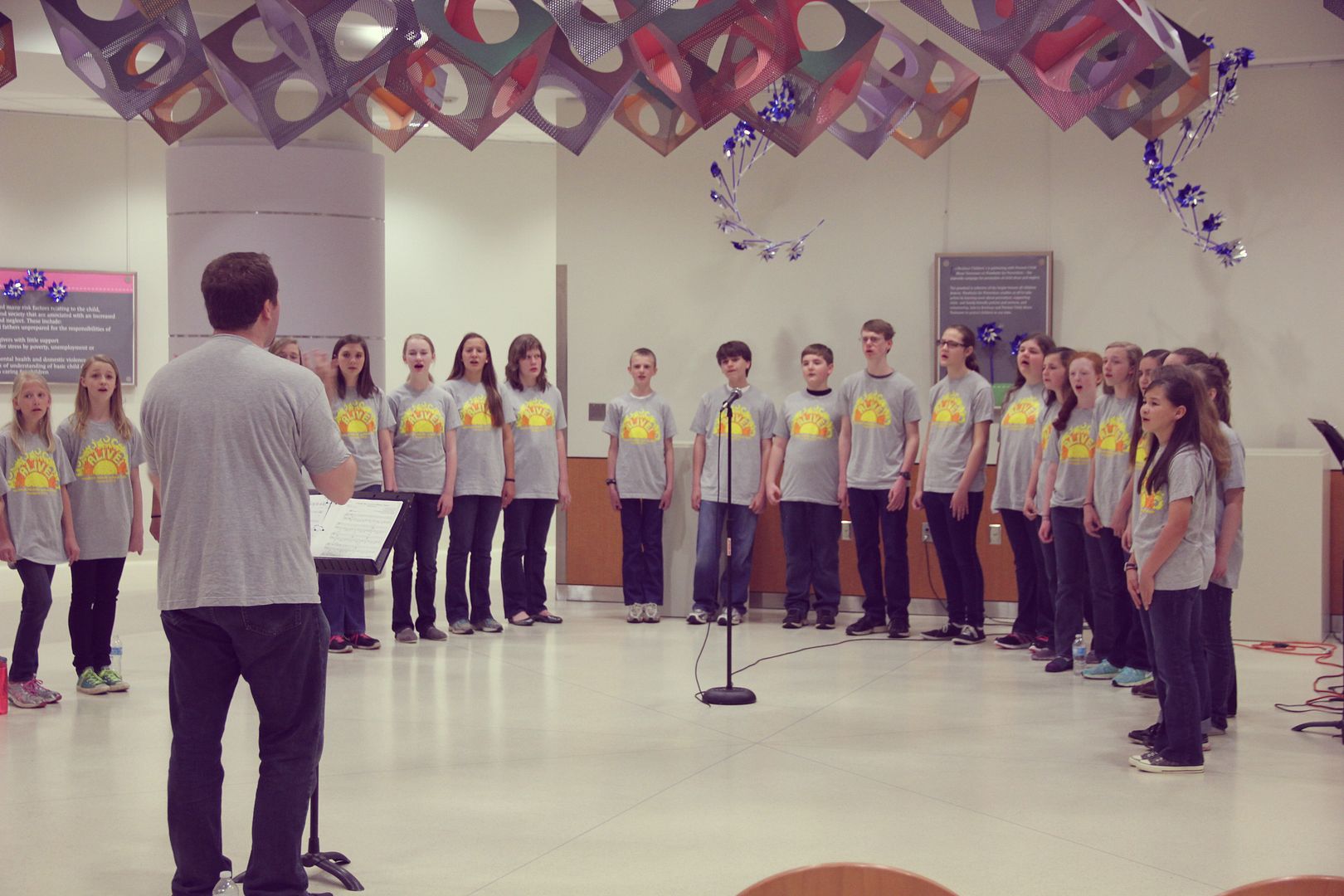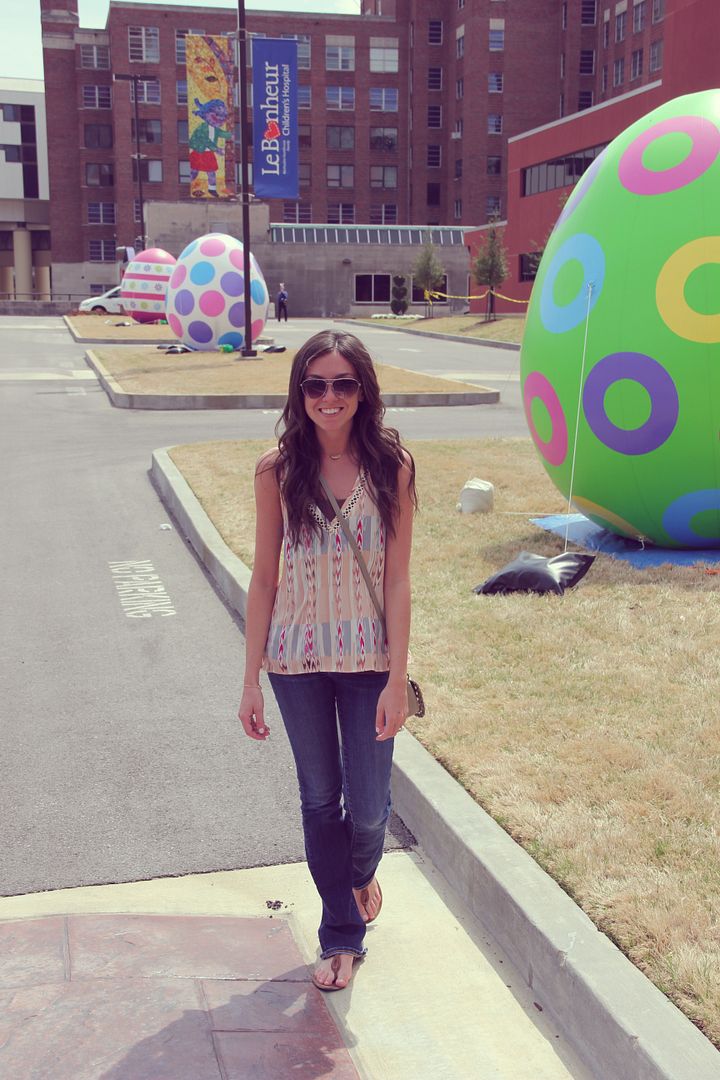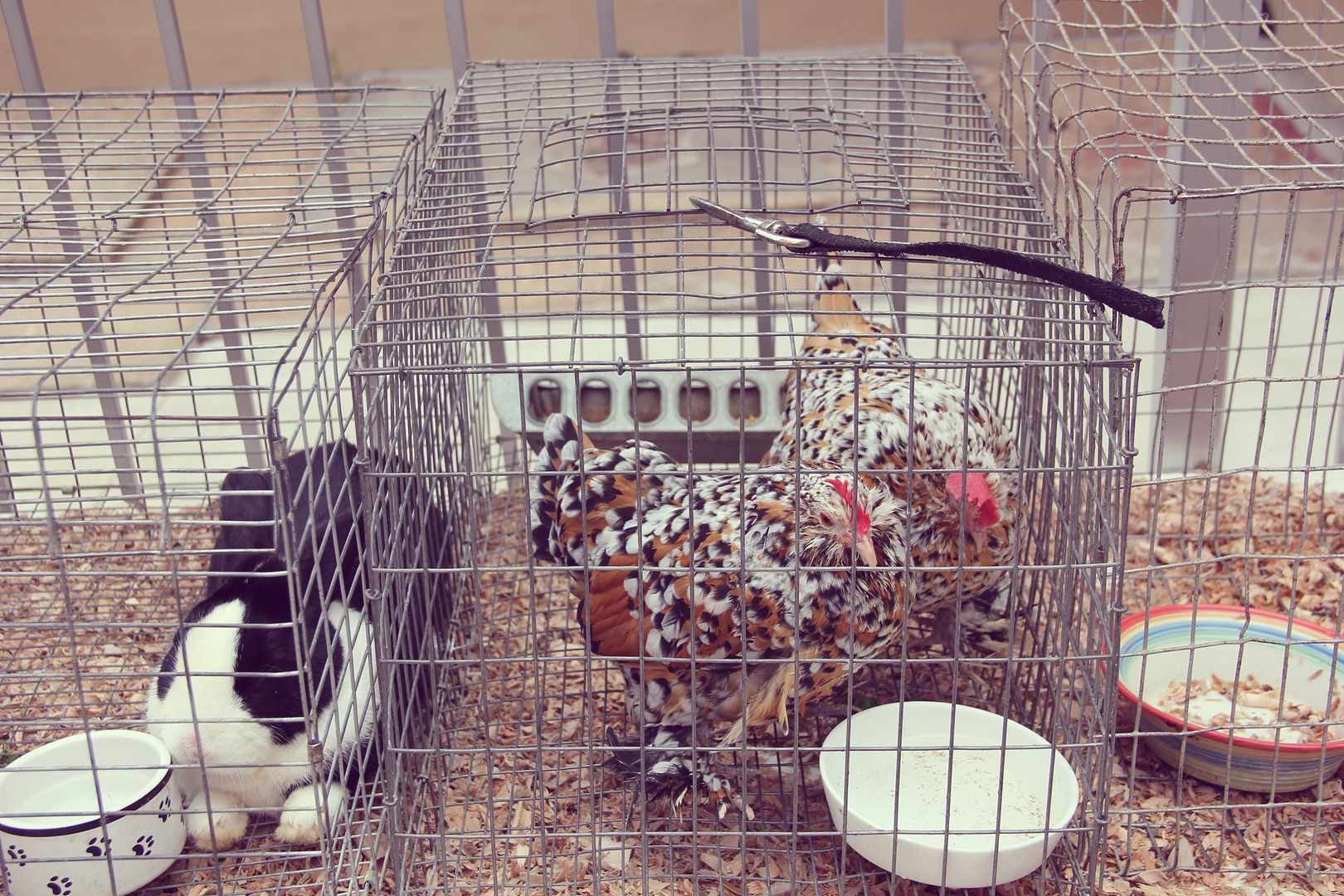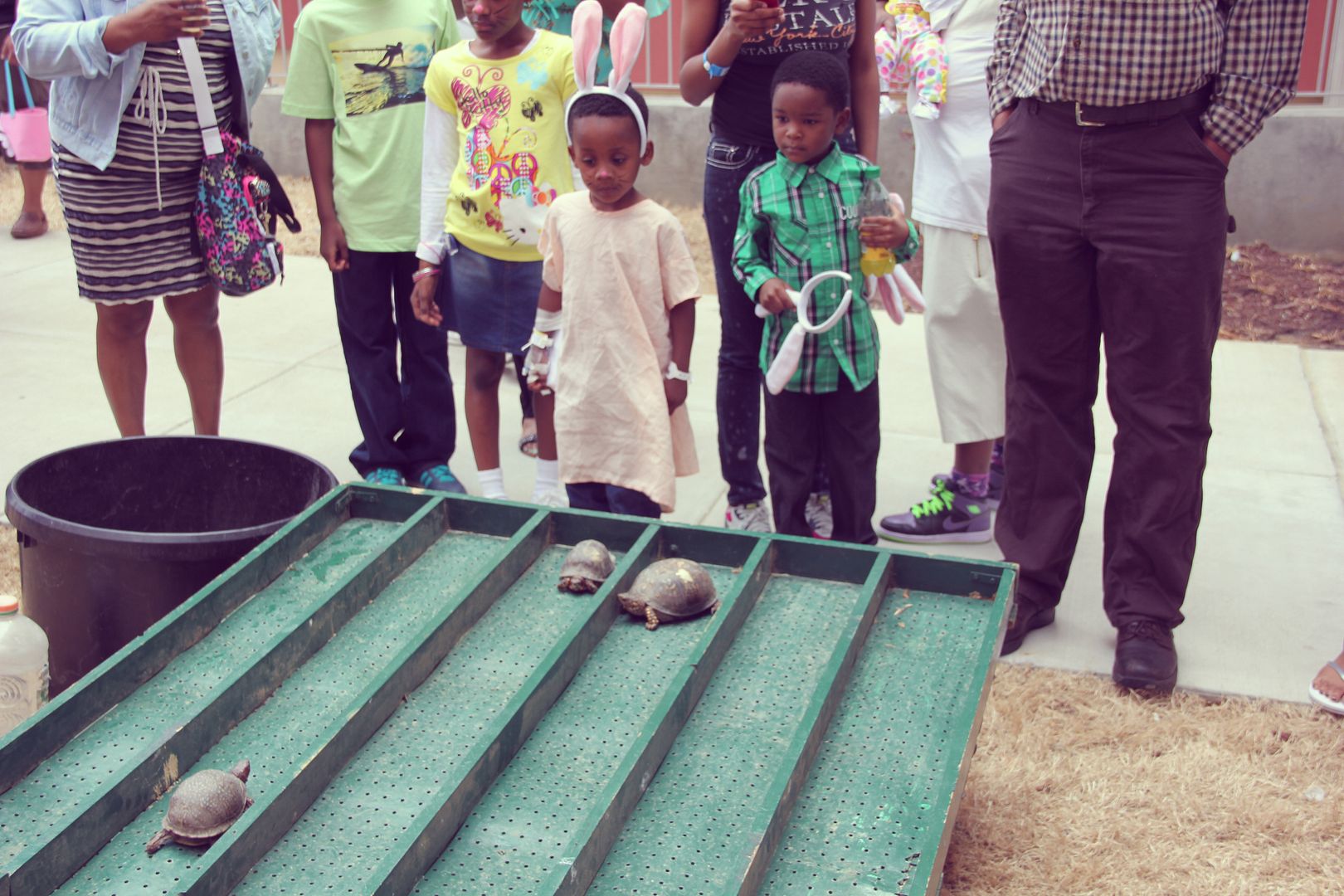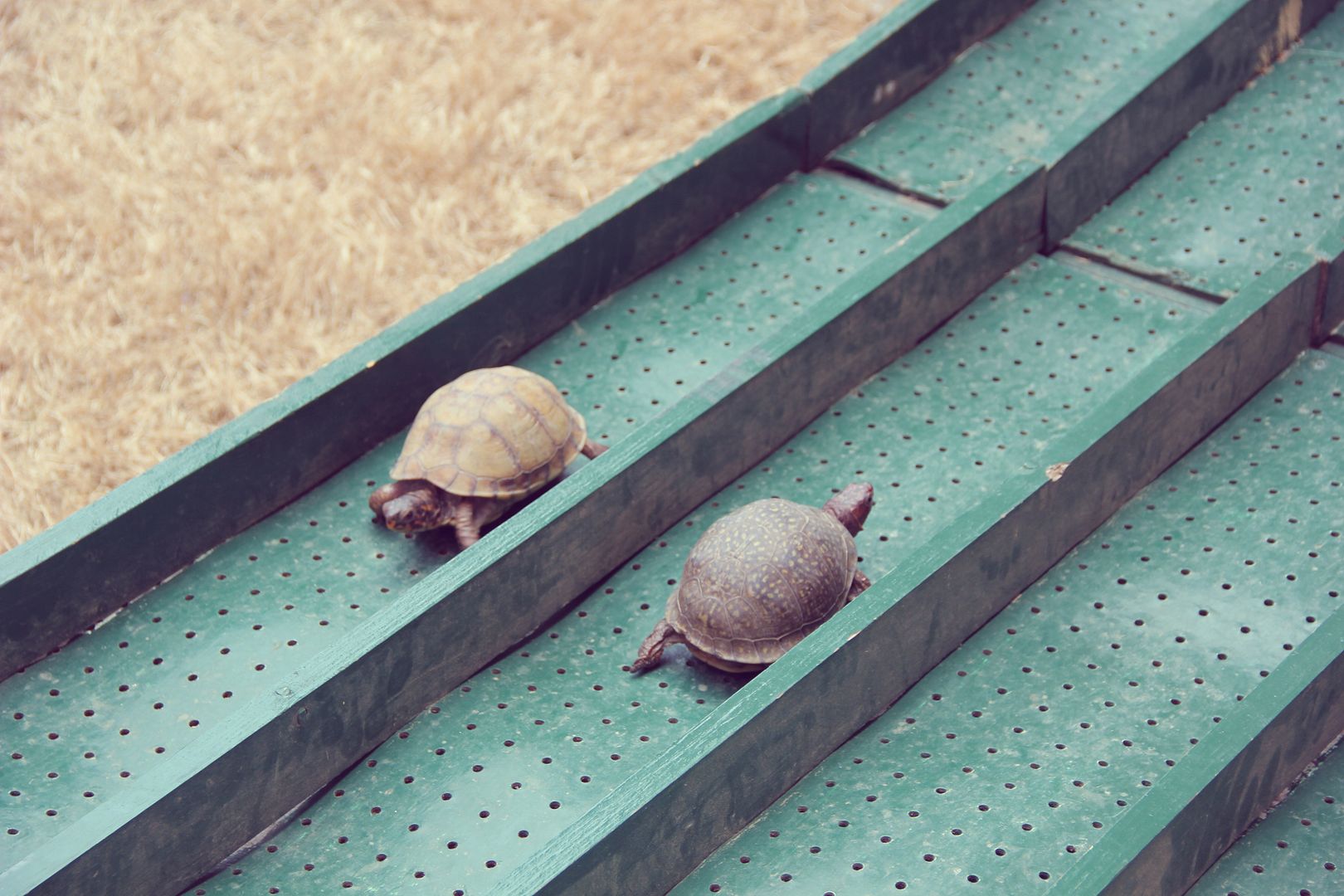 In Memphis, we have a fabulous Children's hospital,
Le Bonheur
. The adorable stitched heart logo of the hospital is very recognizable to anyone in the area. Well, we happen to be friends with Le Bonheur's Child Life Special Events Coordinator, Amy. This very very special friend of ours is responsible for raising the spirits of the patients. What an amazing job. Not only is she one of the most creative people I have ever met, but her heart is so loving and she is passionate about the role she plays for this hospital.
This weekend was the Le Bonheur Easter Party. We decided to stop by to say hello to our friend, Amy, and to see the pure joy on everyone's faces. This party was incredible. Every little detail was executed to perfection. There was a parade, the Easter bunny was there, a giant Easter basket, face painting, a petting zoo, an egg hunt, and hundreds of bunny ears!
This party didn't just lift the children's spirits, but it totally lifted mine. It's so amazing how much happiness a little fun can bring into people's lives.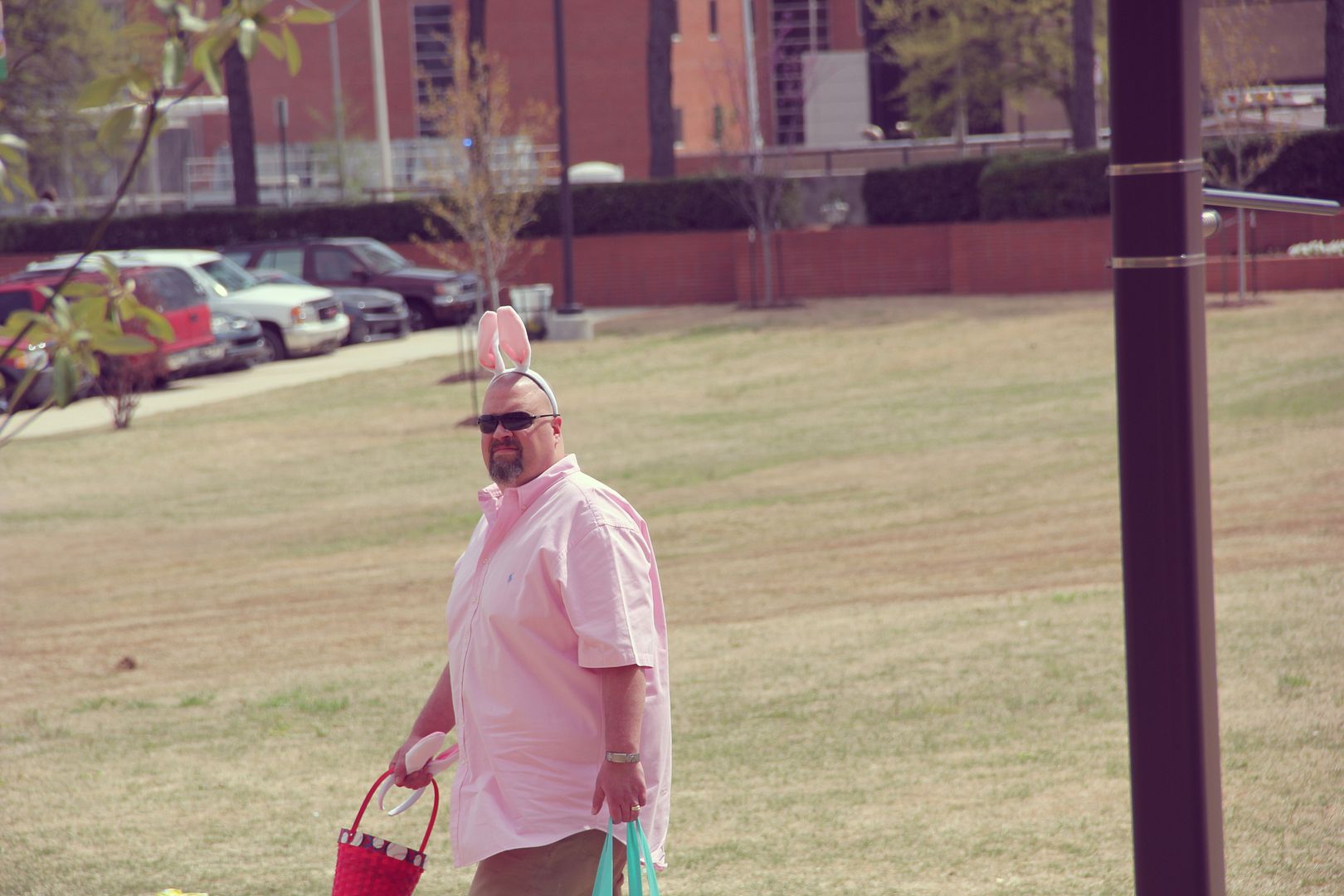 We also found the real Easter bunny ;)