This week, Jeremy is house sitting for friends of ours. Friends of ours with a grill. We have been taking full advantage of having a grill and have been cooking majority of our meals outside. It has been wonderful! There's nothing quite like grilling in the summer time.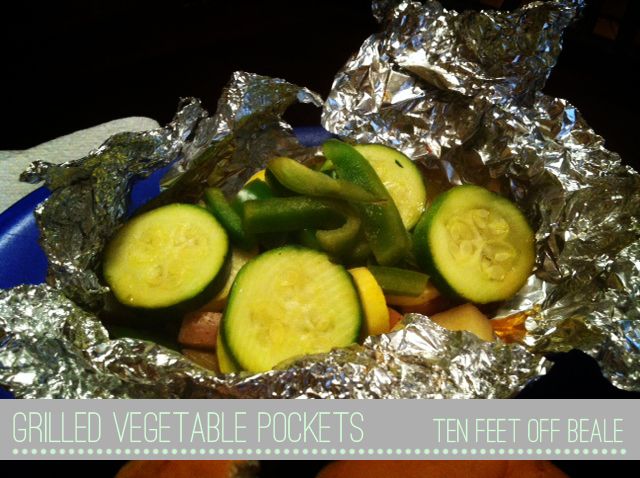 Now, this recipe isn't rocket science, but we're pretty proud of ourselves for putting this together and having it come out so delicious!

I particularly love how the possibilities are endless! You can literally put pretty much anything in an aluminum foil pocket and cook it on the grill. Here's what we did...

In our aluminum foil pocket we put:
<> potatoes, diced
<> green pepper
<> zucchini
<> squash

We then put some salt and some teriyaki marinade over the veggies and folded up the aluminum foil.

It came out sooo good! We made about six pockets out of the ingredients we had and just put the extra ones uncooked into the fridge to be grilled the next night.

What have you been cooking this week.. anything interesting?