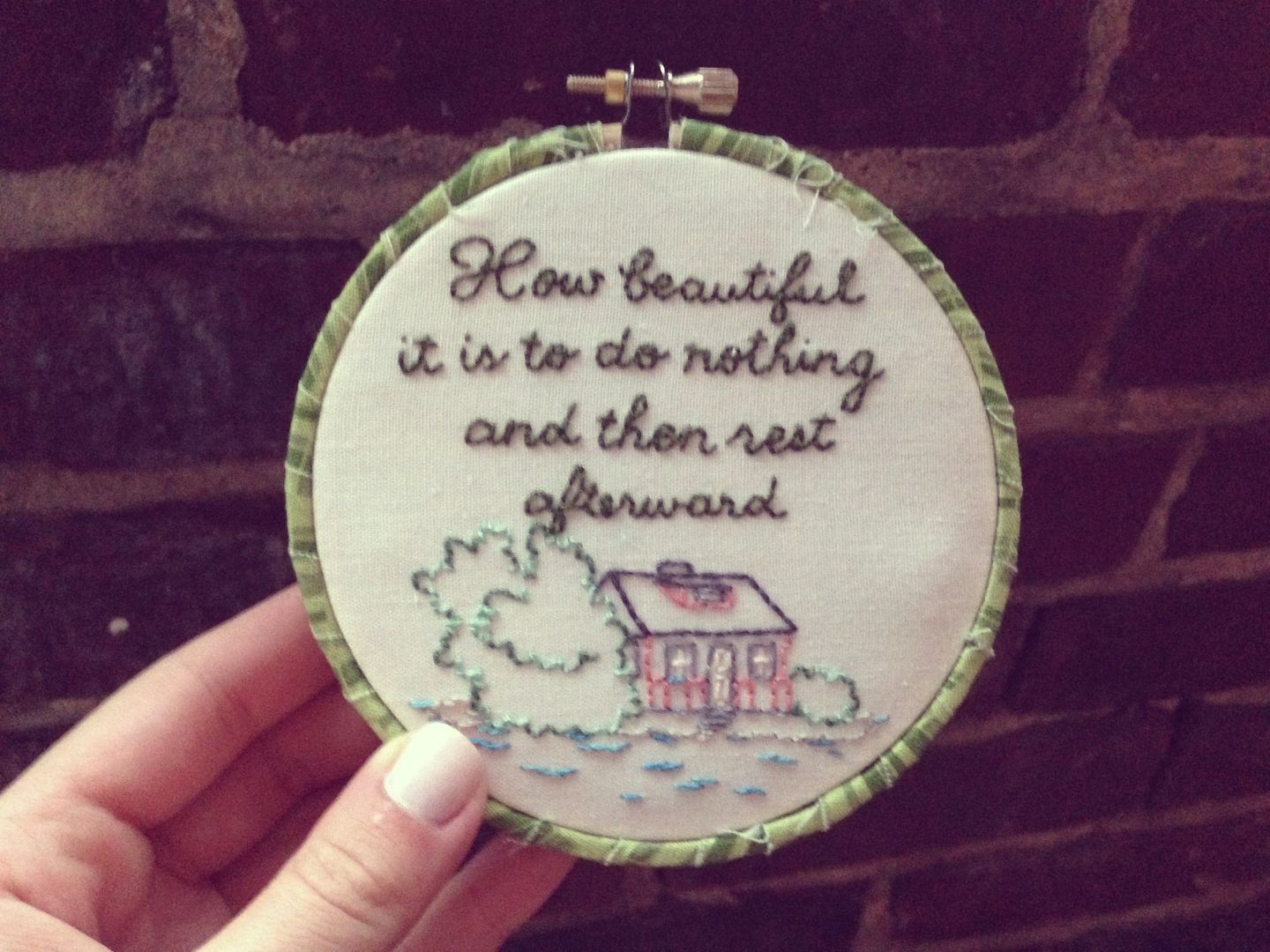 I was recently asked to make a custom embroidery hoop depicting the Thousand Islands. I don't know about you, but I had never heard of this place! Apparently there's a magical place that straddles Canada and the US border of New York. There are thousands of little islands in varying sizes. Some are only big enough to hold one house.
Meredith sent me the picture below and said that that is pretty much what it's like there! Um, how awesome is that?!
She also wanted me to include one of the mottos of the Thousand Islands, "How beautiful it is to do nothing, and then rest afterward."
This is what I stitched up for her! This is exactly why I love making custom hoops. They're unique, special, and I'm always learning something new.
PS. "Married & Bright" is
now listed
in my shop!!