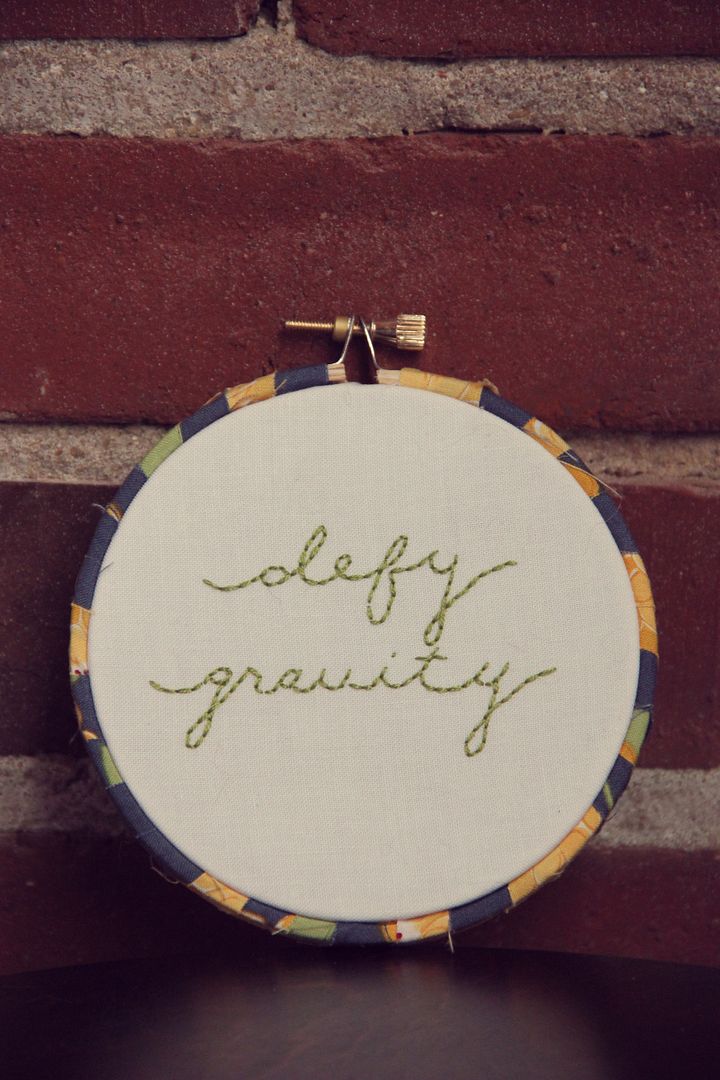 For the past few weeks, the Broadway hit,
Wicked
was in Memphis! This is one of my favorite shows. It has been wayyyyy too long since I'd seen it. I think the last time was in New York when I was in high school. Yeah, that was a long time ago!
I am one lucky girl and got to see it twice while it was in town! The second time, from the second row! Basically, since then, I've had the songs stuck in my head which inspired this new hoop.
Defying Gravity
is one of the most popular songs from this musical and I think the message expands so much further than just within the plot. This phrase, to me, is empowering. It's an encouragement that you can do anything, you simply have to try.
I think I'll keep this one near my desk as inspiration as well as listing it in
my shop
!