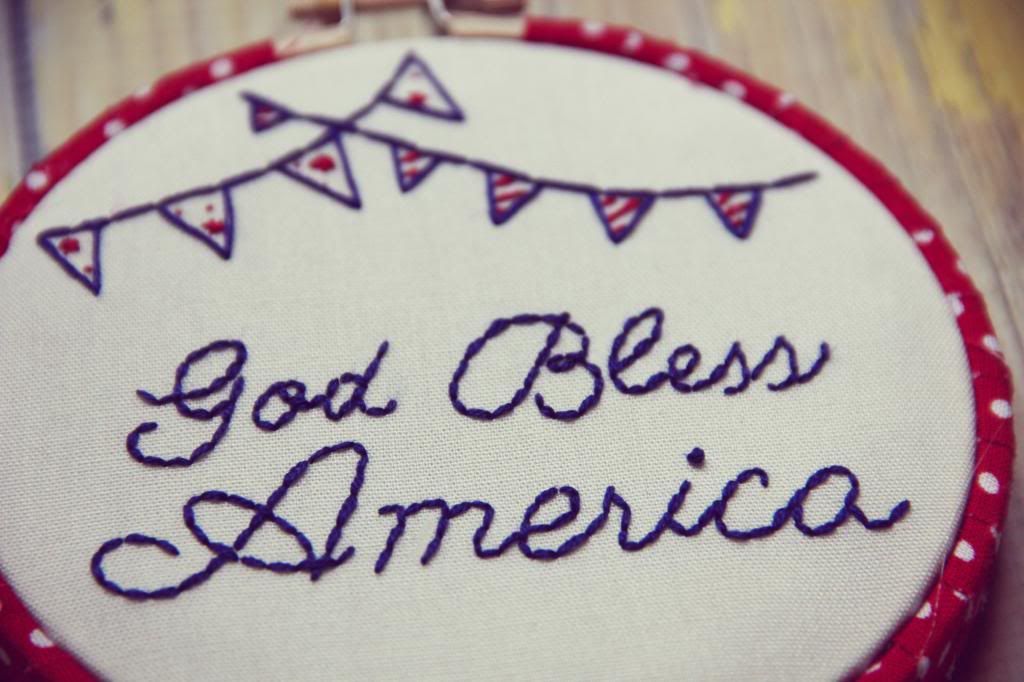 The Fourth of July will be here before we even know it! I don't have plans yet for the Fourth, and I'm pretty bummed that it's a Thursday and that I have to work the next day, but I know that whatever I end up doing it will be fun. Do any of you have plans yet for the Fourth? Give me some ideas!! Anyways, I was feeling patriotic and stitched up this red, white, and blue hoop the other day. I absolutely love the way this one came out, if I do say so myself :)
Speaking of embroidery hoops, slowly but surely I'm switching up the way my shop is organized. I'm going to start using Etsy as my main source to sell hoops. I think by using Etsy, it makes it easier for people who don't necessarily read my blog search for the hoops I have so lovingly made. What do you think? Is this a good move?
Here's a link to my Etsy Shop
.